You Asked... We Answered Yes!

Last call... SALE EXTENDED!
We're excited to announce that the amazing deals on our regular glass stock will be
continuing through the weekend!
All Stained Glass & Fusible Glass Full Sheets!
All Stained Glass & Fusible Glass Half Sheets!
Gemini's Taurus 3 Ringsaw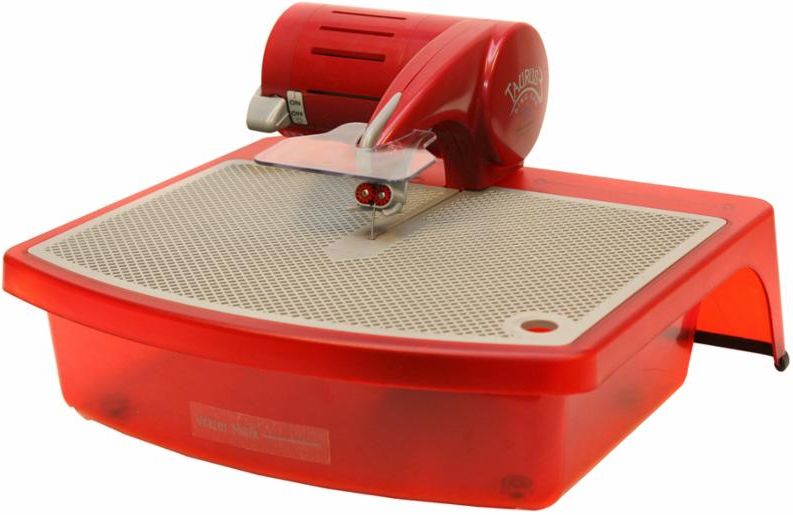 The Grinder by Techniglass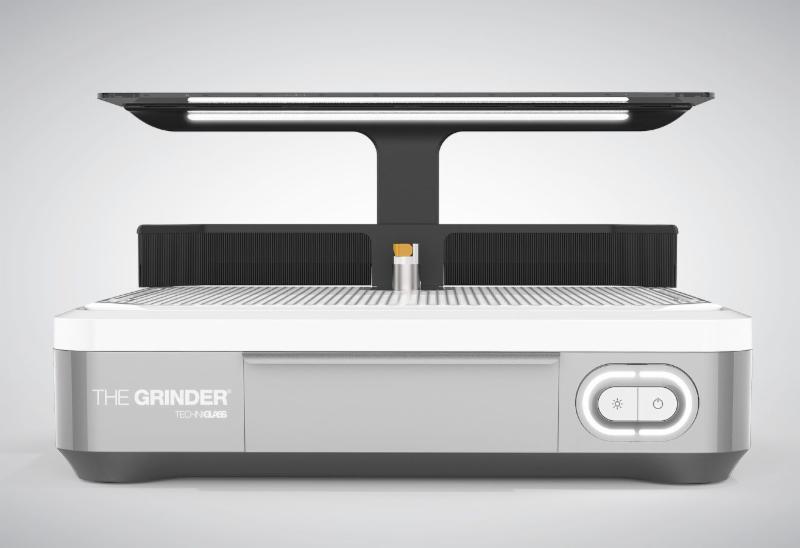 Diamond Max Grinder by DiamondTech

SALE PRICE $245.00
Regularly $319.95!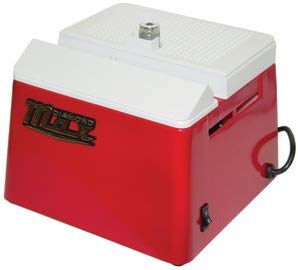 Flat disc and router-style bits included: two grinders in one!
Power Max Grinder by DiamondTech

SALE PRICE $125.00
Regularly $169.95!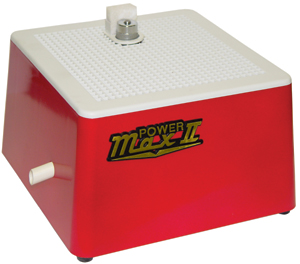 20% OFF 5 oz "Baby" Jars of Frit
30% OFF 1# & 5# Jars of Frit
30% OFF Thin Fire Rolls & Sheets
ALL Vitrograph Stringer, Buy 3 Get a 4
th
Free
30% OFF All 90 COE Murrine
All Canes, Buy 3, Get the 4
th
FREE!
20% OFF All Modeling Glass Starter Kits & Refills
20% OFF Stainless Steel Dams
40% OFF Clearance Dichroic
30% OFF Assorted Dichroic Cut-Outs & Charms
Includes stock bevel pieces and bevel clusters
20% OFF All Fire-In Paints & Enamels
Buy the Morton Portable Glass Shop, Get a Mini Surface FREE!
(a $42.95 value!)
VOGMasks: Buy One, Get a FREE Headstrap!
(a $4.50 value!)
________________________________________________________________________________________________________________________________________________________
Some STUDIO CLEARANCE SPECIALS still available!
Pre-burned and reusable silk screens
40% OFF Decorative Metal Leaf
40% OFF Glow Powder for Fusing
40% OFF Spoon Blanks for Painting
40% OFF Clearance Dichroic
Including select 4x4's & 1/4 Sheets, Dichro Slide, select Sizzle Stix
Bullseye 21" Ball Surface Mold- NEW
50% OFF Moretti
(104 COE)
Millefiori 1 oz Bags
Assorted Table-Top Light Boxes
Priced to sell!
40% OFF Satin Shimmers
& Fire-In Decals

Clearance Metal Cames $2.00 EACH
Assorted styles, retail values up to $13.00
...AND MORE AWESOME FINDS!
Extremely limited availability; grab them before they're gone!
USED Paragon GL22AD
Kiln-

$600.00
Retails new for over $2,900.00!
Used in the Weisser Studio and professionally maintained.
Spacious 22"w x 22"d x 13"h firing chamber will accommodate up to a 20"x20" shelf.

Front-loading design makes this kiln ideal for combing, deep vessels, and other hot glass manipulation techniques

240v, 24 amps, requires a 10-30 NEMA outlet

12-key DTC-600 controller allows for easy programming

His name is "Junior"!
METAL STAND PICTURED ALSO AVAILABLE (SOLD SEPARATELY)
- SALE PRICE $495.00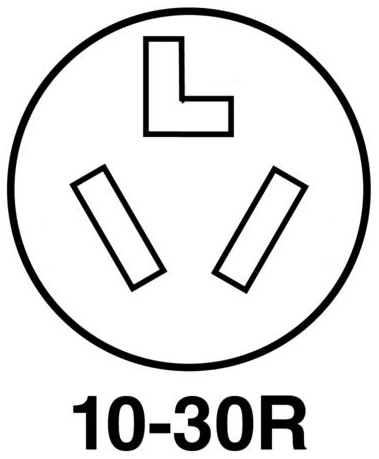 This kiln requires a 10-30R NEMA outlet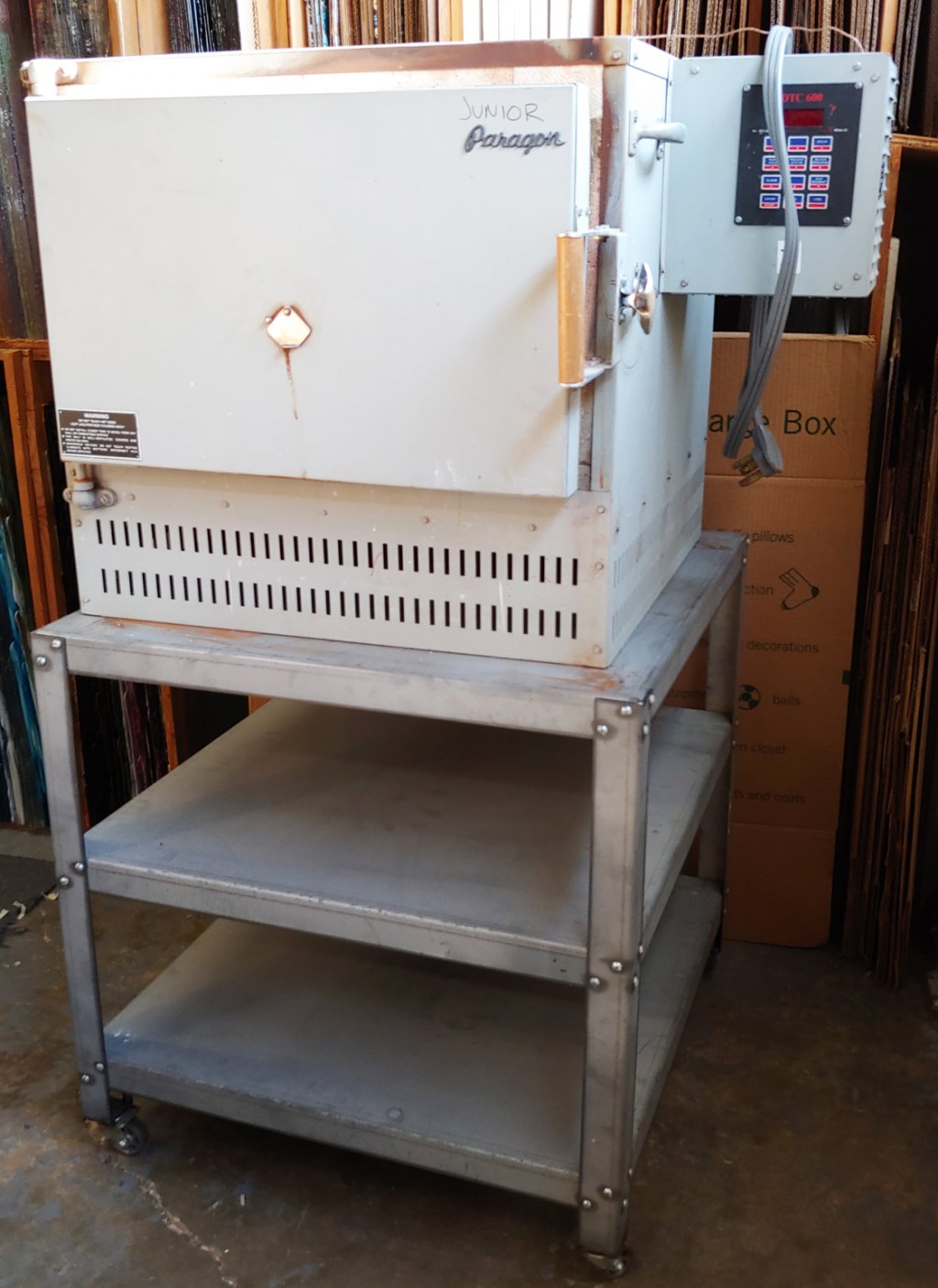 METAL STAND SOLD SEPARATELY FROM KILN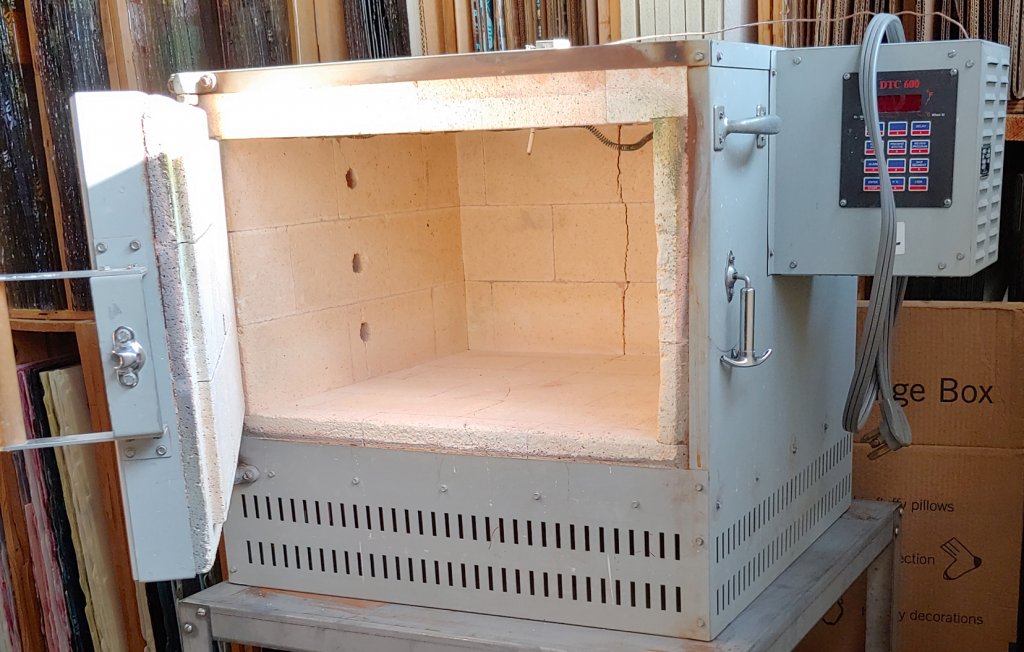 USED Glass Lathe Package-
$500.00
PRICE REDUCED!
Retails new for over $1,800.00!
Used in the Weisser Studio and professionally maintained. Sale price includes:
Baldor 332B buffer with arbors and hardware for attaching wheels

Water feed setup and attachments

(designed for direct plumbing, although a pump could be used)

Cast iron floor stand for lathe

(1)

very

gently used 6" x 1.5" 100 grit Spherical Miracle radiused grinding wheel

(1)

very

gently used 6" x 1.5" 360 grit DiamondBack flat grinding wheel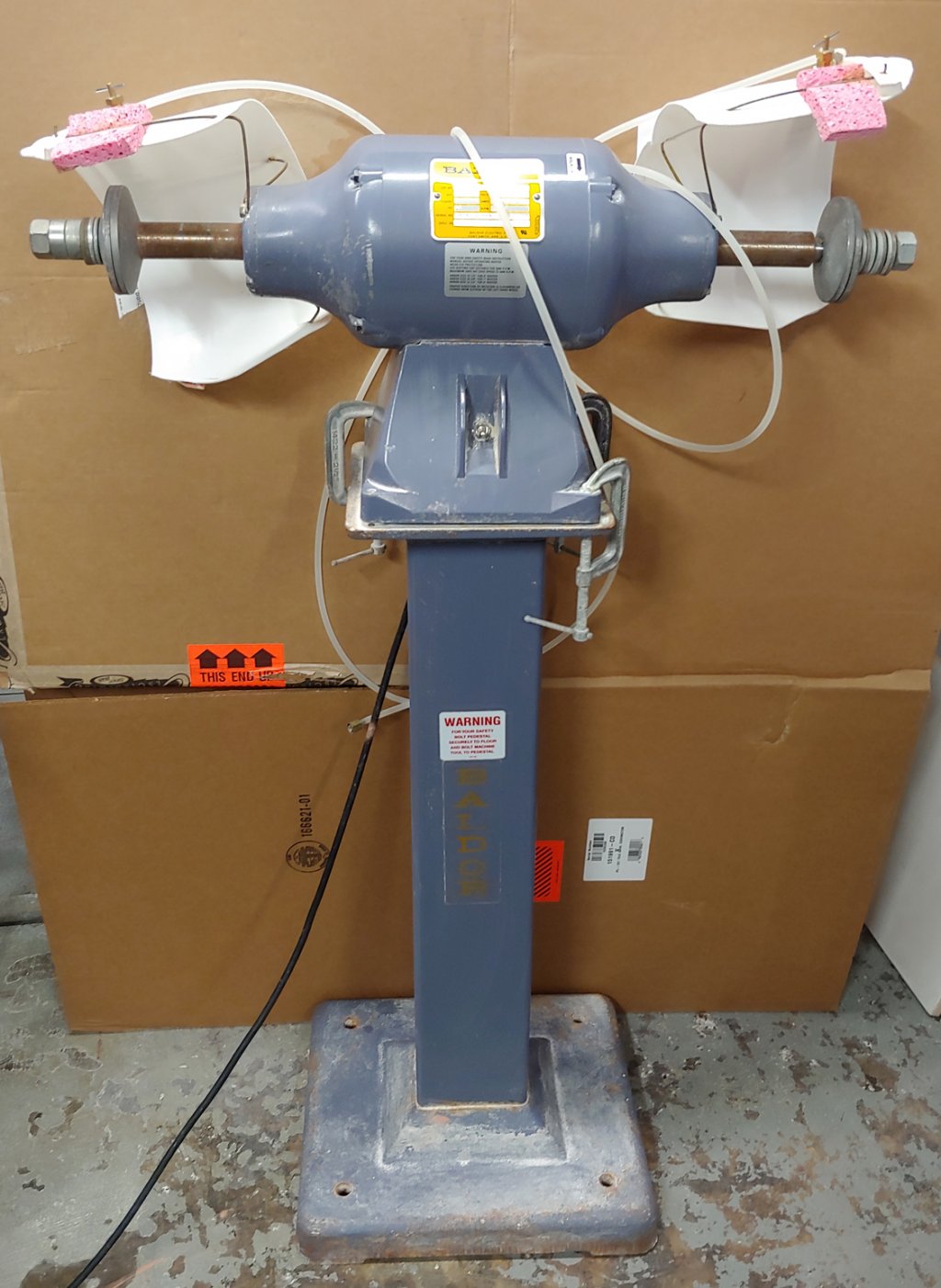 For a limited time only; don't miss out!
Beat the manufacturers' price increases and get yours today ON SALE!
Currently available in stock:
Paragon Fusion 16 with 12-key controller
Paragon Caldera with viewing window
Paragon FiberFuse 16 with 12-key controller
ALL THESE KILNS run on regular wall current,
so no special wiring required!
The beginning of the year is when the kiln manufacturers institute their yearly price increases, so now's the time to buy the kiln you've been waiting for!
Why buy from Weisser? Well, aside from great deals, we provide support for your new kiln and are happy to help you find the kiln that's perfect for you.
We also offer a FREE HALF HOUR PRIVATE LESSON with every kiln purchase, and when you purchase an in-stock kiln you DON'T PAY ANY SHIPPING! It's a win-win all the way!
COME IN TODAY AND FIND YOURS!
Be sure to sign for our mailing list to receive weekly updates, sale info, news, and coupons!