UPDATED 11/5/20

YOU CAN NOW REGISTER FOR CLASSES ONLINE!
You can now register for our workshops on our new web store, shopweisserglass.com!
Check workshop availability, confirm dates, and pay from anywhere. It's as easy as that!
CLICK HERE TO VIEW OUR CLASSES AT SHOPWEISSERGLASS.COM
We are in the process of reintroducing studio workshops after the COVID-19 hiatus. Stay tuned, as we will be adding more as we progress into fall!

Weisser Glass offers a terrific schedule of classes for beginner through professional levels. Courses are offered in stained glass, fusing and kiln forming, beadmaking, glass jewelry, paperweights, glass casting & mosaic. Our goal is to offer the highest quality of instruction in a friendly and helpful environment! New class schedules are posted about every two months.
WE ALSO TEACH PRIVATE LESSONS AND PRIVATE GROUP CLASSES! SELF-DIRECTED BENCH TIME IS ALSO AVAILABLE. CALL OR EMAIL US FOR MORE INFO.
SCROLL DOWN TO SEE OUR CURRENT LIST OF CLASSES!
Beginner Stained Glass: Copper Foil
Saturday mornings, 9:30- 12:30, November 7, 14, 21

Three 3-hour classes. Tuition $275.00 includes use of tools and some supplies. Students purchase glass and framing metal.
The copper foil stained glass technique was originally devised by Louis Comfort Tiffany to be used for his intricate designs. Unlike the more traditional lead came method, the foil technique allows for more detailed patterns, as well as construction of three-dimensional objects like lampshades and boxes. Learn the entire process from beginning to end in only four sessions! Students do not need to purchase any tools, so it's an excellent way to try your hand at the medium without having to invest in all the equipment. Each student will complete a copper foil panel approximately 9" x 12" or 11"x 14".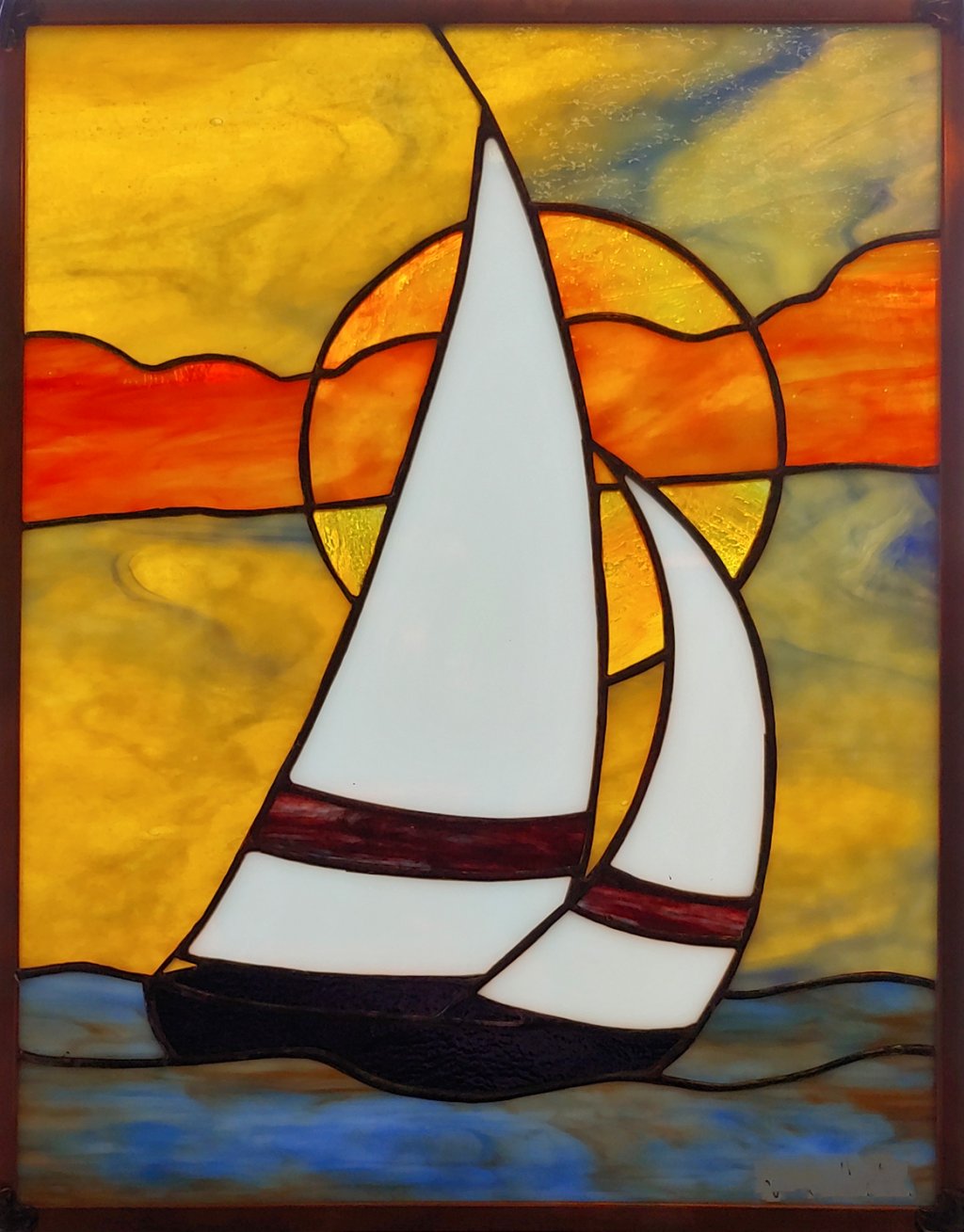 Portable Glass Shop – The Basics
Saturday, November 7, 2:30-4
1½-hour workshop. Tuition $69.00; includes practice glass

Whether you do stained glass, mosaics or fusing, the Morton Portable Glass Shop is an indispensable tool for creating multiples of strips and geometric shapes quickly, easily, and accurately, saving you both time and money! In this workshop, we will cover the basics of using this fantastic tool to help streamline your cutting process and boost your accuracy. Students will become familiar with the basic components of the Portable Glass Shop and learn to cut strips, squares, and rectangles with ease!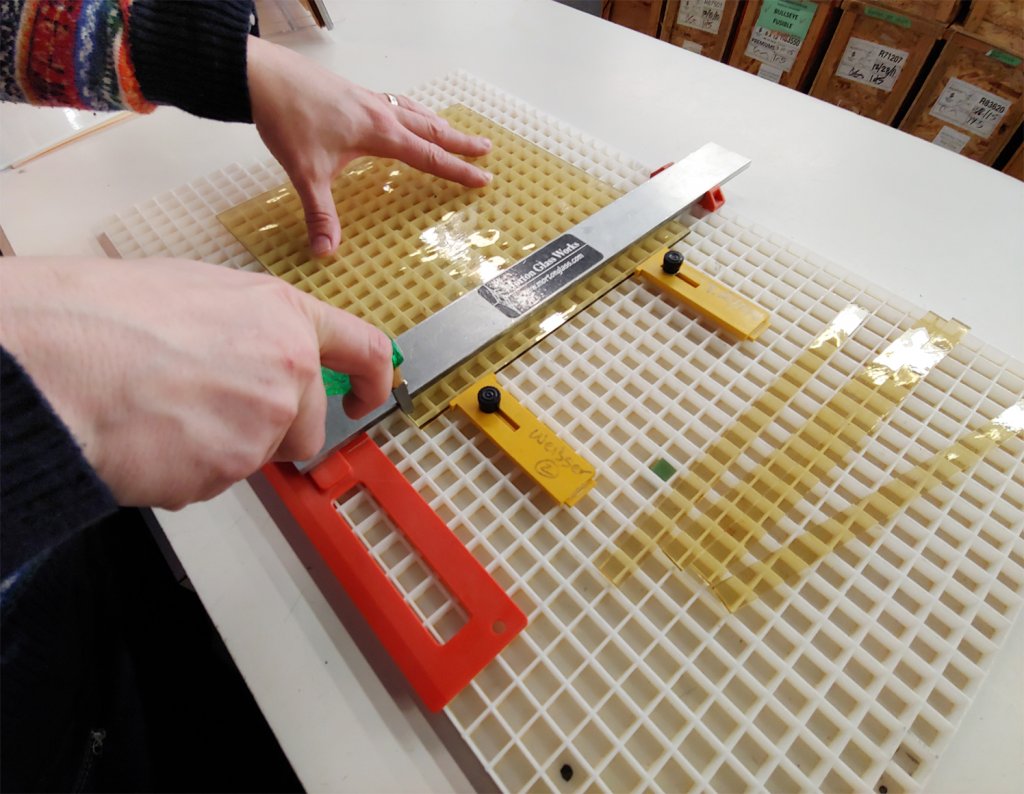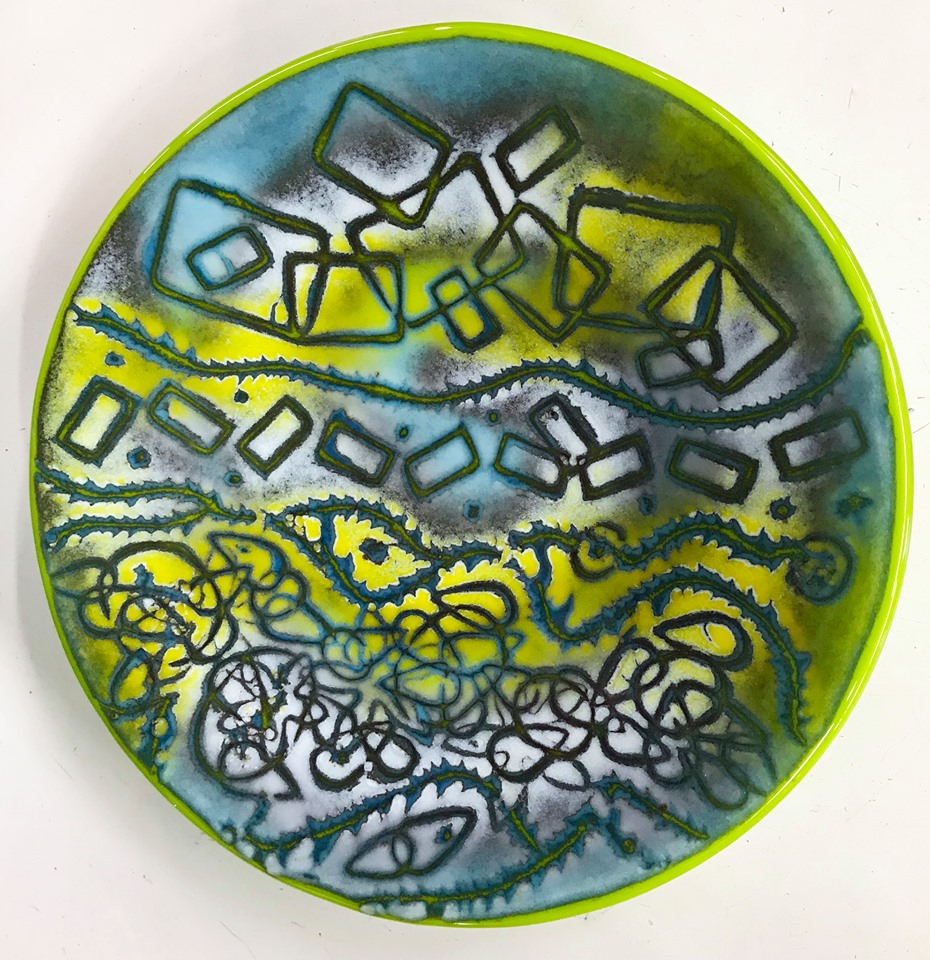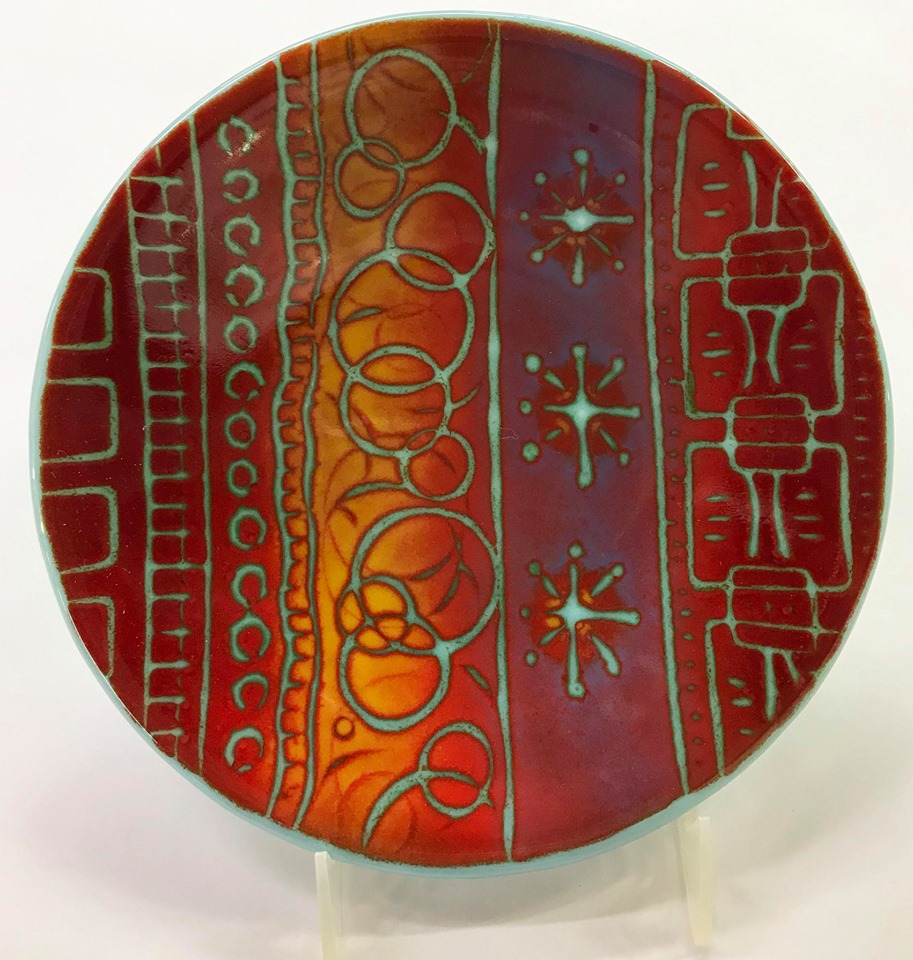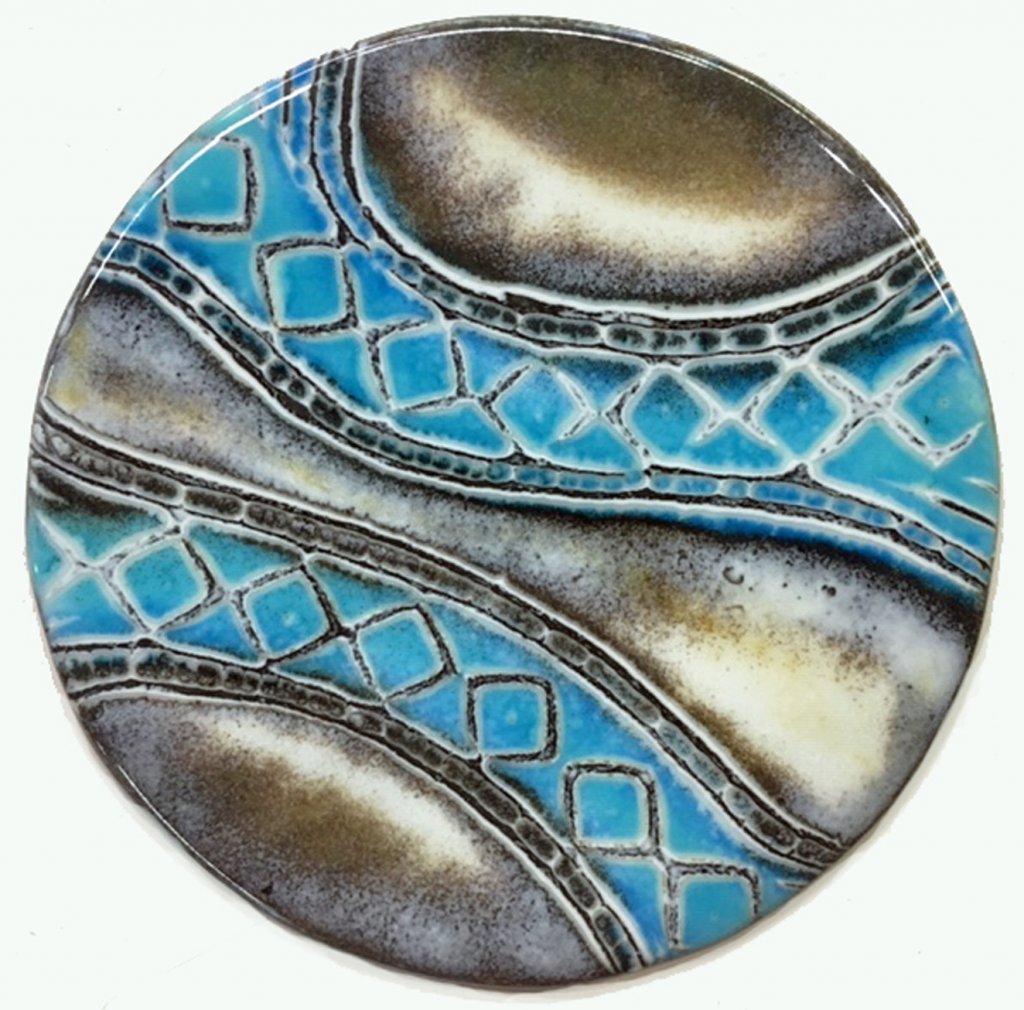 Project Plate Making: Batiky Bowls

Sunday, November 8, 9:30-12:30

3-hour workshop. Tuition $165.00; includes materials and use of tools. NO EXPERIENCE REQUIRED!
Join us for a fun workshop on creating amazing batiky bowls. In this class you will work with powdered glass and water on the surface of the glass creating your own unique designs with this technique developed by glass artist Lena Beckeus. The resulting patterns and color are reminiscent of traditional batik cloth design. Weisser Glass Studio adds new insight and direction on the process, and direction will be given to students on color and design ideas. A lot to learn while having an amazing time in the studio! No experience is required so get a friend to join the class. Students will have access to a selection of colors and tools to create their own 9" fused glass bowl.
*Please note that this class is being taught with permission from Lena Beckeus, the creator of the original Batik technique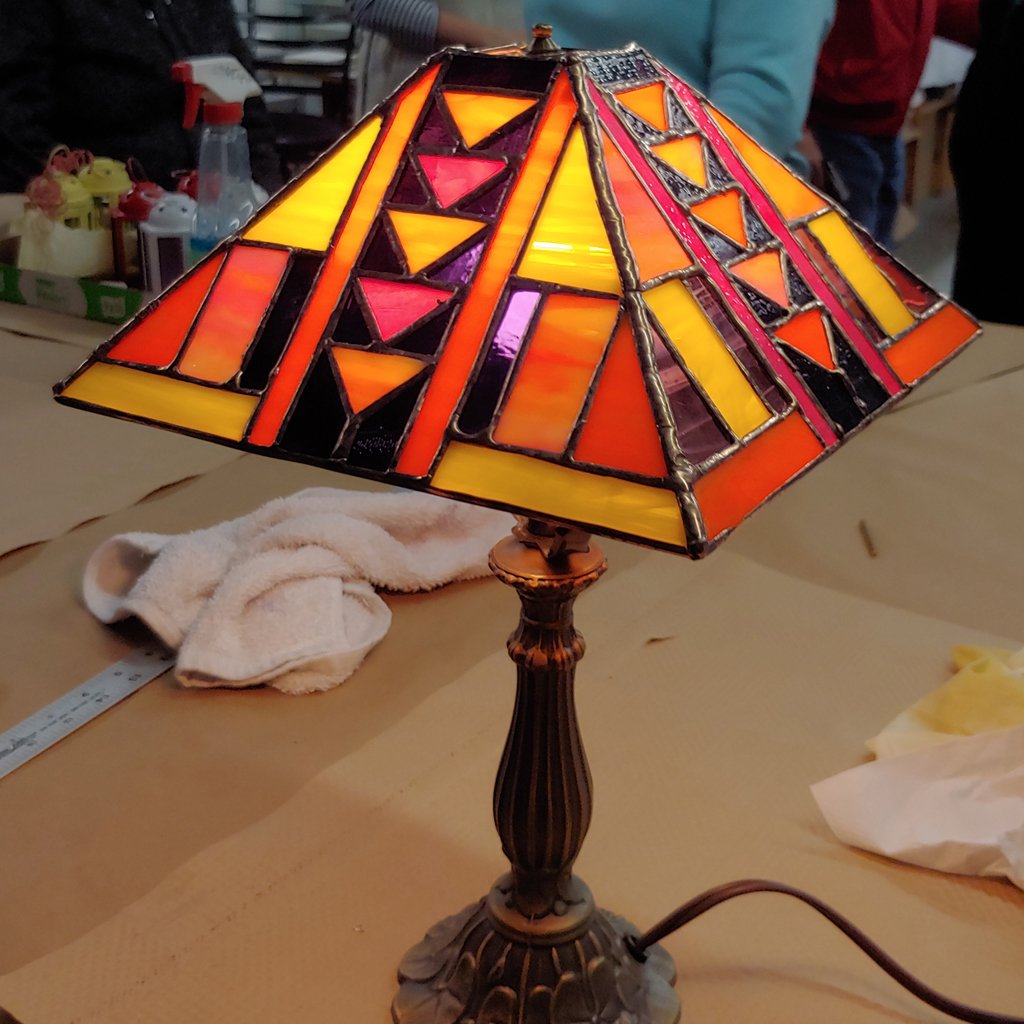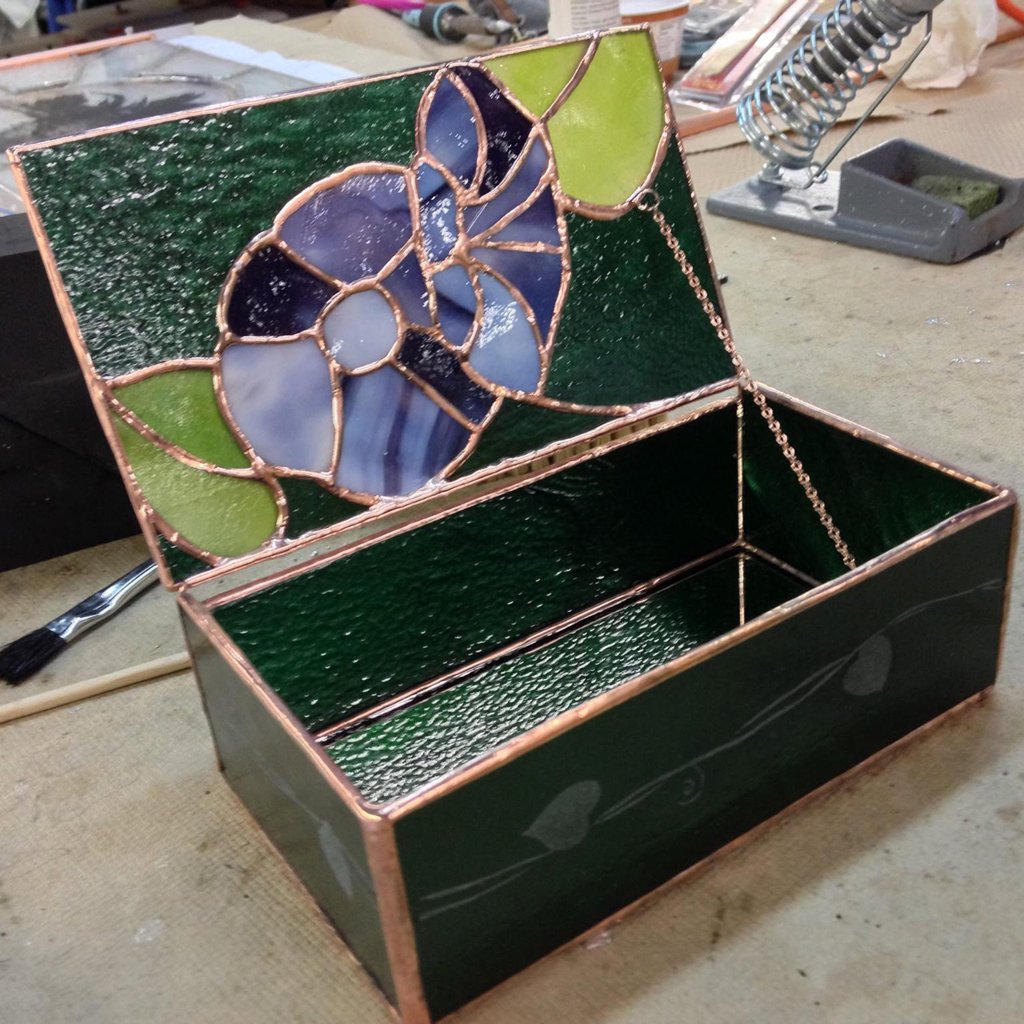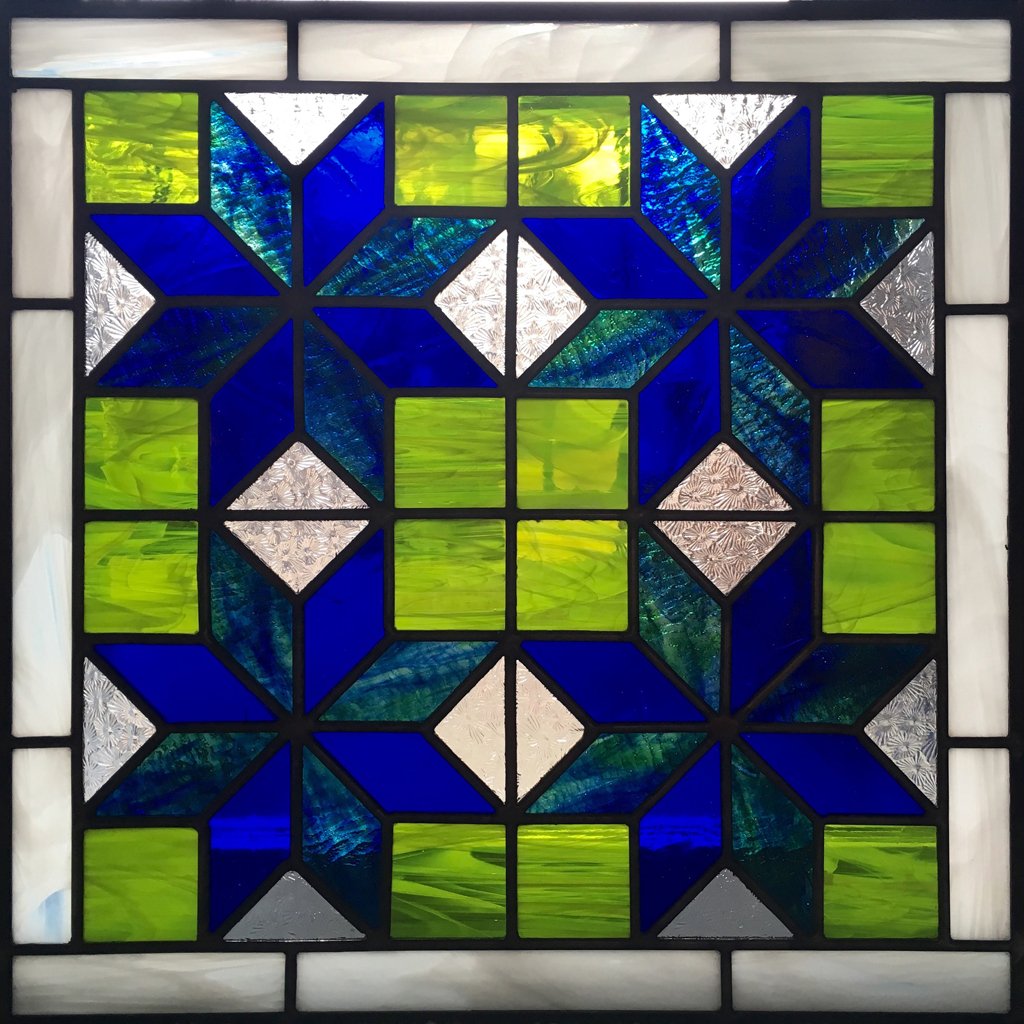 Stained Glass- Beyond Beginner
Sunday afternoons, 2-4:30, November 8, 15, 22, December 6
Four 2½-hour classes. Tuition $160.00; tools and supplies extra

This class has an open curriculum allowing students to continue their exploration into stained glass under the supervision and guidance of an experienced instructor. Students might select a new project like a lamp, box, panel, or bring a project in progress. This class is a great way to learn new techniques, get a refresher, have your questions answered, or get help with more advanced projects. We can provide the instruction and extra motivation you need to get that project done!

Beyond Beginner- Stained Glass & Fusing

Friday mornings, 10-12:30, November 13, 20, December 4, 11
Four 2½-hour classes. . Tuition $135.00 (individual sessions $45.00 when available); tools and supplies extra. Students must have previous glass experience.

Tuition makes you eligible for a 50% discount off regular firing rates for pieces produced in class!

This class has an open curriculum allowing students to continue their exploration into stained glass, fused glass, and more under the supervision and guidance of an experienced instructor. Sign up for all four sessions at a discounted price: it's like getting a session for free! Students might work on a new project or bring a project in progress. This class is a great way to learn new techniques, get a refresher, have your questions answered, or get help with more advanced projects. Tuition also entitles fusers to a special discounted rate on firings for pieces made during class!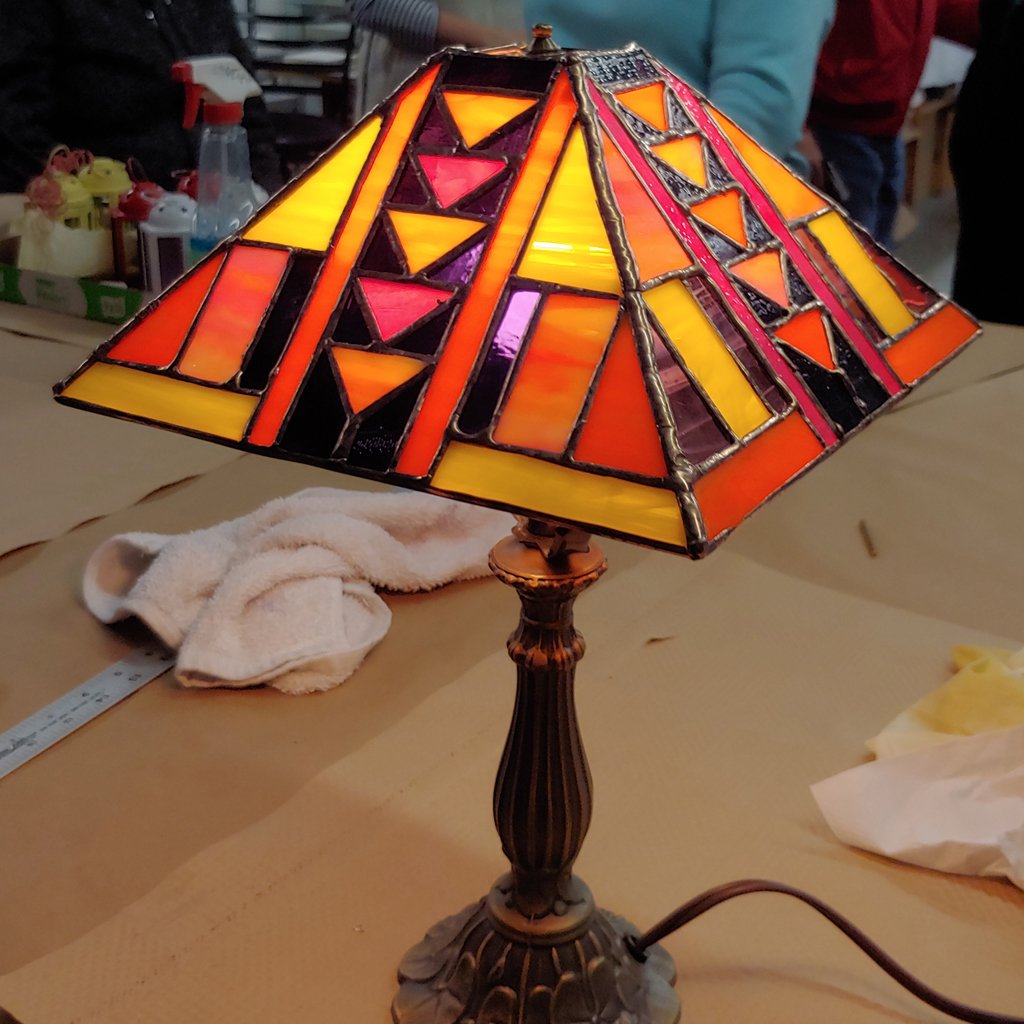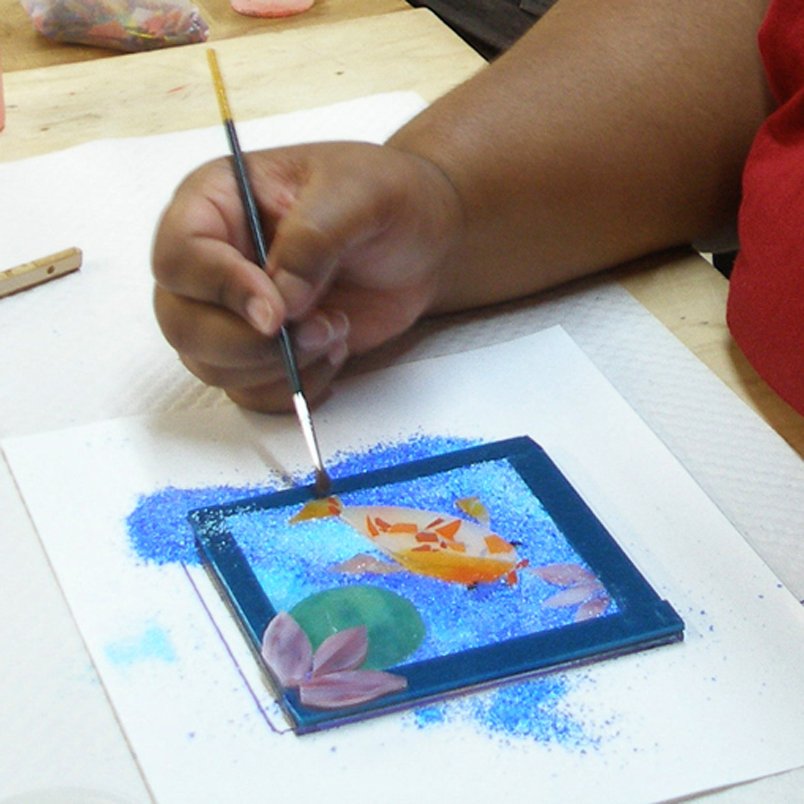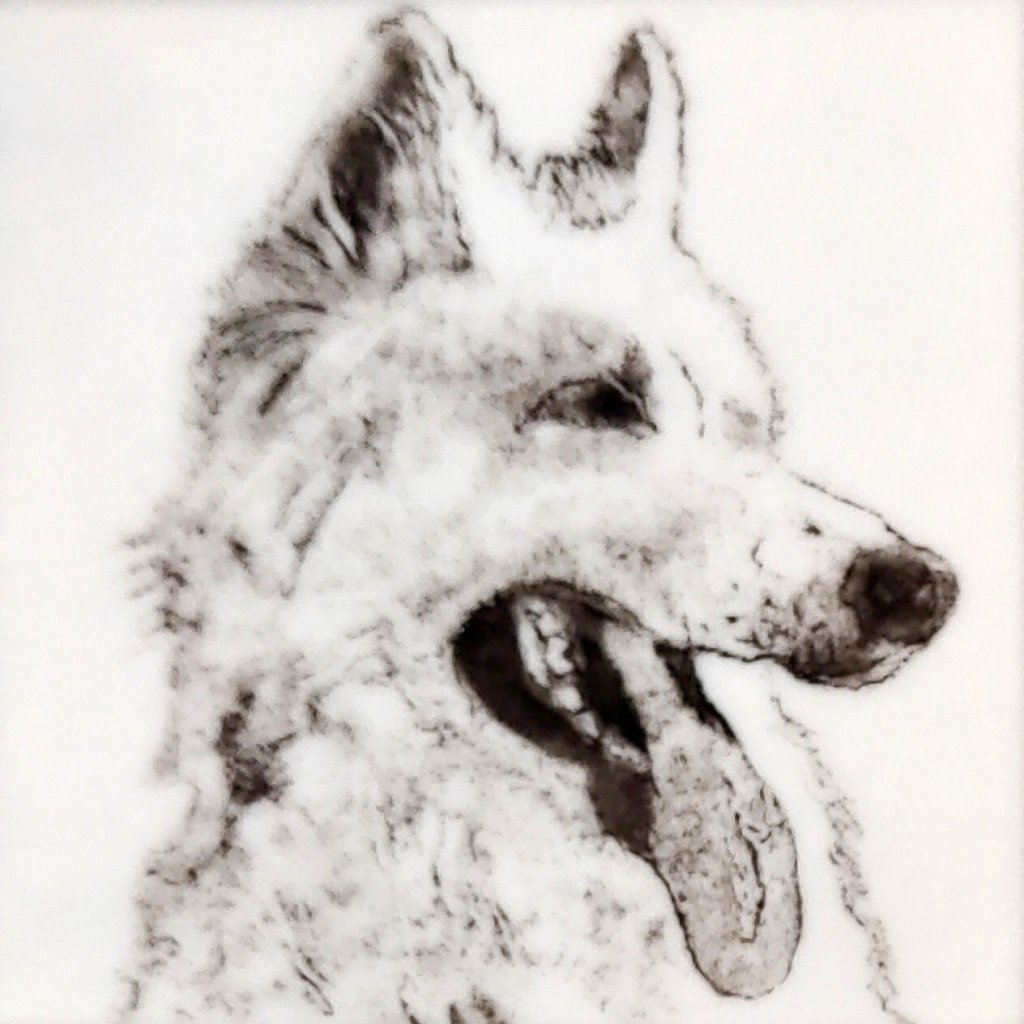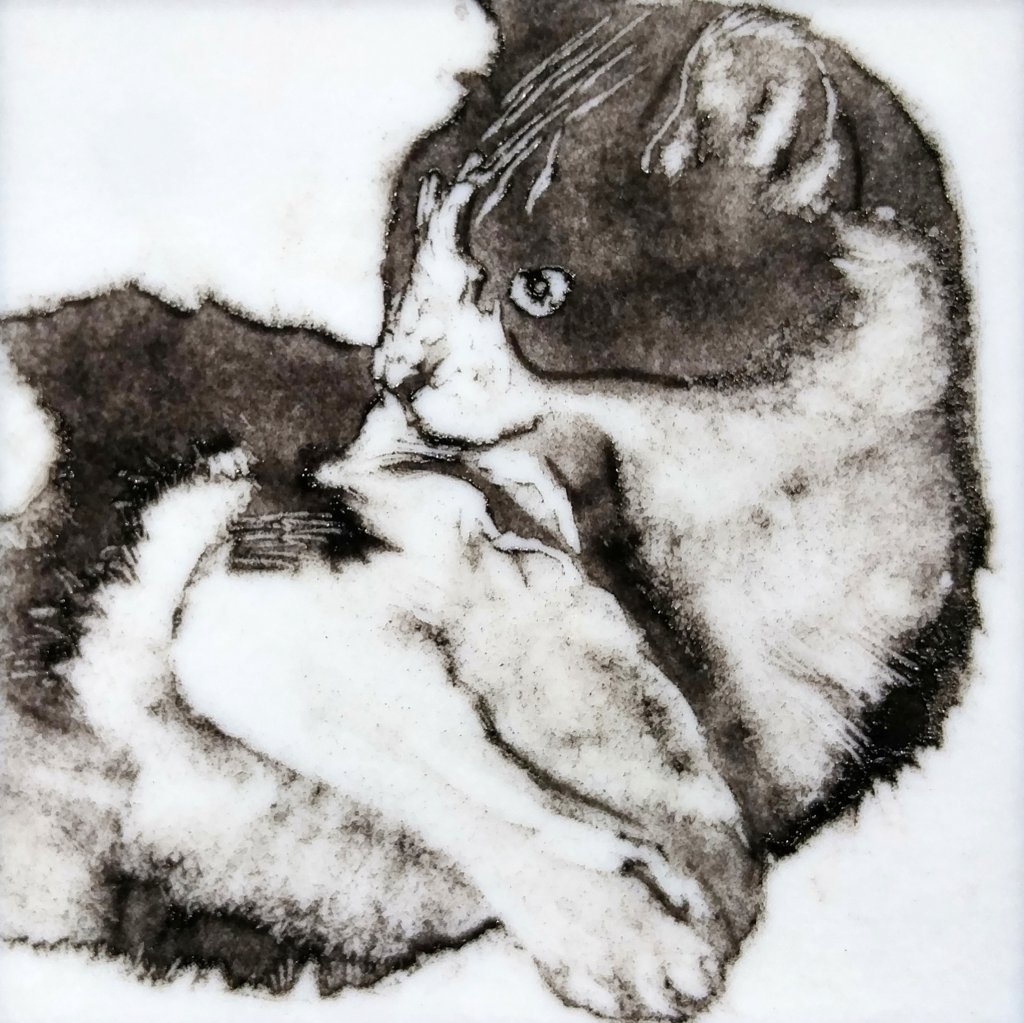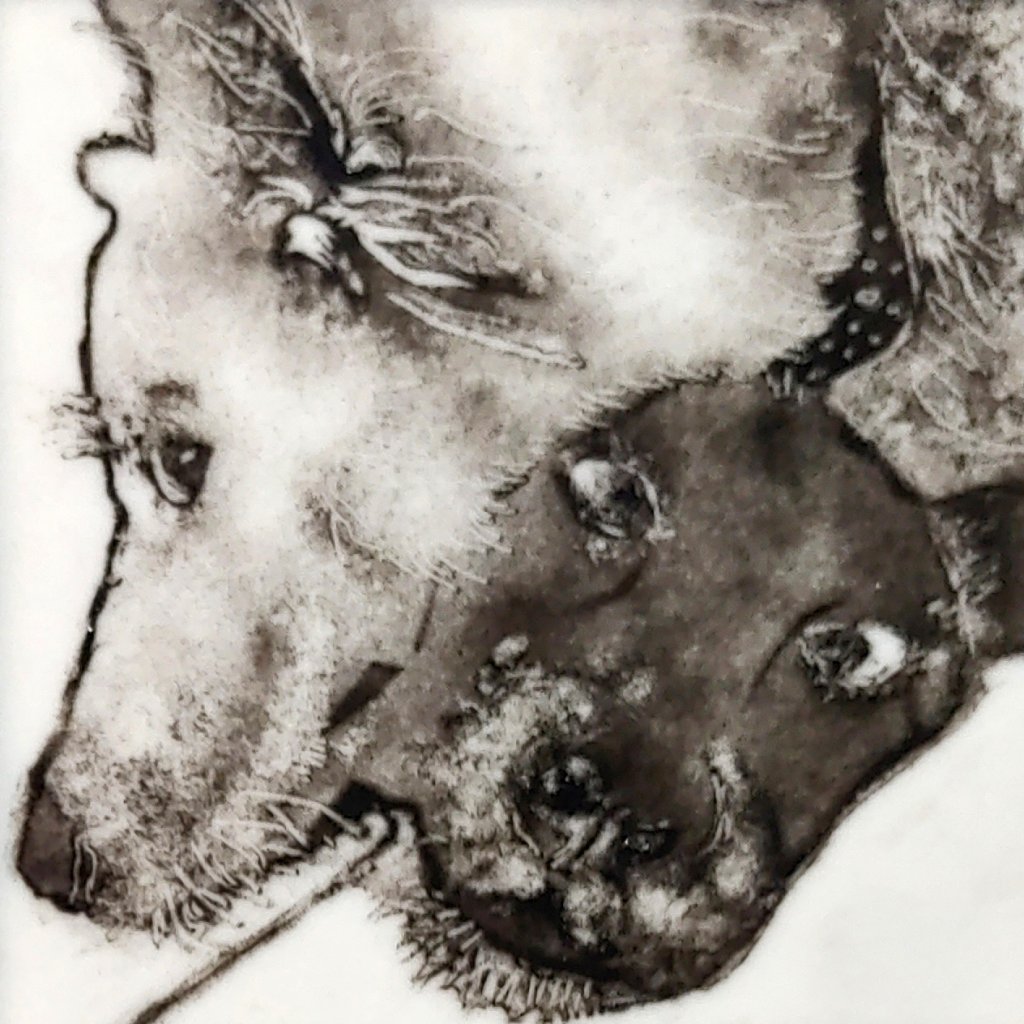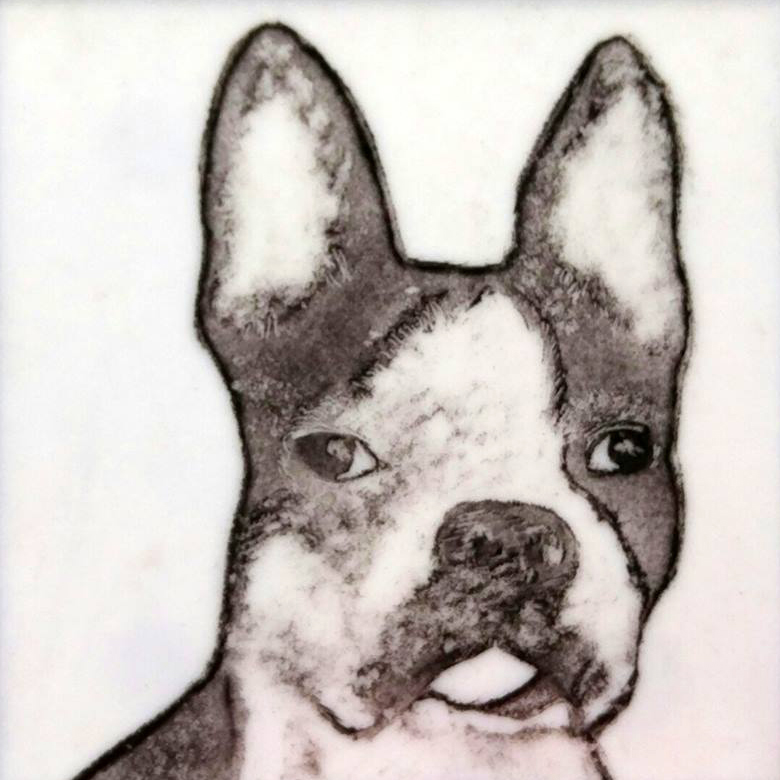 Powdered Pet Portrait

Sunday, November 15, 9:30-12:30

3-hour workshop. Tuition $119.00; includes supplies.

Create a black and white portrait of a favorite pet or other animal using fusible glass powder! A great introduction to drawing with powders (have no fear; we will teach you!), these creations also make amazing gifts for the animal lover in your life. Drawing experience is not required: we will give you tips, guidelines, and techniques to assist you in creating realistic portraits. No previous glass experience is required; we will send you guidelines prior to class regarding the required photographs.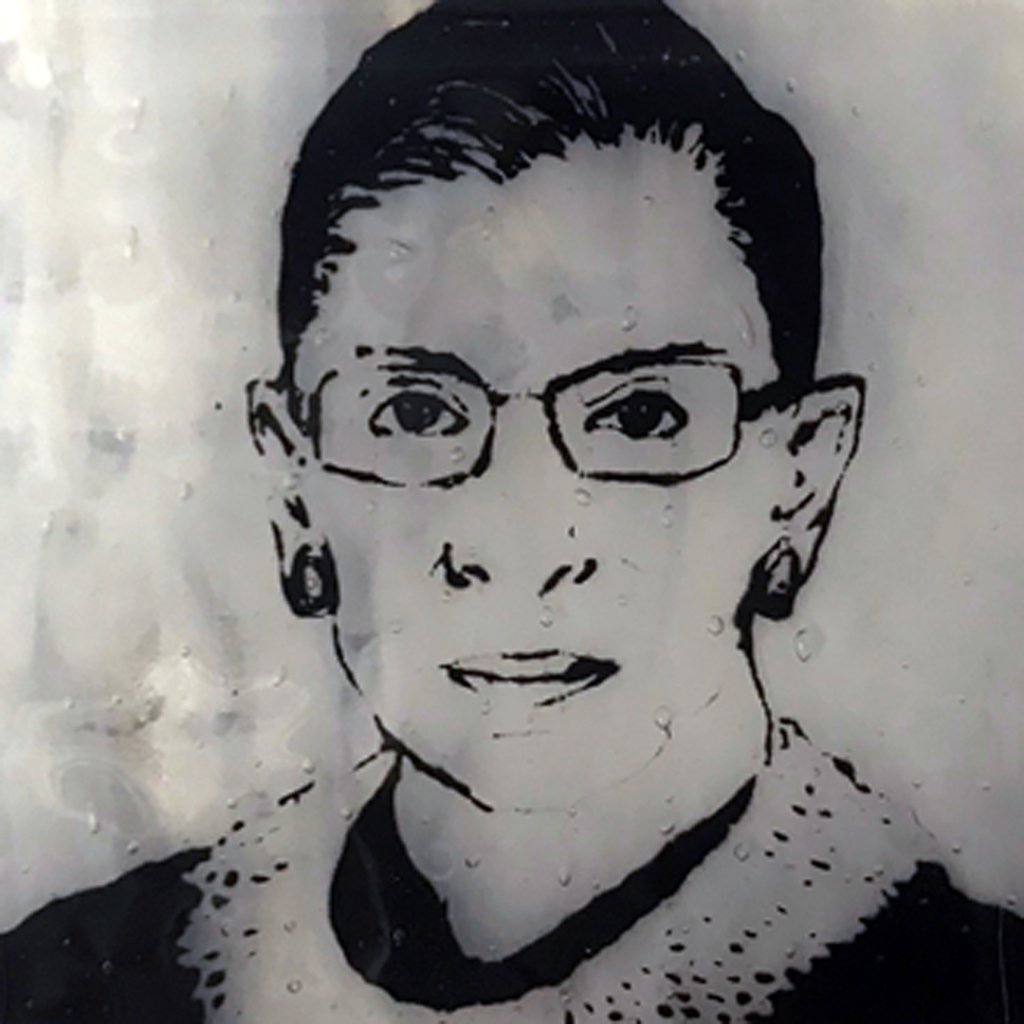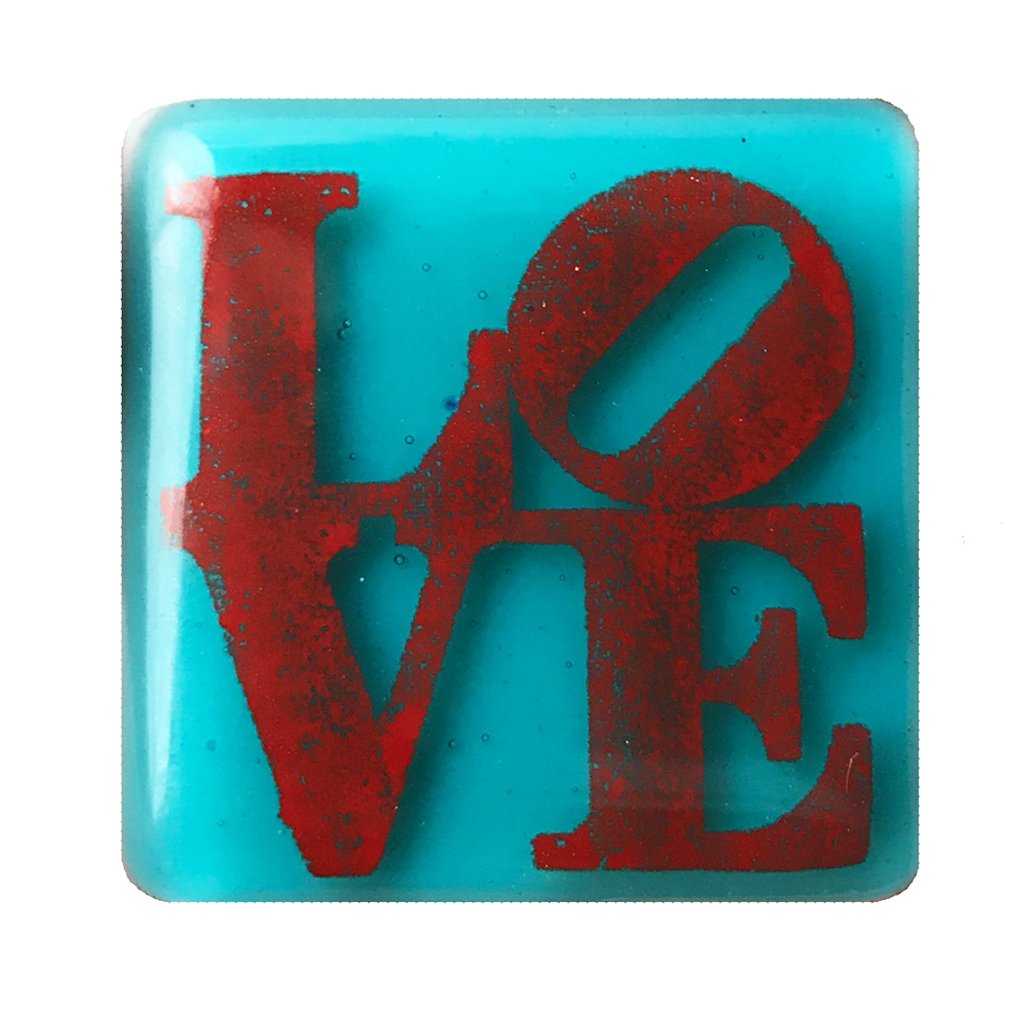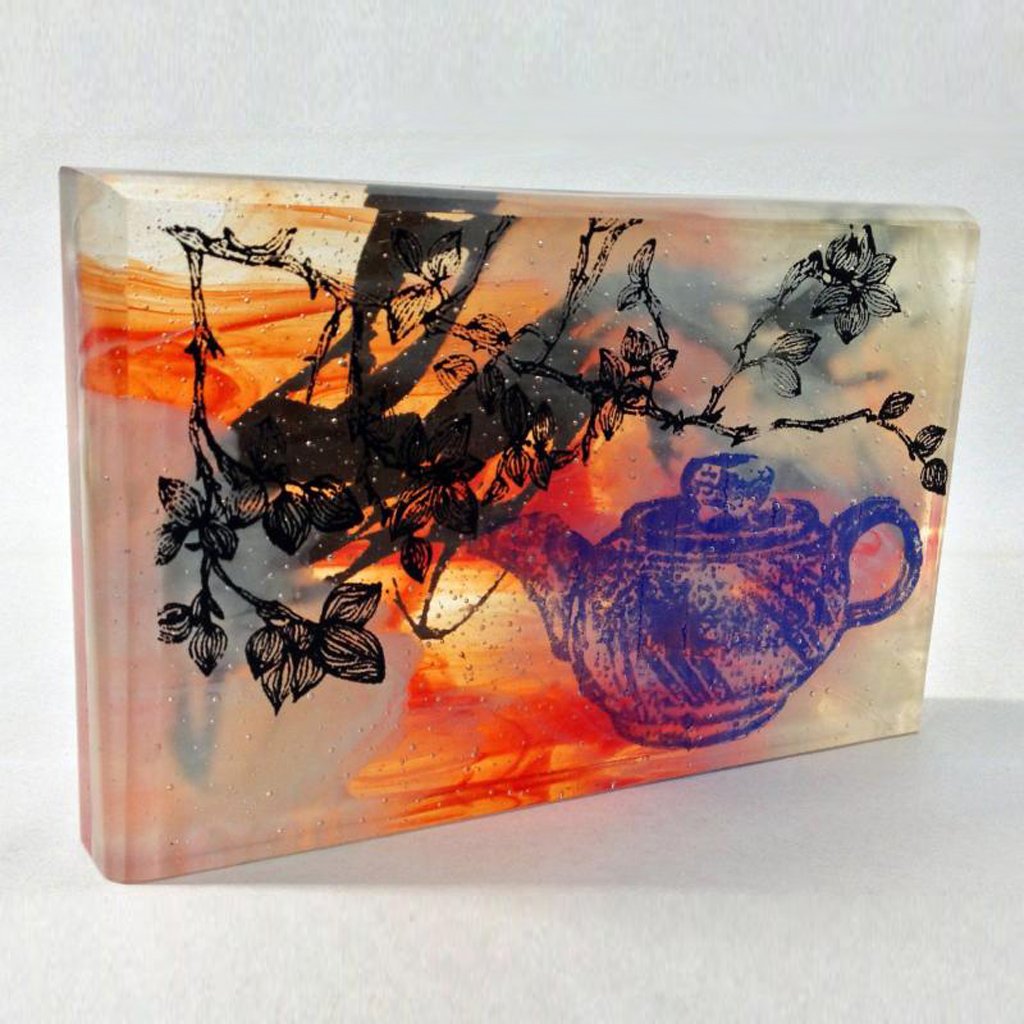 Easy Screen Printing

Saturday, November 21, 2-4:30 & Sunday, November 22, 9:30-12

Two 2½-hour classes. Tuition $225.00: includes a sheet of screen material to use in class

When we say easy, we mean easy! Whether you are a fuser or a stained-glass artist (or both), printing on glass can be used to create detailed line work, imagery, or customized lettering. When you are creating one of a kind artworks or small production runs there's no need to deal with large screens and messy emulsion. In this workshop we will start with ready-made and commercially available screens to get you started and show you how simple this really is. Once you get the hang of that we will move you on to creating your own screens using your personal images. Stock images will be provided as well if you prefer, plus sources for finding images that are suitable for printing will be discussed. You will learn how to prepare images for screen printing, how to develop your screens and of course how to print with them. Wondering "why screen printing"? We will answer that as well. There will be good information on types of enamels (fire-on paints) including premixed ready to use varieties and great information on firing schedules and procedures for different applications and projects.
Details will be provided prior to class on what type of imagery to bring. Students will create a variety of sample tiles; each student will receive an 8.5"x11" blank screen sheet that they will use to create their reusable screens during class.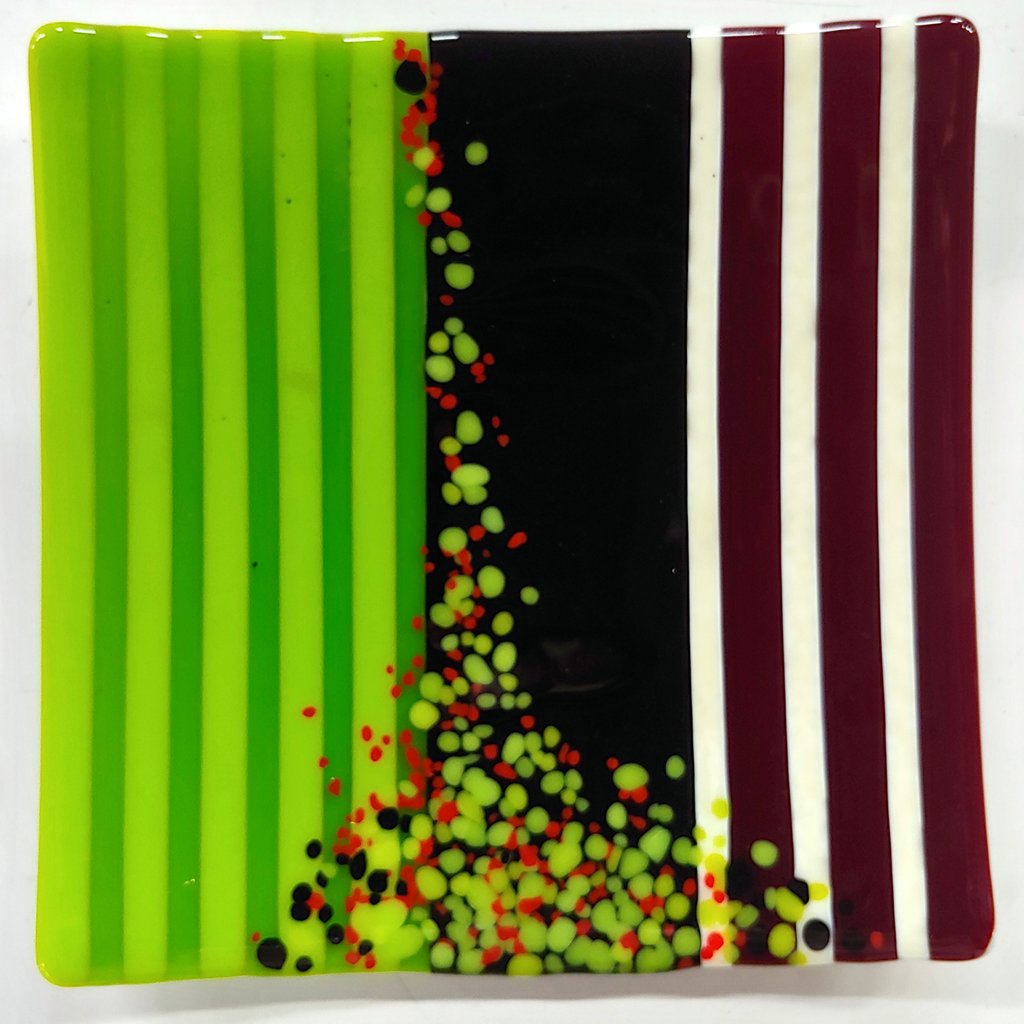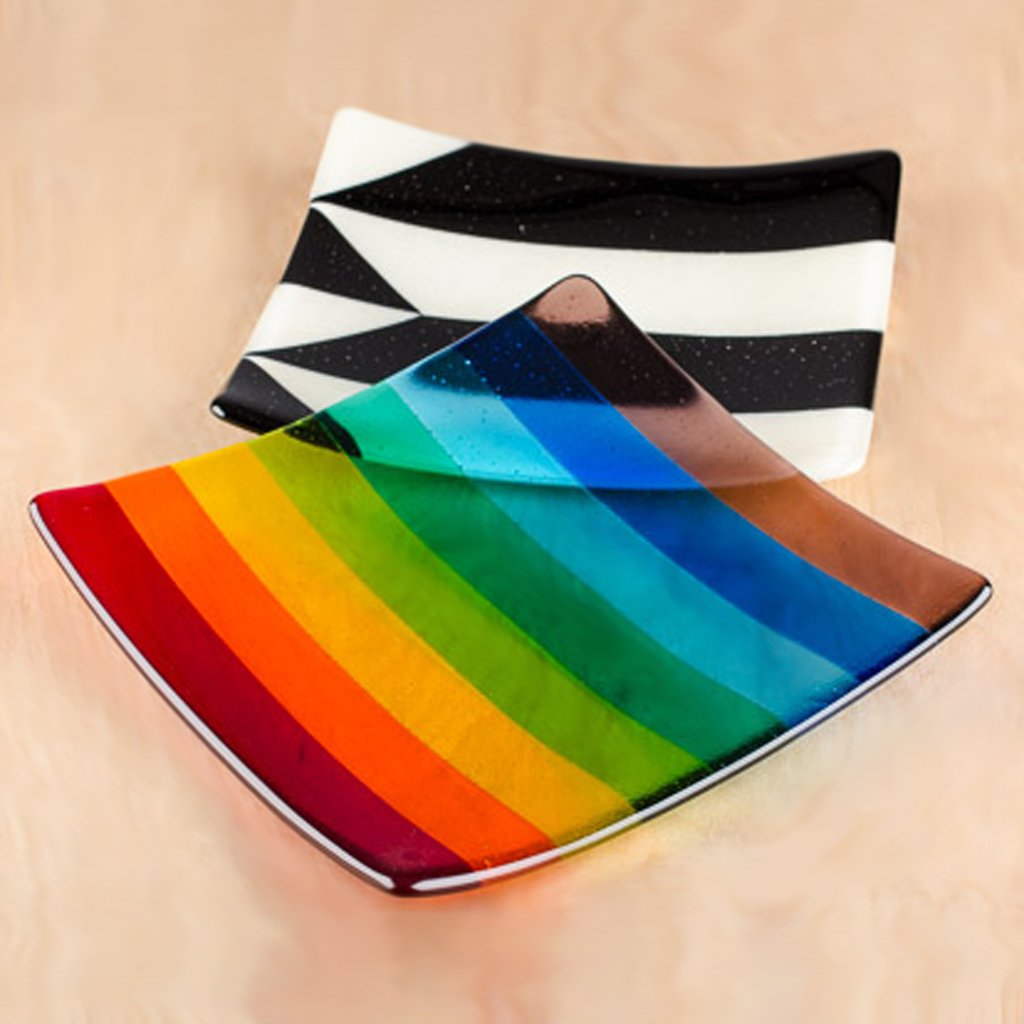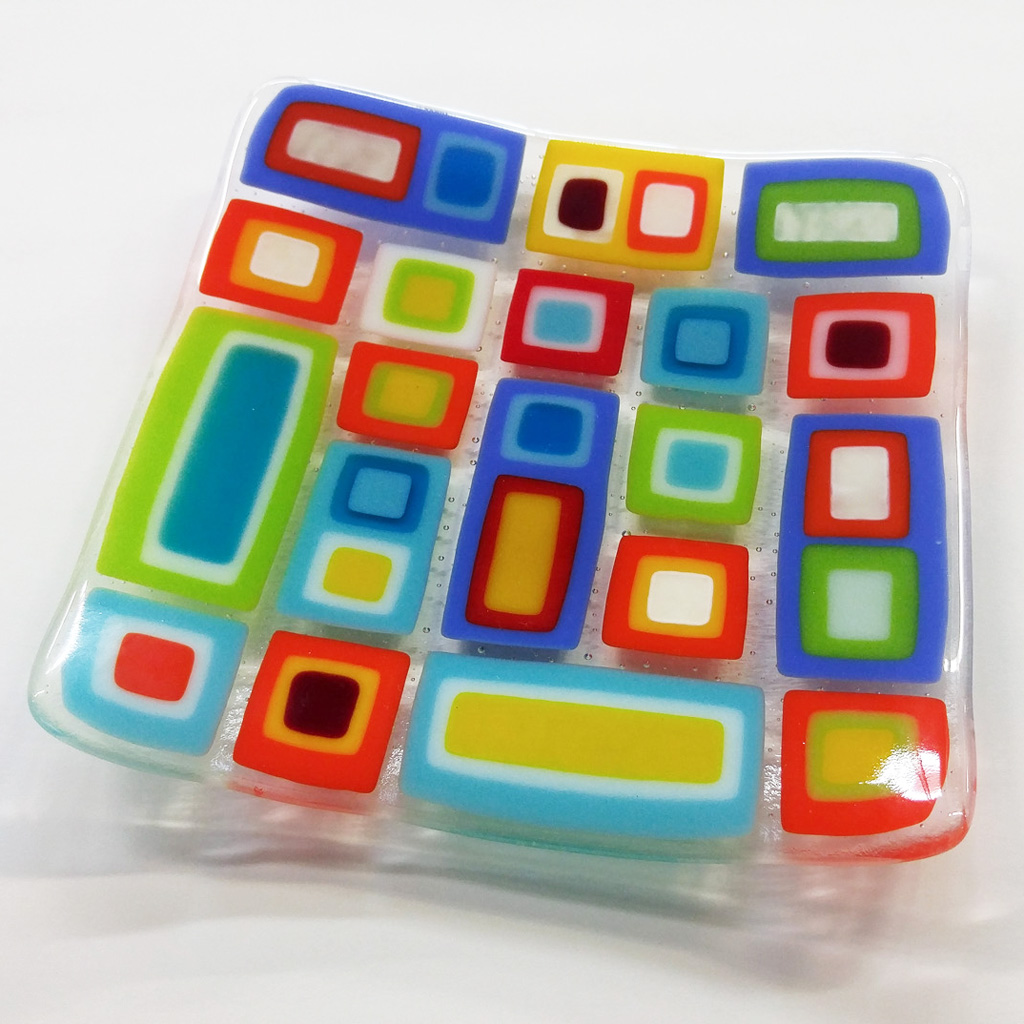 Learn to Fuse, Part I
Saturday mornings, 9:30-12:30, December 5, 12, 19

Three 3-hour classes. Tuition $295.00; includes supplies and use of tools.

Glass fusing is a fun, fantastic way to create unique and exciting art; learning the basics opens the door to the wide, wonderful world of kiln formed glass and all you can do with it! In this workshop, students will learn the fundamentals through a manageable series of samples and small projects designed to illustrate the core concepts of fused glass. Students will also have the opportunity to create an 8"x8" fused and slumped dish of their own design as a final project.

After taking this class, students will have the basic knowledge needed to move on to Learn to Fuse, Part II or to work on fused projects in their own homes!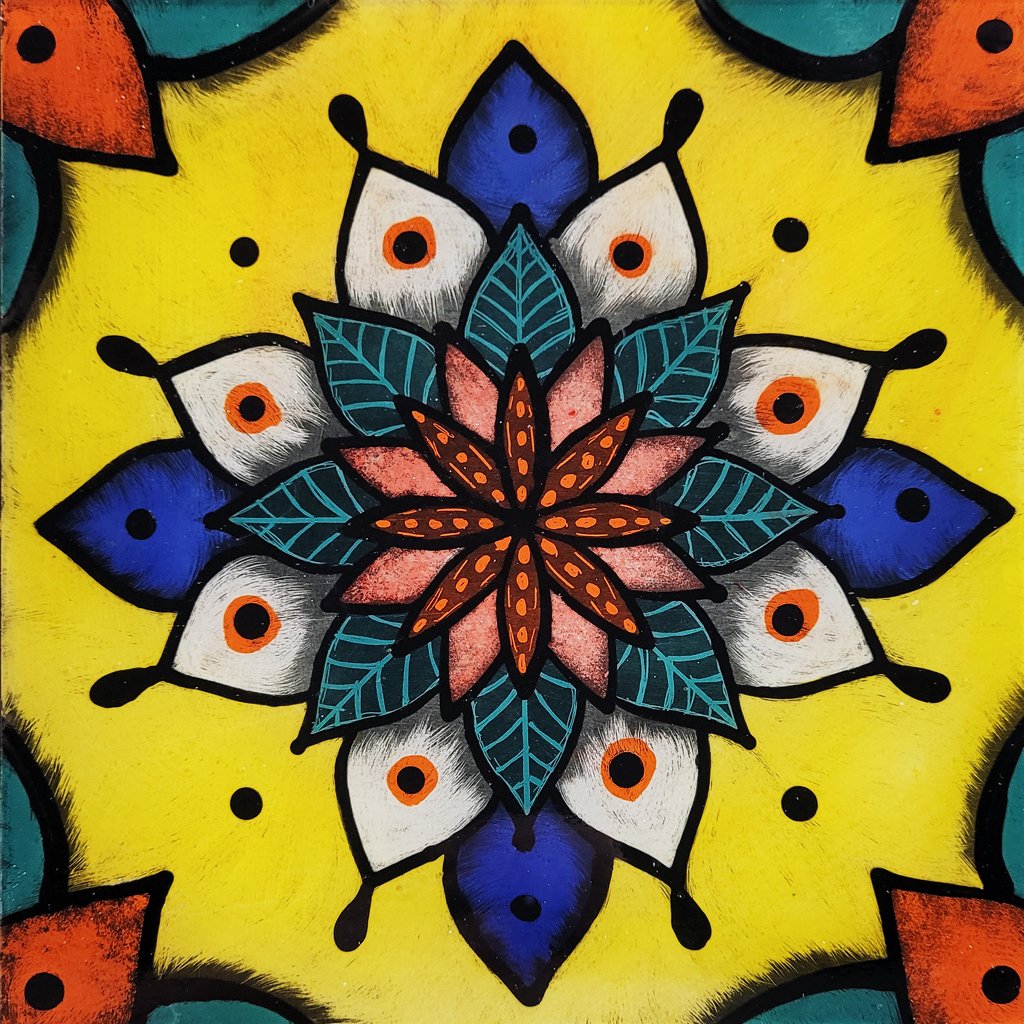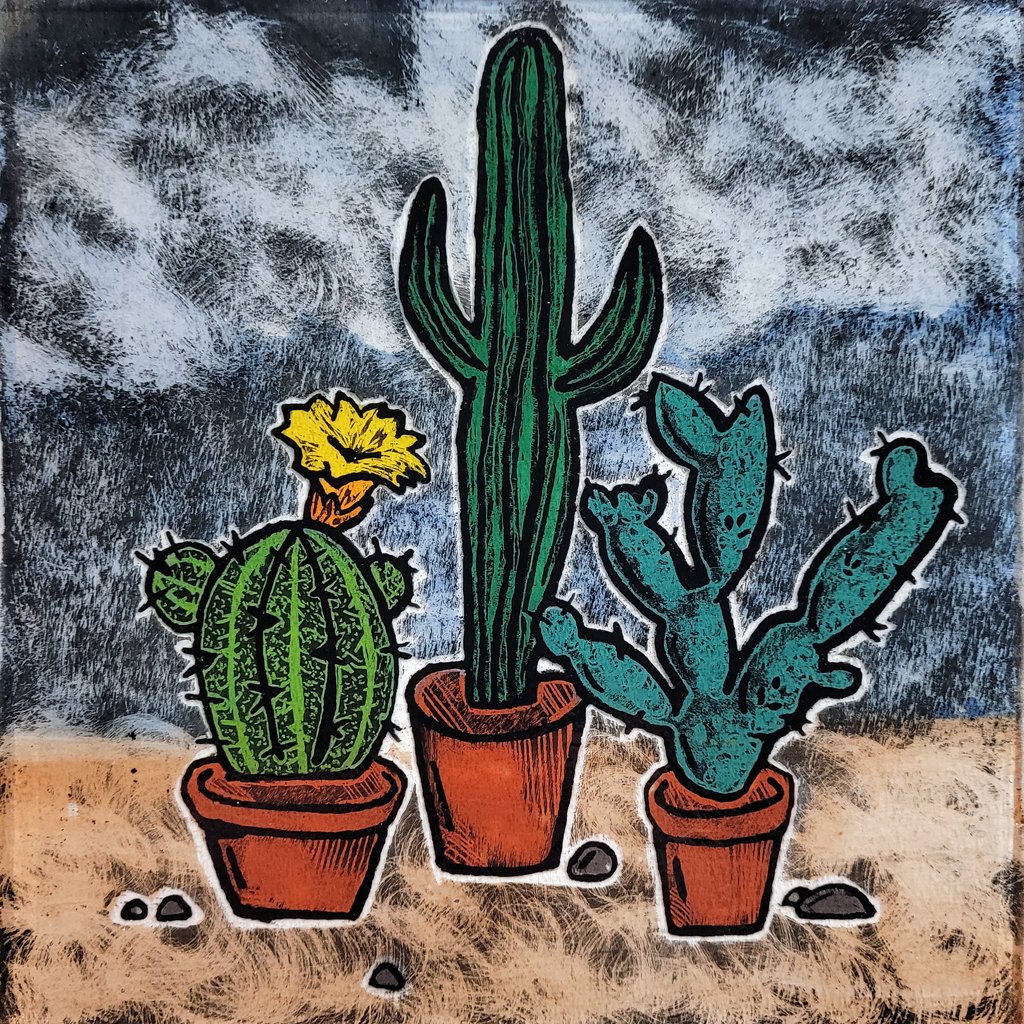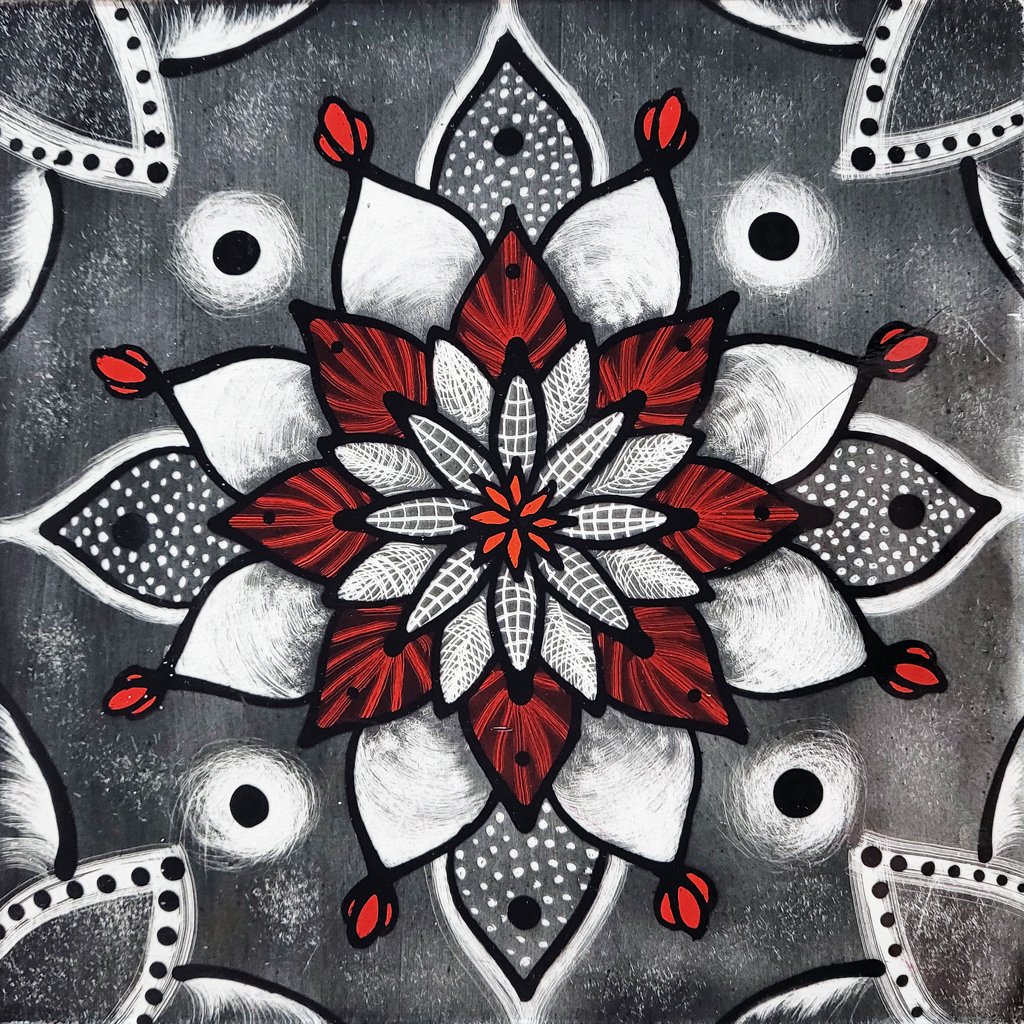 Painting in Color on Glass

Saturday, December 5, 2-4:30
Sunday, December 6, 10-12:30
Saturday, December 12, 2-4:30
Three 2½-hr classes. Tuition $295.00; use of tools and supplies included. No previous experience required; all levels welcome!
A thorough introduction to the basic methods of reverse painting on glass. These methods can be used whether you are a stained glass maker or a fuser to create rich detail in your work. Enamel painting is a great way to create unique, stunning, and surprisingly detailed images. You don't need to know how to draw to be able to use these techniques!
Students will learn the steps used to create fired-on images using Fuse Master EZ Fire Paints. These versatile enamels are bright, vibrant, and easy-to-use. Students get hands on experience as we unlock the secrets to mixing enamels with different mediums and application methods like lining, shading and adding color.
Methods taught in class can be applied to a variety of projects!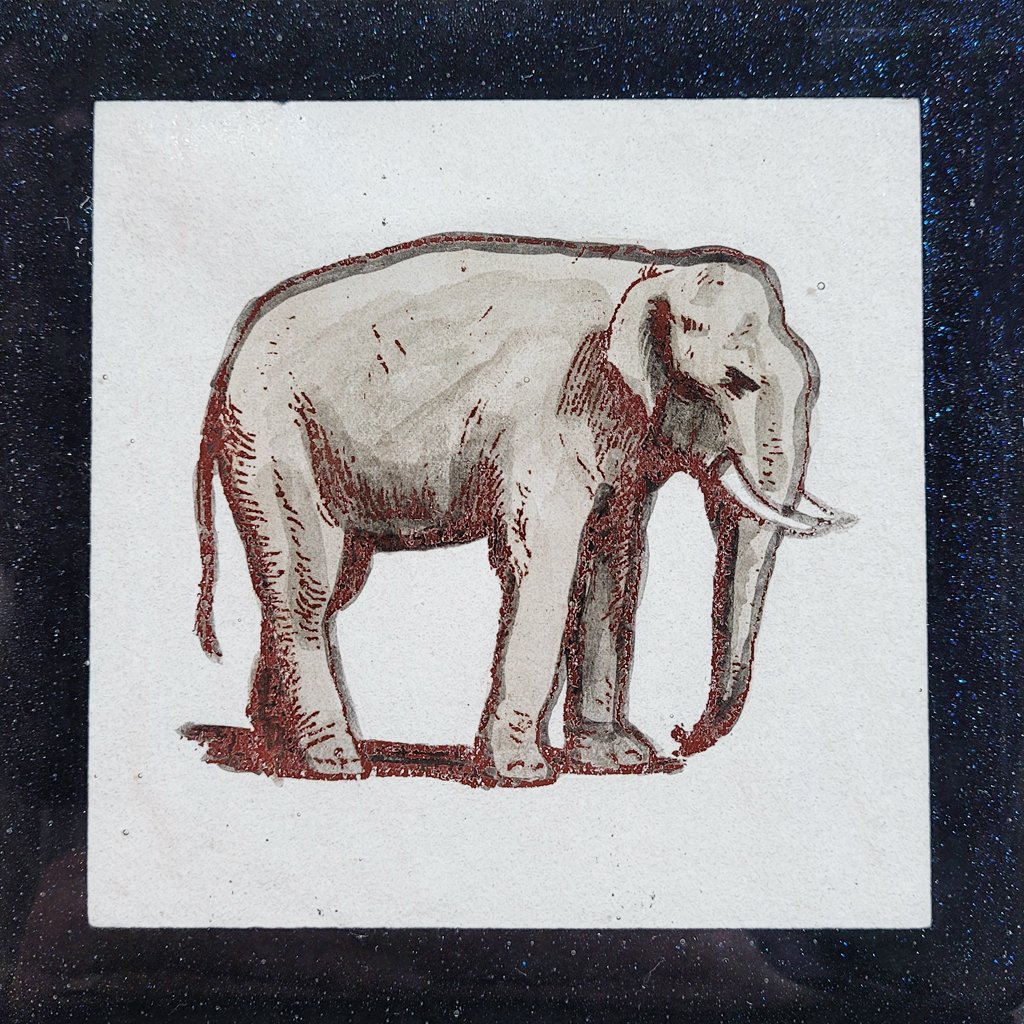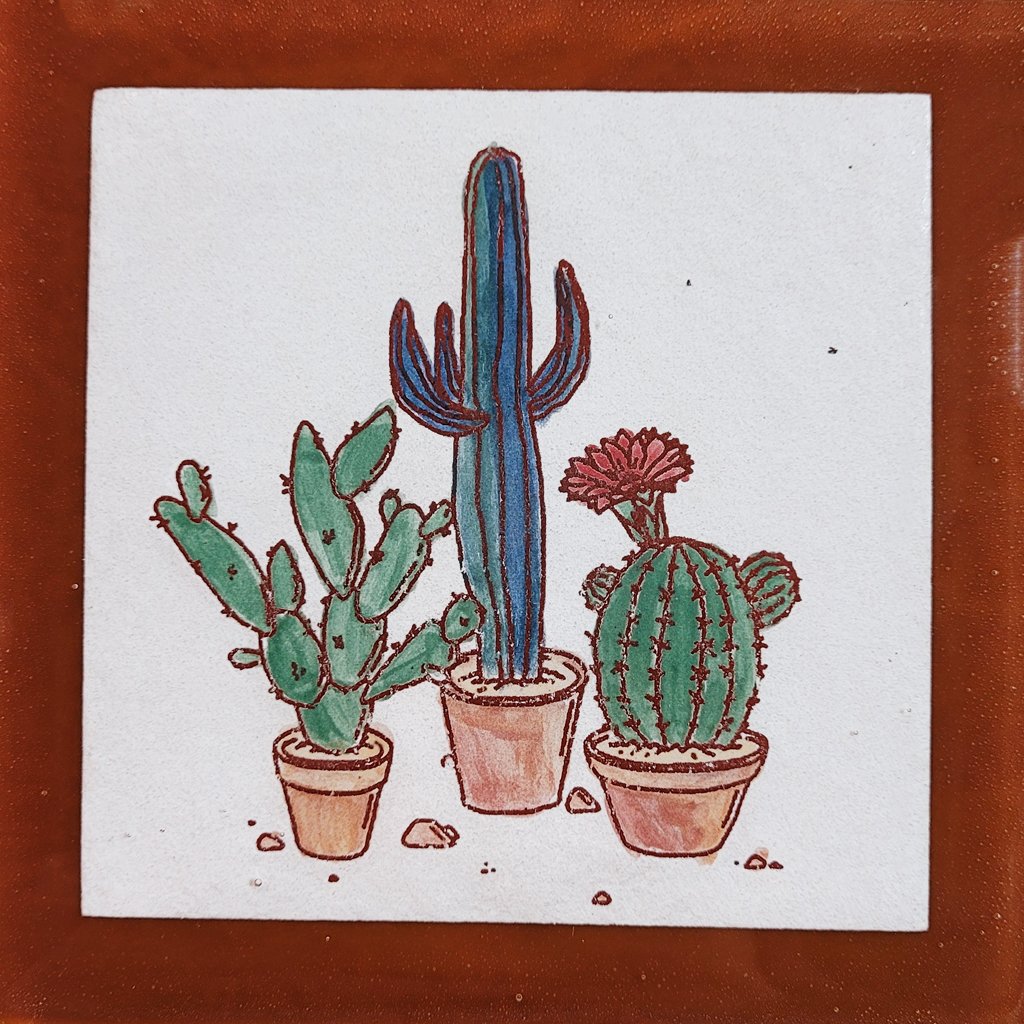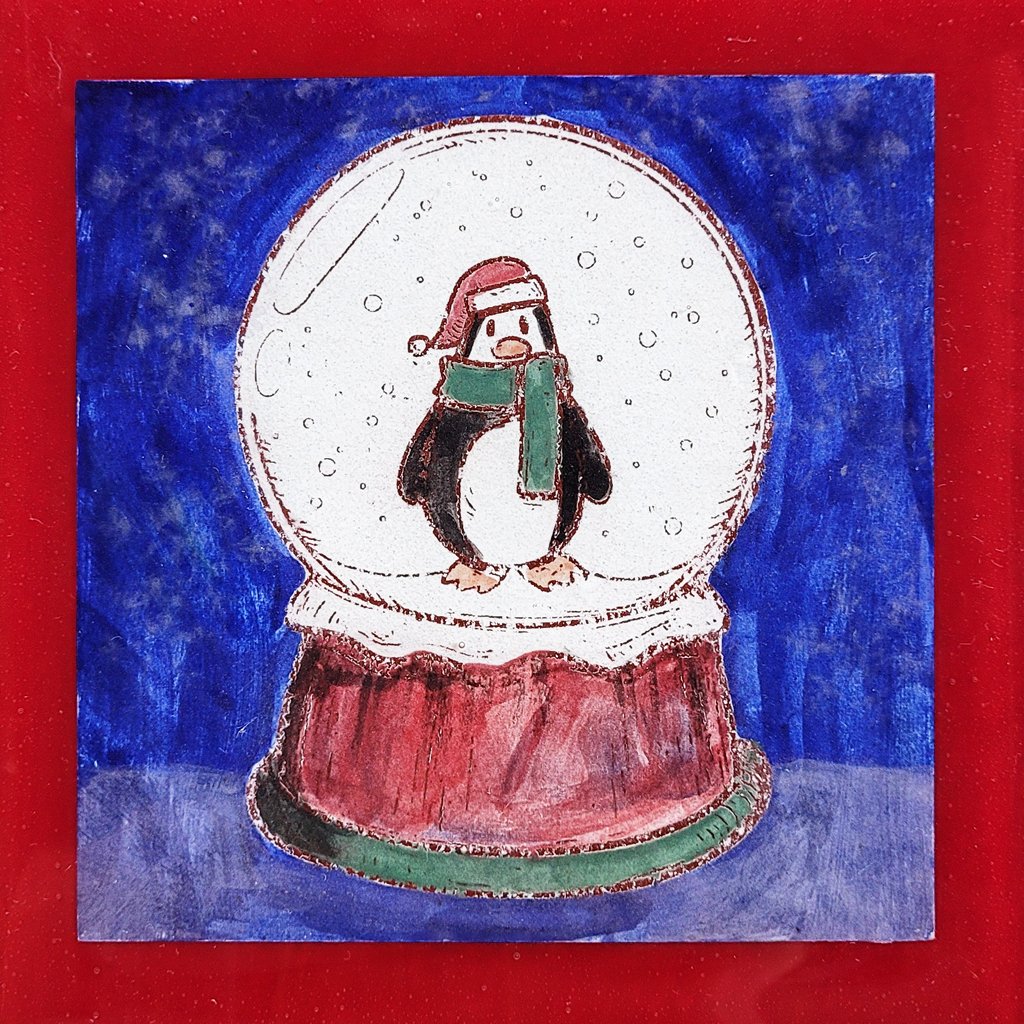 Introduction to Paper Inclusions in Fused Glass

Sunday, December 13, 9:30-12:30

3-hr workshop. Tuition $119.00; includes materials and use of tools. NO EXPERIENCE REQUIRED!

See how easy it is to paint and print images in fused glass using premixed enamels and refractory paper! Add new dimensions and depth to your fused glass pieces with graphic imagery, subtle watercolor washes, and bold lines, or easily personalize pieces with no fuss and muss. Learn the basics of this fun and unconventional method, including working with the paper, premixed enamels, and transferring images to the paper using a laser printer. You do not need to know how to draw or paint for this class! Students will select one of their painted sheets of paper to complete a fused 6"x 6" tile.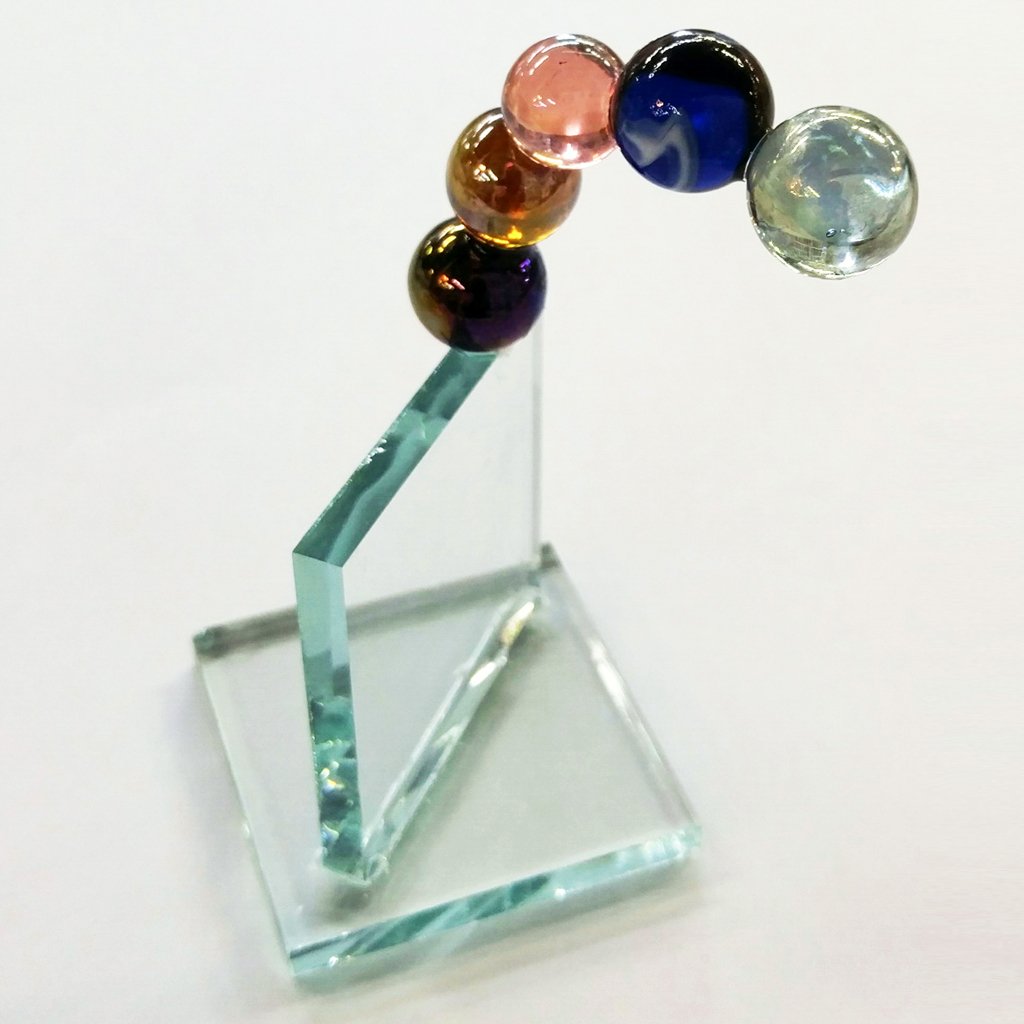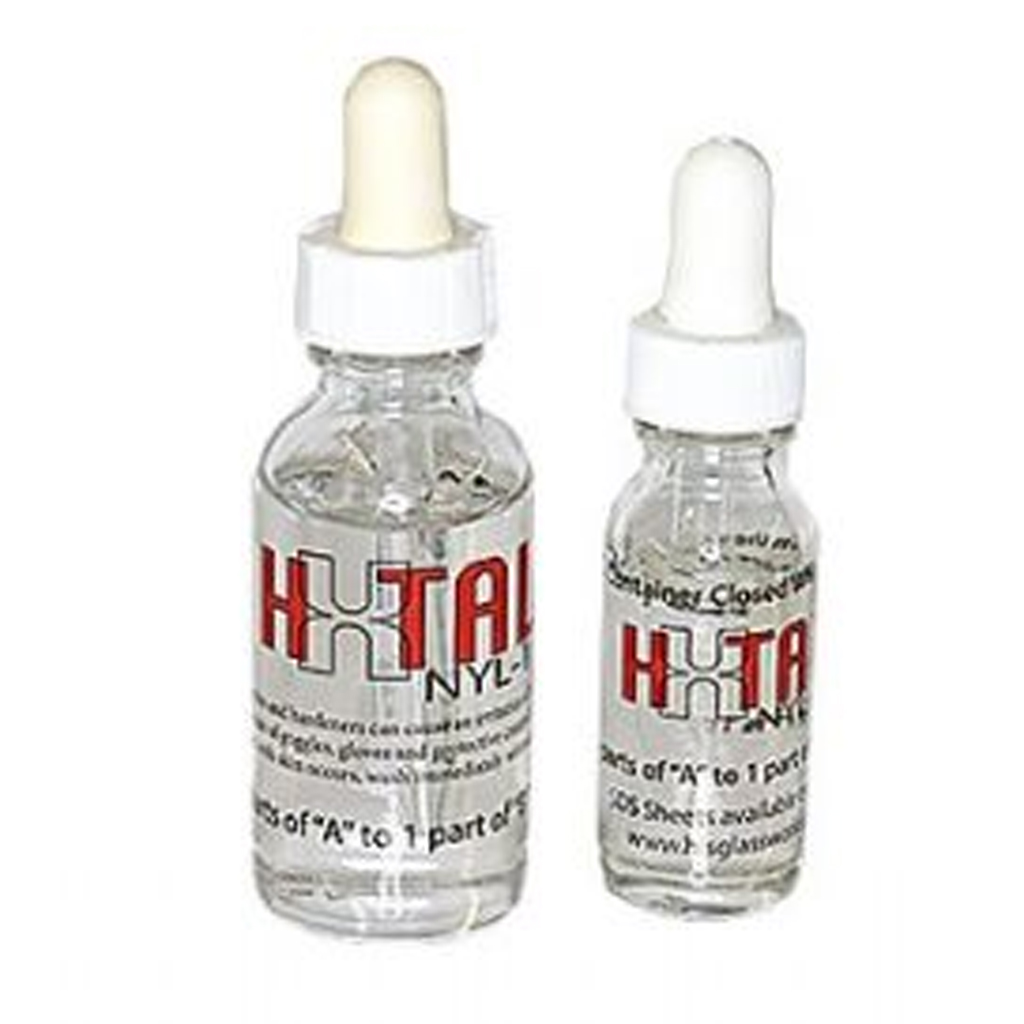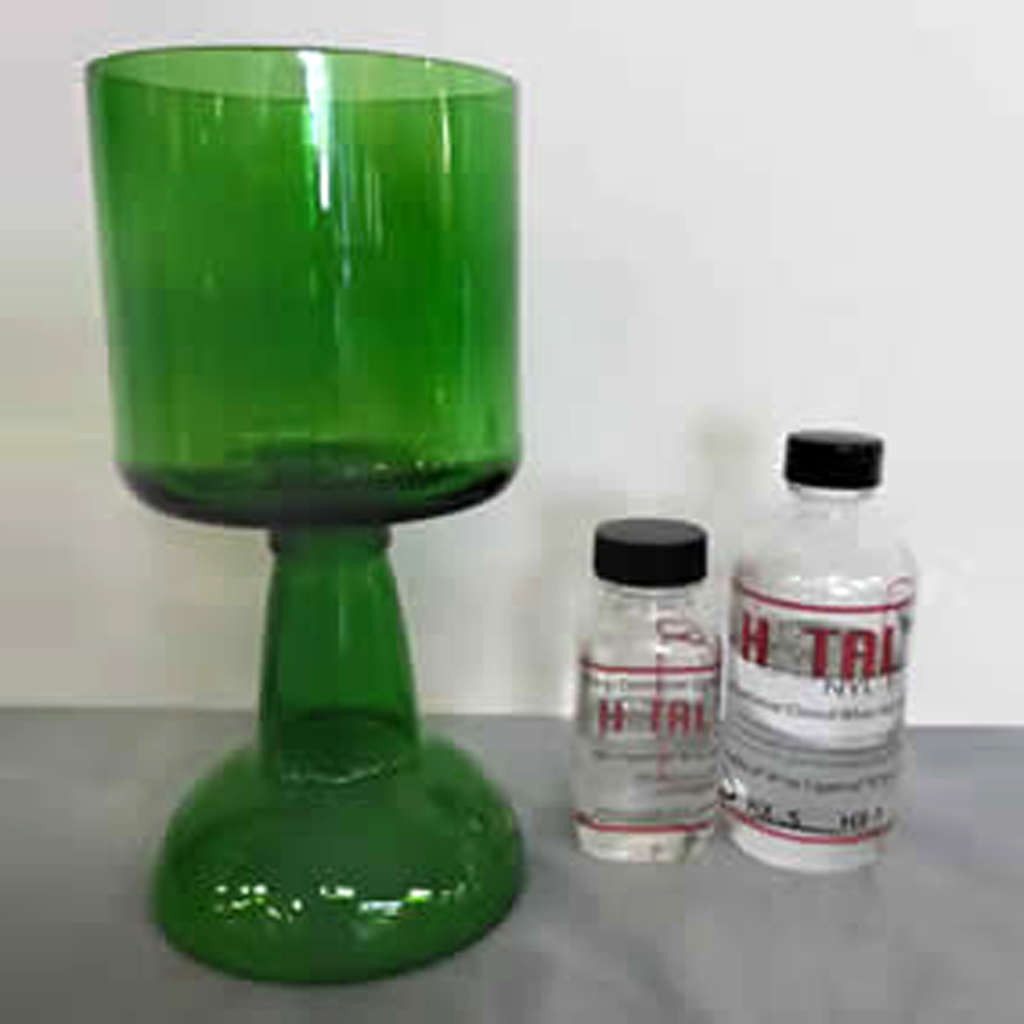 Working with Hxtal Glue

Sunday, December 13, 2:30-4:00

1½-hr workshop. Tuition $119.00; includes a mini HXtal adhesive kit (a 24.95 retail value)

HXtal is an archival epoxy that surpasses all other adhesives commonly available for gluing glass and other non-porous materials. Long used in the antiques and art restoration fields, it is an excellent means to achieve results only possible with "cold fusion". It dries optically clear and will not deteriorate or degrade over time. Really the only adhesive capable of securing pieces of glass edge-to-edge, that's only the beginning of what it can do; you can patch flaws and holes in glass, laminate pieces together, attach hanging hardware and even coldwork the glue after curing. Various applications of the glue will be demonstrated and discussed, as well as the proper way to mix HXtal, prepare surfaces to be joined, and methods to secure pieces during the seven-day curing process. Students will have the opportunity to mix HXtal and glue scrap glass to get hands-on experience with the process. Each student will receive a convenient mini HXtal kit to use in class that they may take home with them!

Dazzling Dichroic Jewelry
Friday afternoon, December 18, 2-4:30
Saturday afternoon, December 19, 2-4:30
Sunday morning, December 20, 10-12:30

Three 3-hour classes. Tuition $295.00; includes all supplies and use of tools.
Learn all about working with fusible dichroic glass to create stunning wearable art! Using beautiful, sparkling dichroic sheet glass, students will explore various techniques to create pendants, earrings, and more. Students will have the opportunity to use small tabletop kilns to fuse their pieces, then learn to coldwork and refine their pieces for a finished, professional look. This a great workshop for both beginners and the fuser that wants to refine the look of their work. Students will get hands-on experience with firing in table-top kilns, using a variety of coldworking equipment, and some wire- wrapping and finishing techniques.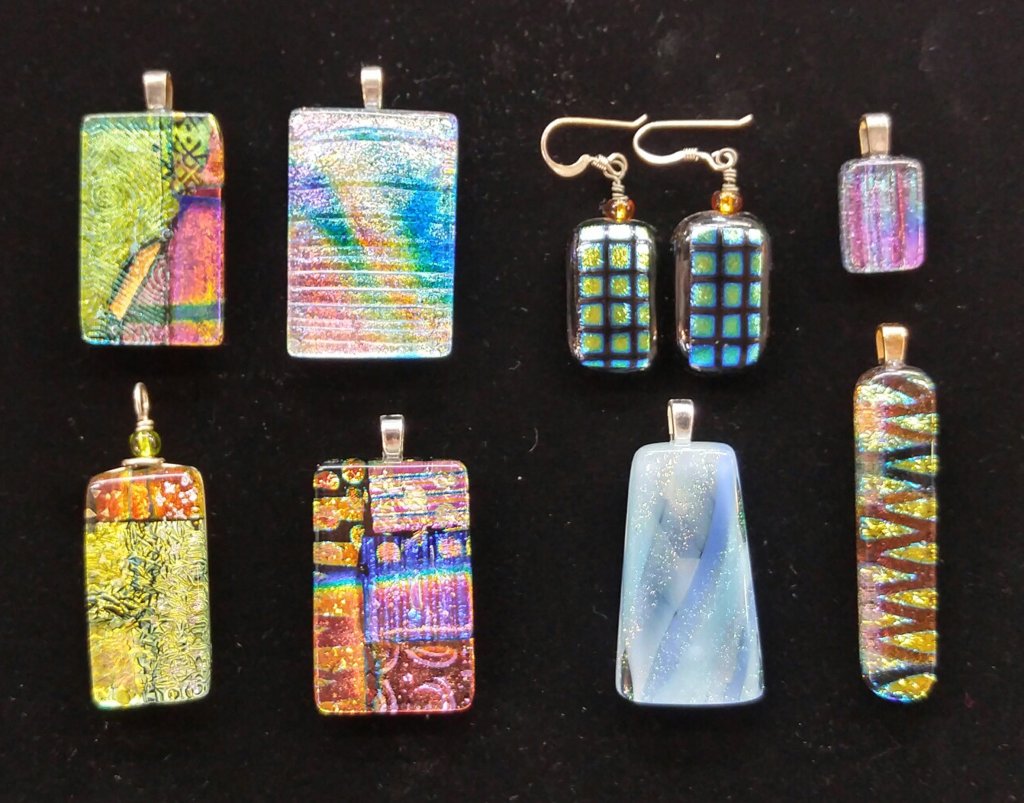 Stay tuned for more class additions as we progress into the fall!

Looking for a particular workshop? Let us know; we add classes based on interest.
Don't forget, private lessons are always an option!
Check out our archives page for a list of courses that were cancelled or rescheduled due to the COVID pandemic, or ones that we may not currently have on our calendar.