CHECK OUT THE LATEST PRODUCTS, SHOP HAPPENINGS, AND OTHER FUN STUFF HERE ON OUR NEWS PAGE!

Wednesday & Thursday*, 10-6
Friday, Saturday, & Sunday, 10-5
* Please note we are often open late on Thursday nights for class; contact the store to check our schedule if you would like to stop by after 6:00 to shop or visit!
Fresh off the truck and ready for all your glass-making needs, all your favorites, including new releases, are back in the shop! Tons (literally) of sheet glass, accessory glass, supplies, and more. Come in and grab yours today!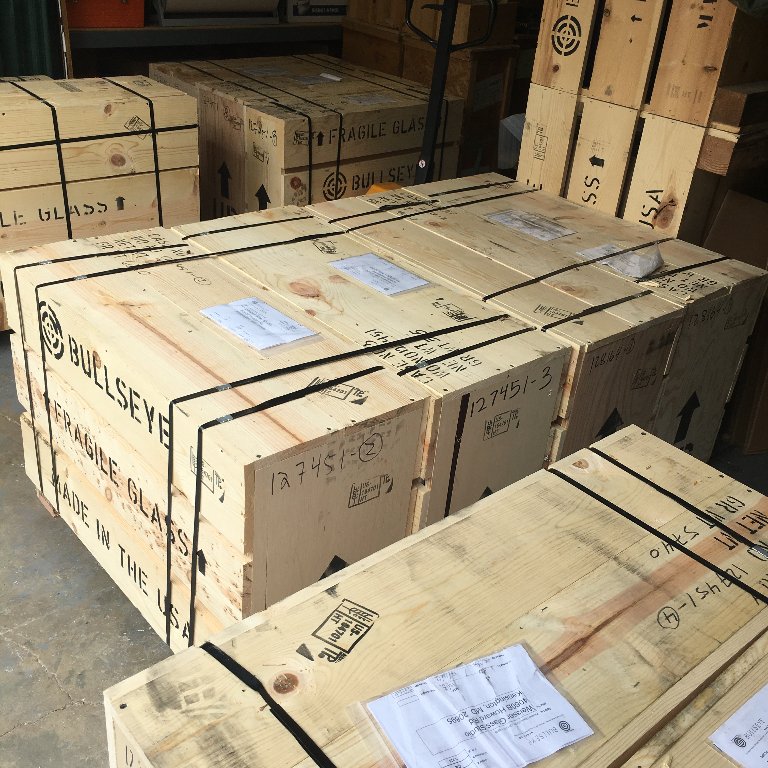 FRENCH VANILLA CONFETTI IS
BACK
Back in stock, the hot new accessory glass from Bullseye! Paper-thin shards of compatible glass with French Vanilla's amazing reactive potential can be used to create effects from subtle to dramatic. Layer on the surface to create texture and interest, or use with other colors with reactive potential. The possibilities are endless!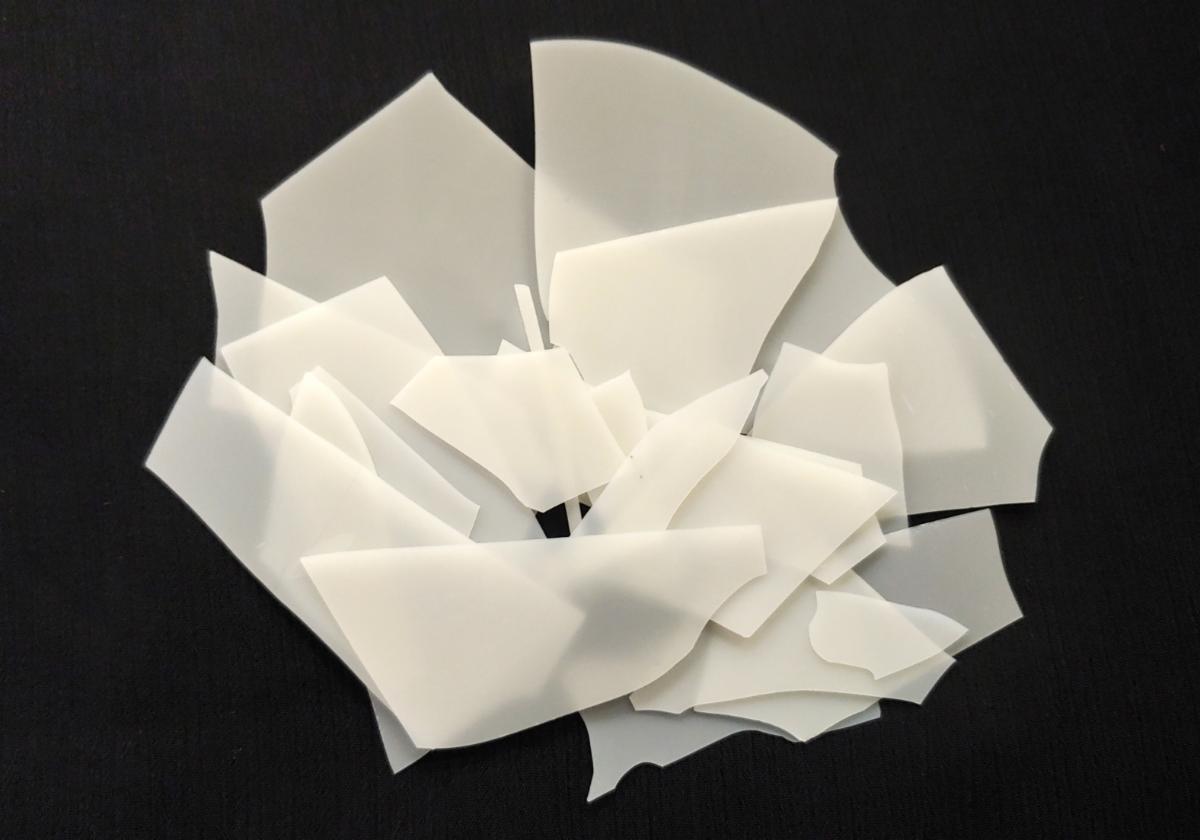 0137 French Vanilla Opal Confetti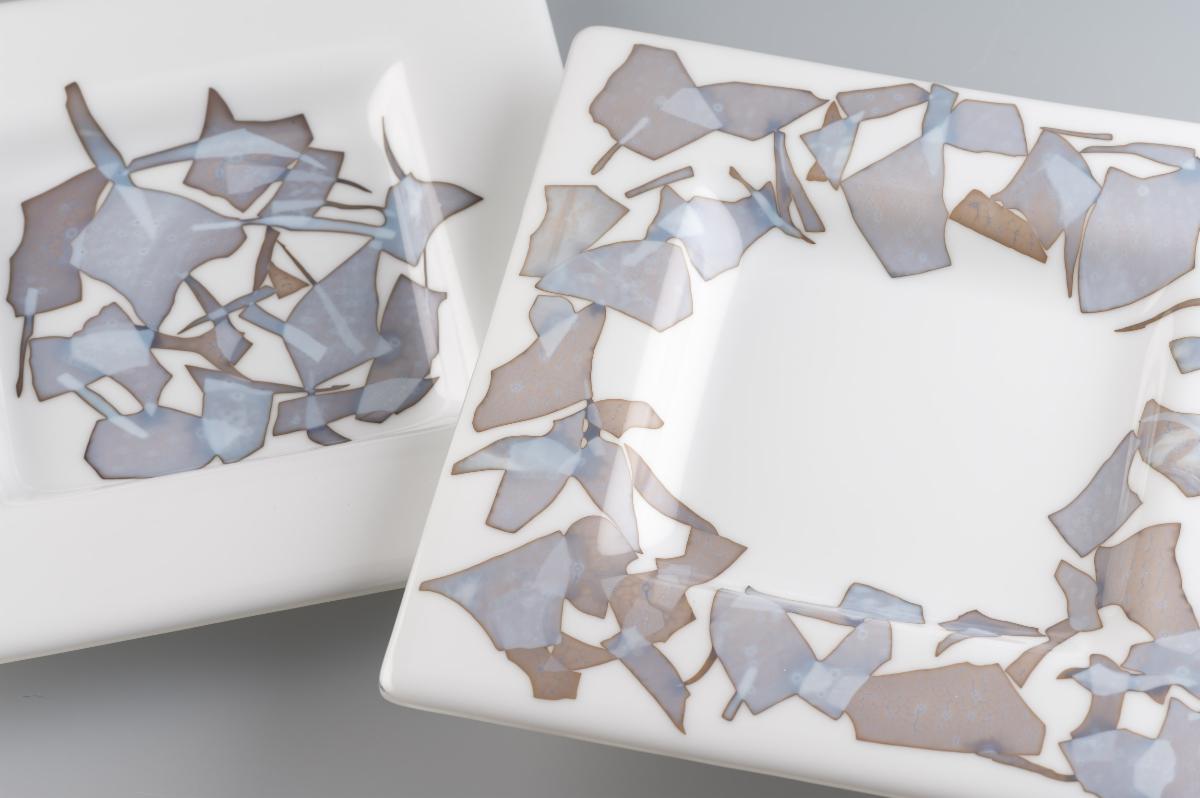 0137 Confetti on top of 0313 Dense White
VINTAGE TEXTURED PLATE MOLD
The latest addition to our extensive line of flat textured shelves, add interest and design easily to your fused work with this elegant pattern. Reminiscent of vintage pressed glass, this mold will give a distinct cut-glass look to kilnformed pieces as simply as laying glass on top and firing!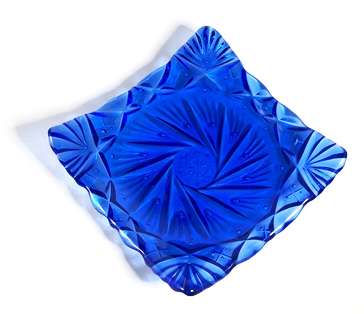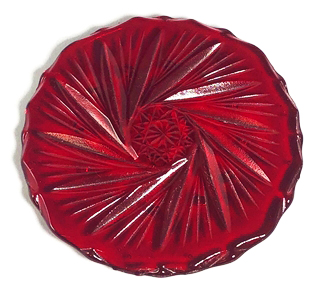 COLOUR DE VERRE BOWL SLUMPING MOLD
Our new favorite shape for Batiky Bowls! A perfect basic bowl shape, this mold can be used for pieces 7-10" in diameter; great for many different applications. The "classic" bowl or dish!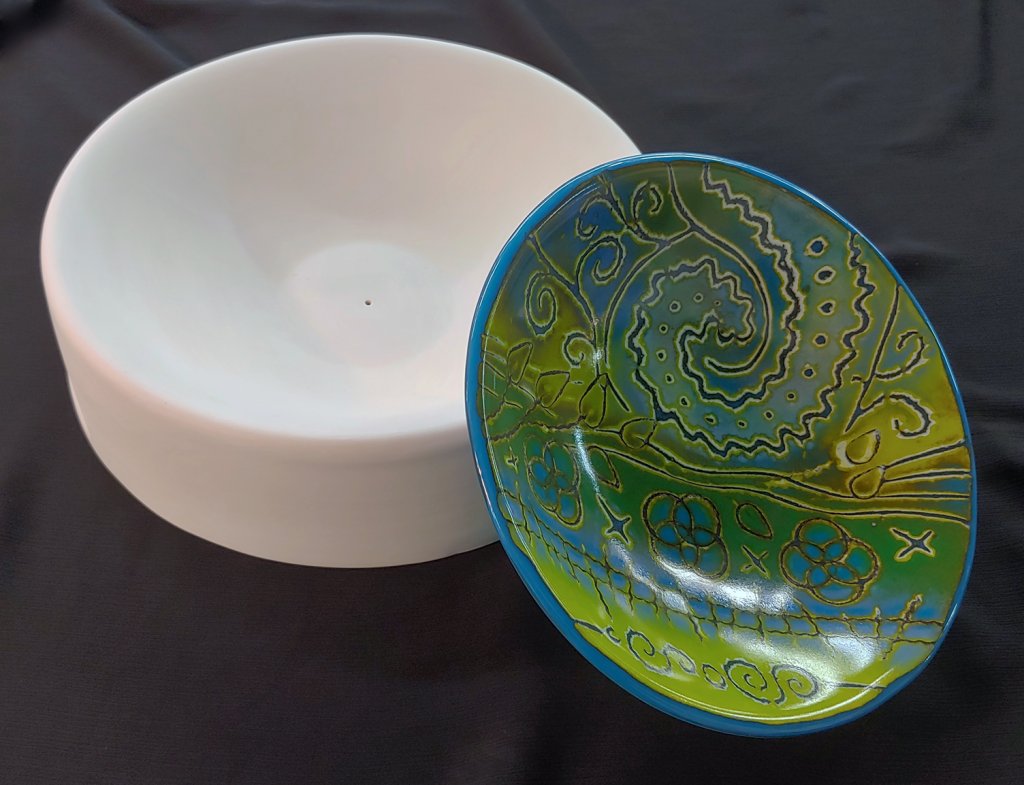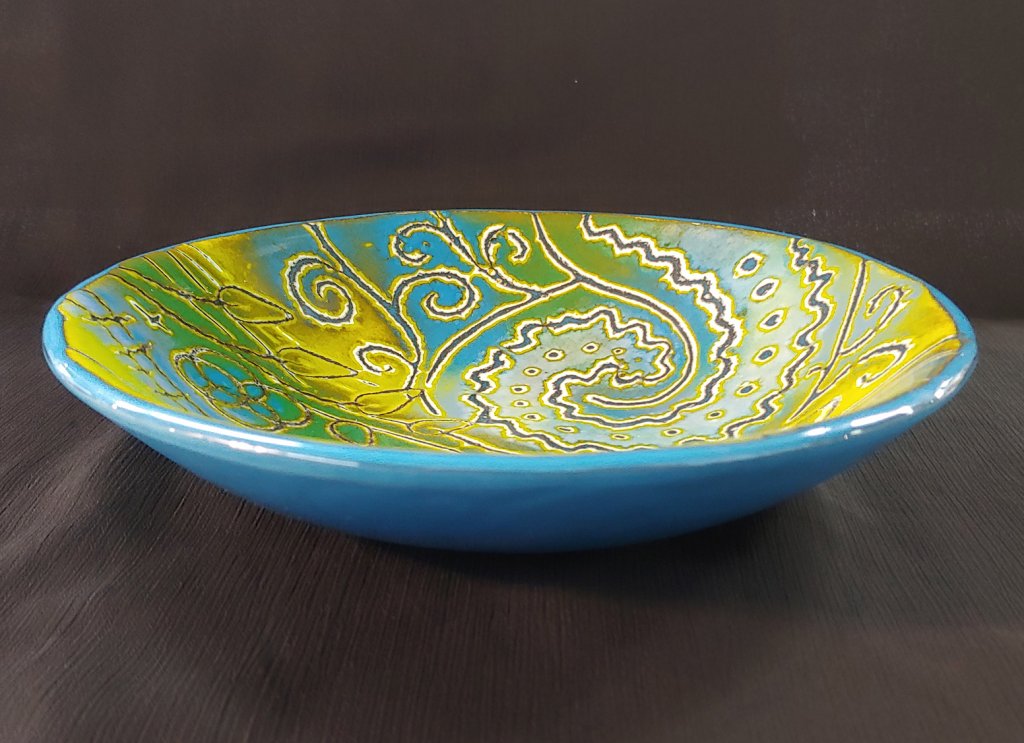 Sturdy, stainless steel display plates with built-in cleats make an elegant display for your favorite flat glass pieces! New sizes include 8"x12", 5"x20", and 6"x12", available in both Swirled and plain surface finish. Mount a smaller piece to create a dramatic metal border, or mount a larger piece for a sturdy hidden hanging cleat.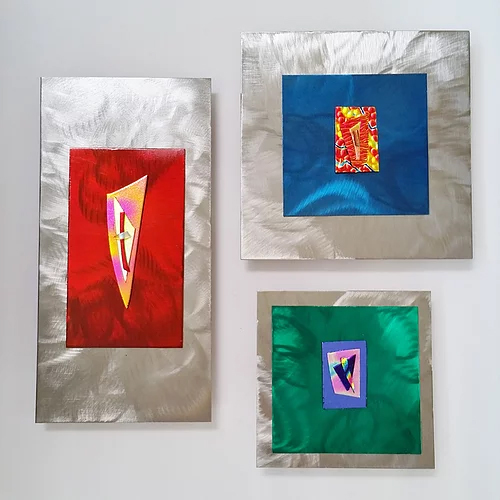 BACK IN STOCK
Just in time for your holiday projects, we have fresh batches of both dichroic frit flakes and Bullseye's clear iridized frit! Add a little pizazz to your projects with these glittery favorites!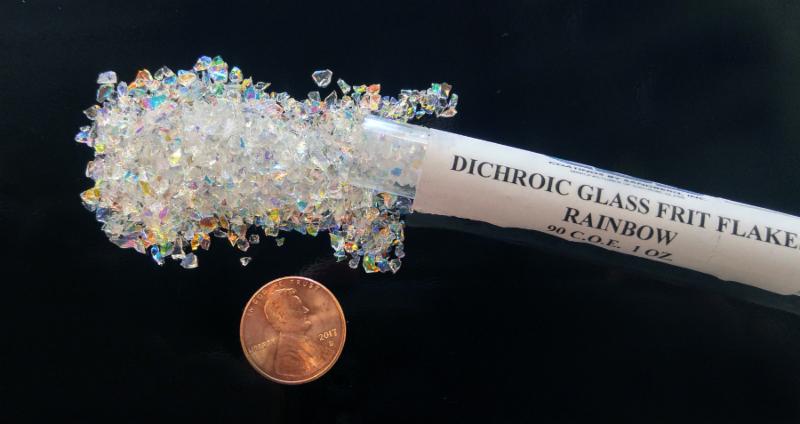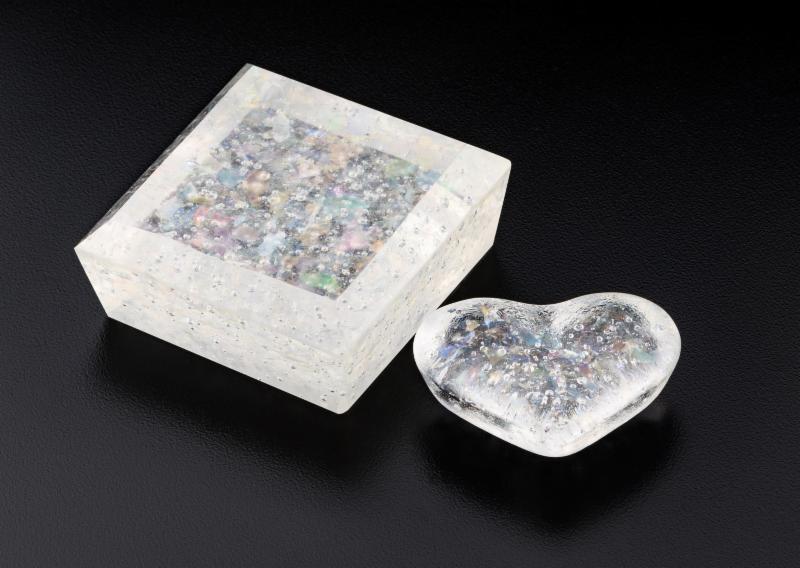 Clear Iridized Bullseye Frit
One of our new favorite glasses! Bullseye's new Copper Blue & White Streaky, a rich mix of deep peacock turquoise and stark white. Tested compatible, but also fantastic for stained glass and mosaics!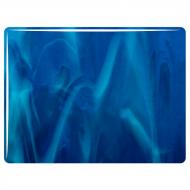 One of our studio favorites, and a safety staple, VOGMasks are reusable and washable. Use them in place of a standard paper dust mask for particulates to stay safe comfortably and fashionably! Available in four sizes and many different patterns and colors!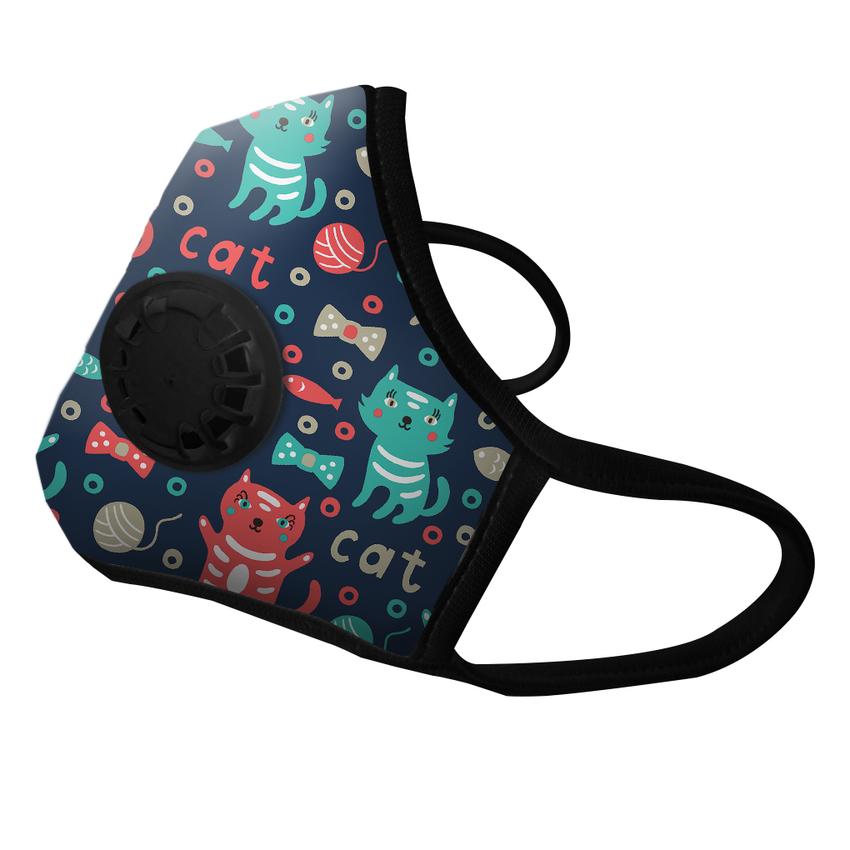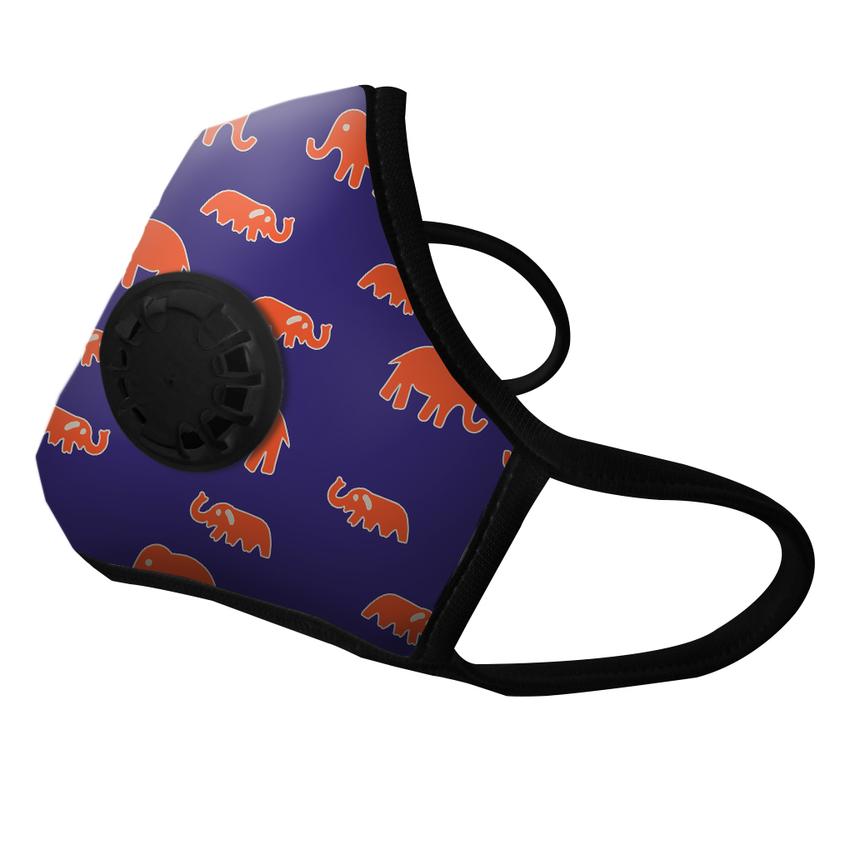 We just received our latest delivery full of Bullseye goodness! Lots of your favorite stuff is back in, plus some new stuff as well.
JUST IN- new 0221 Citronelle Frit,

in a variety of grits!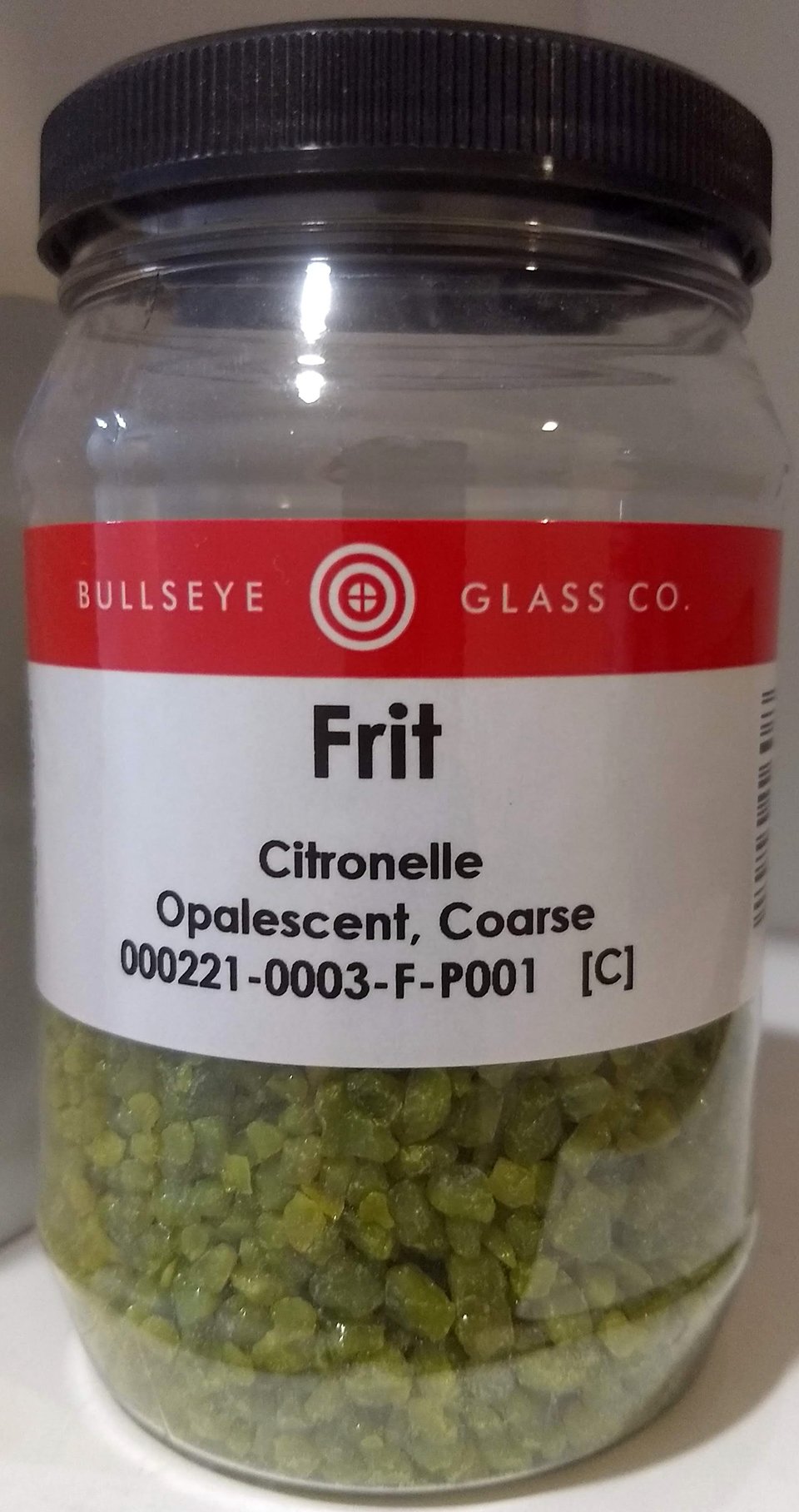 CLEAR FRENCH CLEATS FOR HANGING YOUR GLASS
All the stability and strength of a traditional French cleat, in a CLEAR format! The cleat has long been a staple of glass display: it ensures that your piece will not wobble or swivel on the wall. Simply glue one half of the cleat and the provided spacer to your glass piece, the other half screws into the wall. The clear plexiglass construction ensures minimal visibility on the back of translucent or transparent pieces. Available in a number of different sizes.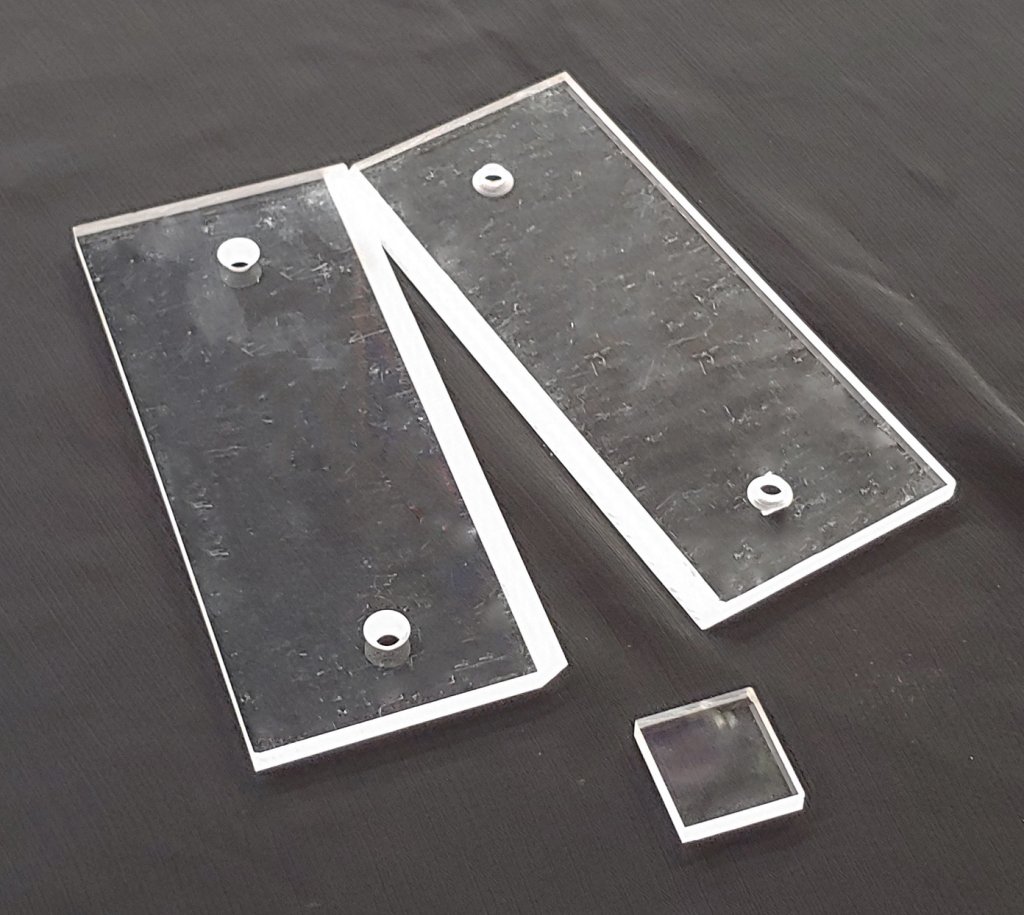 One half of the cleat is glued to your glass, along with the spacer so your piece doesn't slant, and the other half is screwed into the wall for a secure and elegant display!
Perfect for lining dams without the fuss of cutting strips off a sheet! This 1/8" thick, 1" tall ceramic paper comes on a 66 foot roll, making it super fast and easy to cut. Just cut off what you need, no waste! Perfect for stainless steel and ceramic dams.
FUSED GLASS CABOCHONS-
DICHROIC AND MORE

Pre-made for your convenience! Use in mosaic, or simply glue on some jewelry bails for quick holiday gifts. Check them out!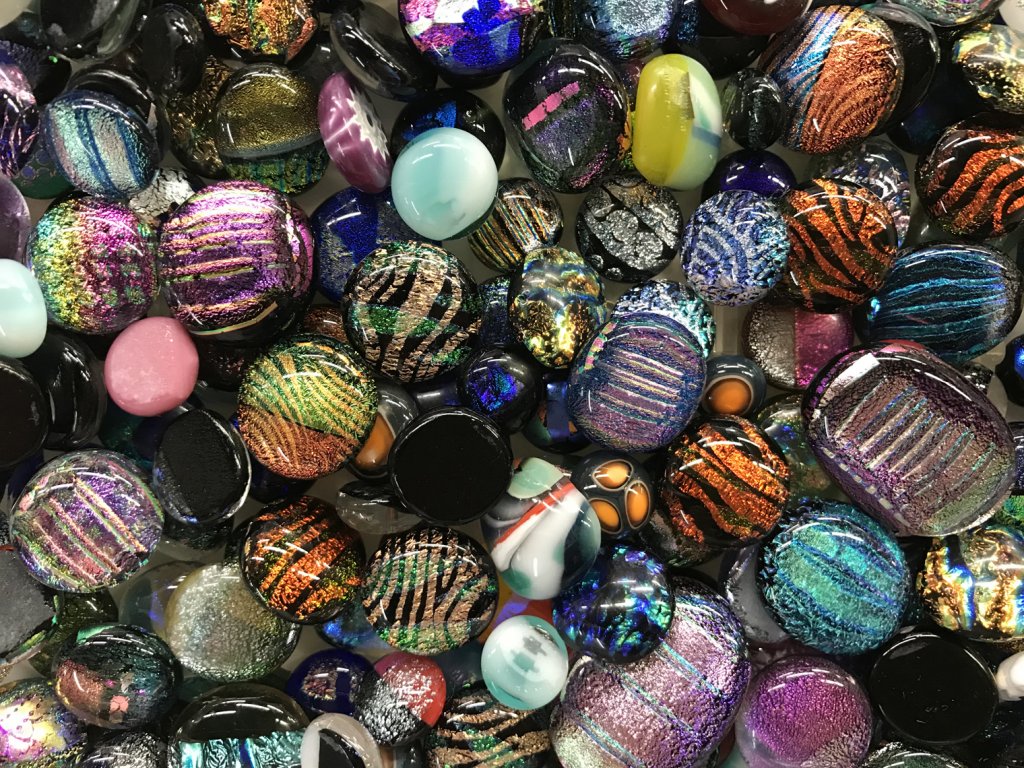 They make great little holiday ornaments, pendants, and charms; two new designs sure to be crowd pleasers! Simply fill with frit or scrap glass and fire away. Small enough to fit a few in a firing or pop into those empty spots in the kiln with larger pieces!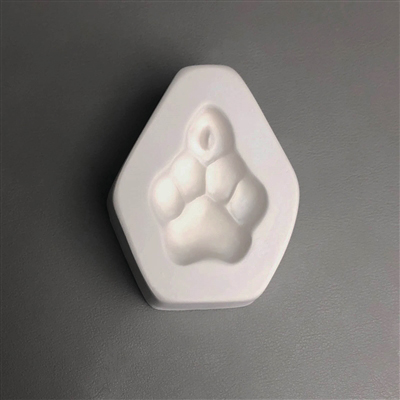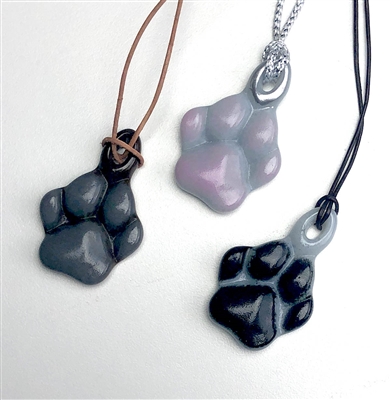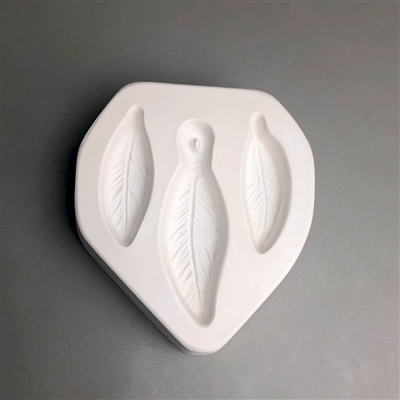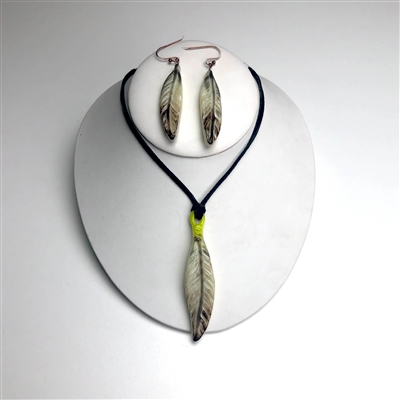 VITROGRAPH STRINGER RESTOCK - LOTS OF NEW COLORS!
We've been very busy making loads of vitro stringer just in time for your holiday projects. A huge selection of handmade vitrograph stringer to choose from. Be sure to check out some of our new colors like Gold Purple, Dark Cobalt Blue, Pink Mix and lots of French Vanilla and other reactive choices.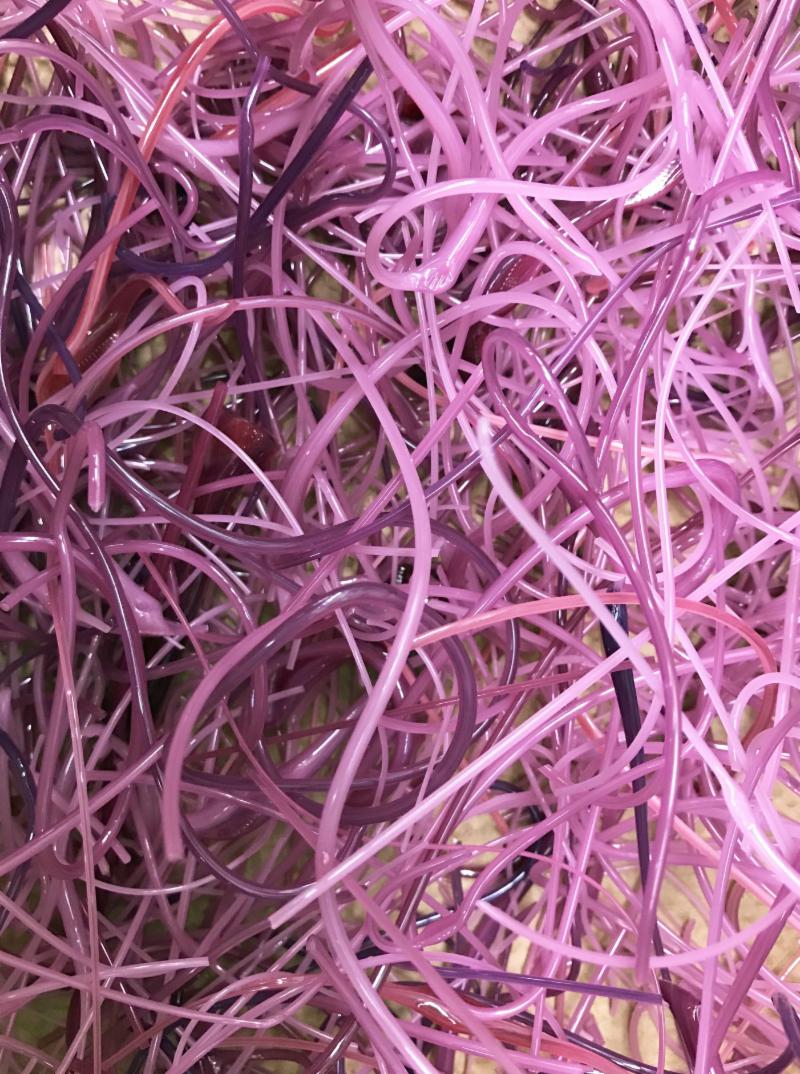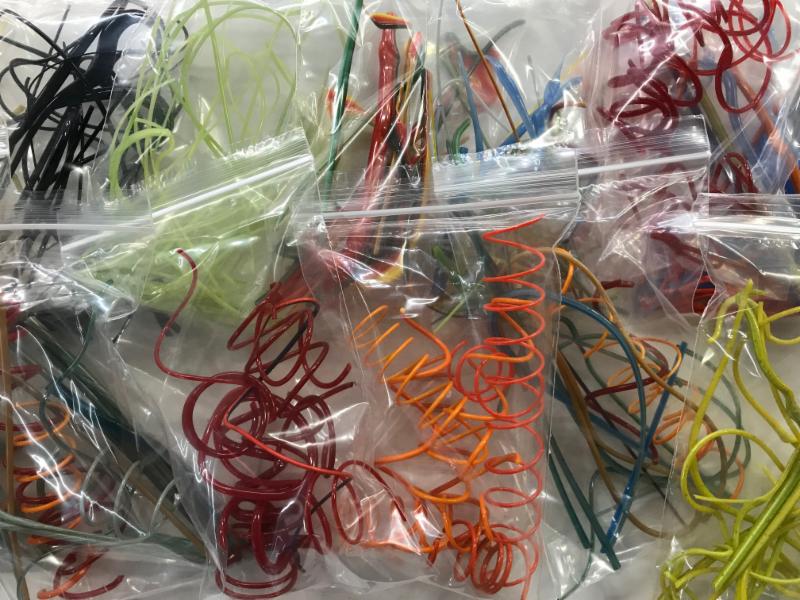 Just in time for the holidays, two new dish molds sure to be classics. Use for individual pieces, or together to create great handmade glass dish sets; they're perfect for sushi plates with matching sauce dishes!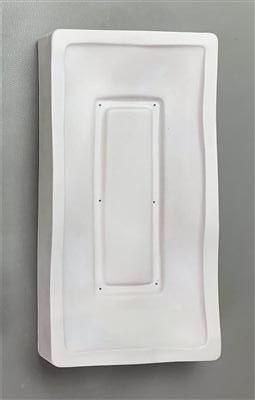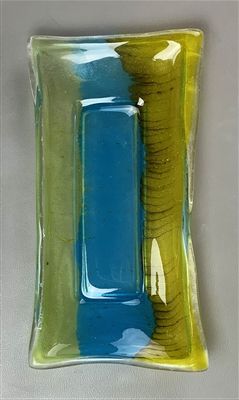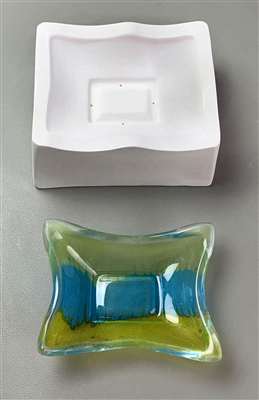 BIG MURRINE & TWISTY CANE RESTOCK
Huge variety of 90 COE twisties and murrine back in stock for all your fusing projects. Great holiday styles available too; get prepped for all your seasonal projects!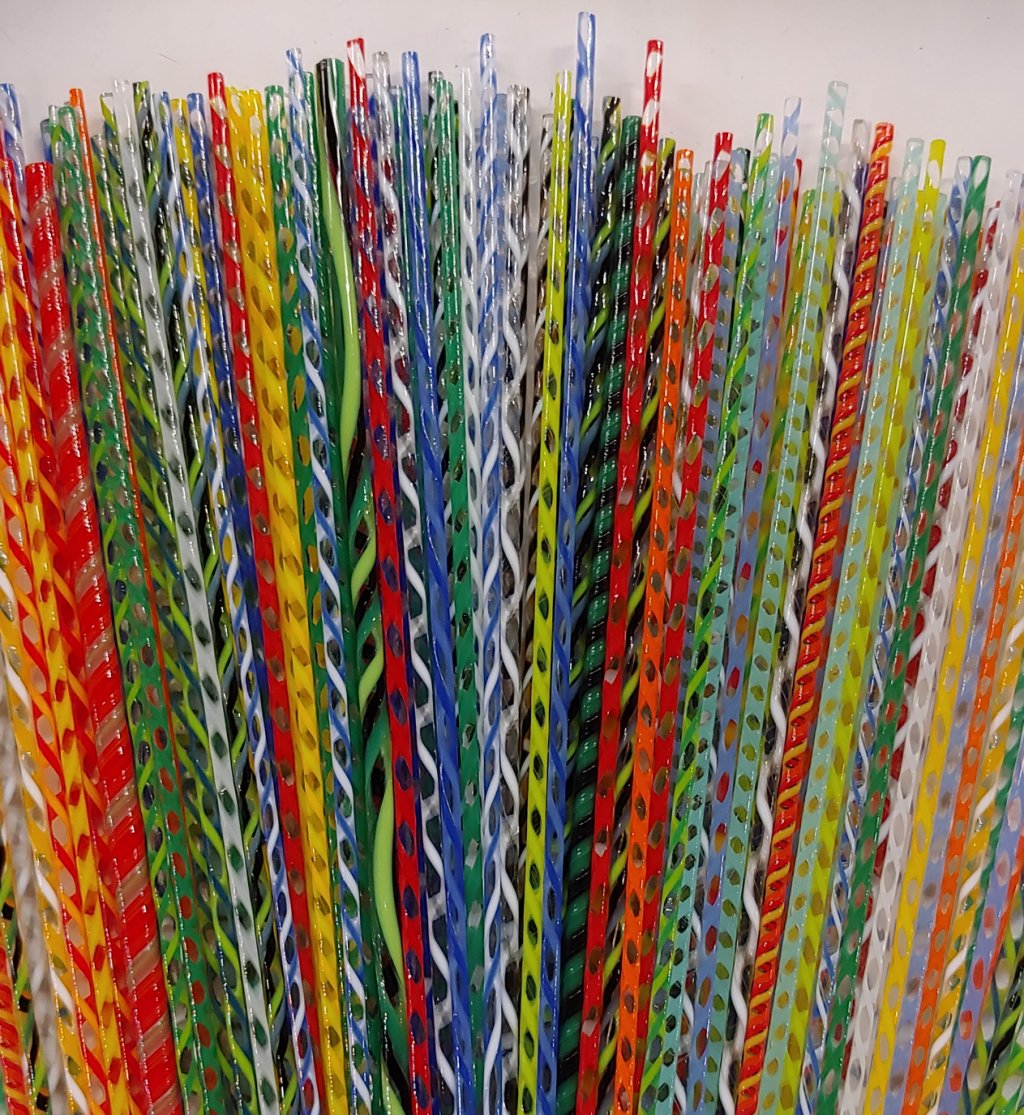 WEISSER GLASS STUDIO FEATURED IN

BETHESDA MAGAZINE!
Check out the November/December 2019 issue of
Bethesda Magazine
for a feature on our workshops here at the WGS!
We had the pleasure of welcoming columnist Stephanie Siegel Burke and photographer Liz Lynch at one of our recent Batiky Bowls workshops, and are very excited to be featured in this popular local magazine!
To see more about the workshops featured, as well as other current classes, be sure to check our Classes page!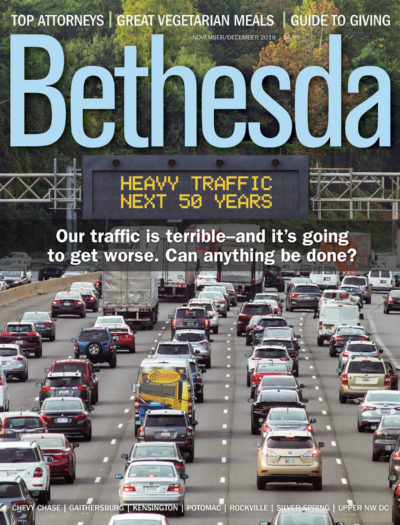 Add a little bit of glitter to your fused glass with these beautiful and easy to use water-slide decals! These gold lustre decals go on looking brown, but fire to a brilliant 22k gold (the same kind that decorates fine china). Available in a variety of designs, multiple decals per pack. Perfect for dressing up gifts and ornaments!
Assorted gold decals shown fired on black glass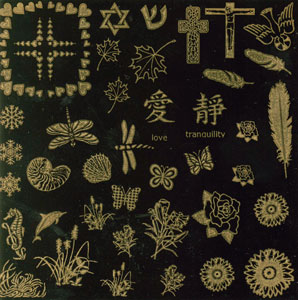 BIG restock plus NEW COLORS of these great food-safe, easy-to-use paints! Wide mouth jars make the paint easier to work with for all kinds of projects. They have a smooth, fluid consistency and are perfect for pouring, as well as numerous other techniques!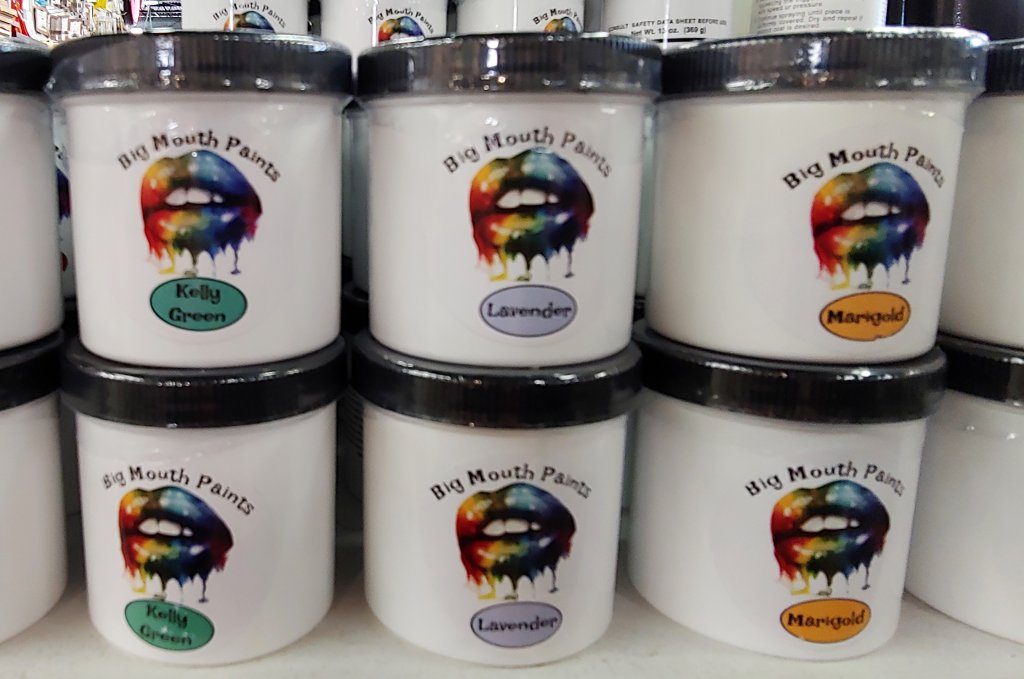 DICHRO FRIT & FRIT FLAKES
Glittery goodies all ready to go into your latest fused glass creations! NEW COLORS also available. All 90 COE, they can be used to add pizazz to everything from fused glass jewelry to blown Glaskolben ornaments!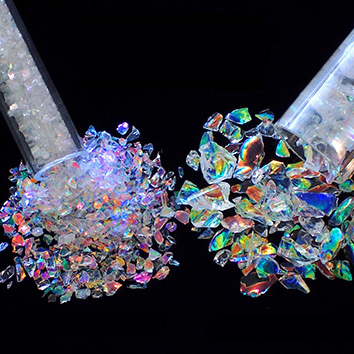 COMING IN THIS WEEK: NEW BULLSEYE SHEET GLASS
New and fresh for your fusing palette, six hot new transparent shades! All are tested compatible and ready for kiln work (they're also great for stained glass!) Pewter Transparent and Copper Blue Transparent available in both 3mm and thin; tints available in 3mm.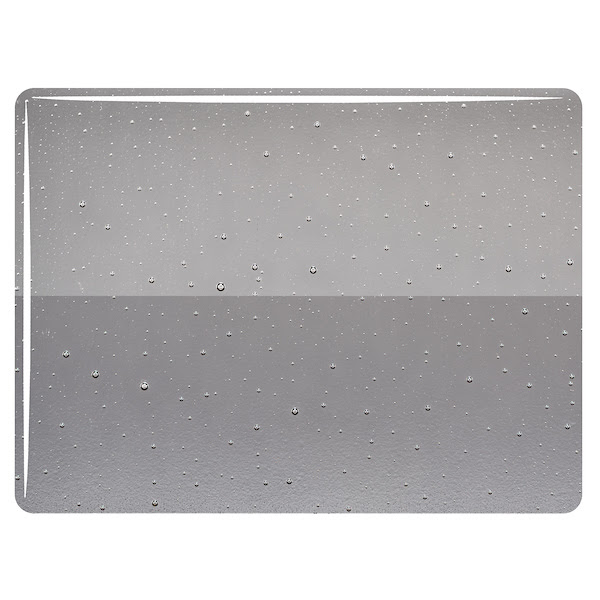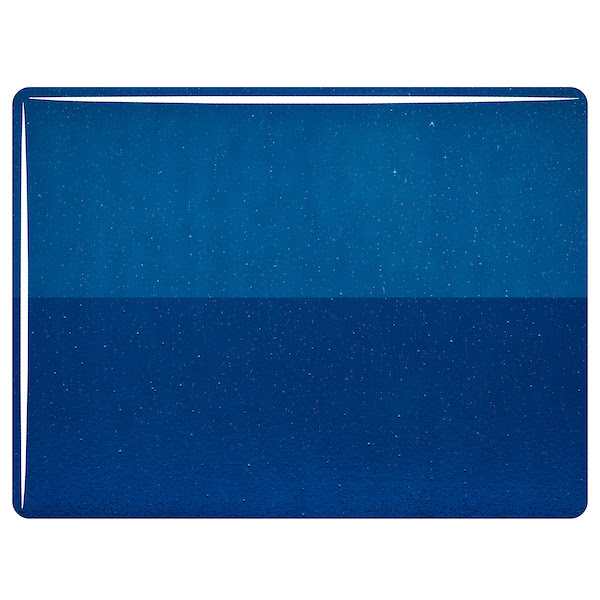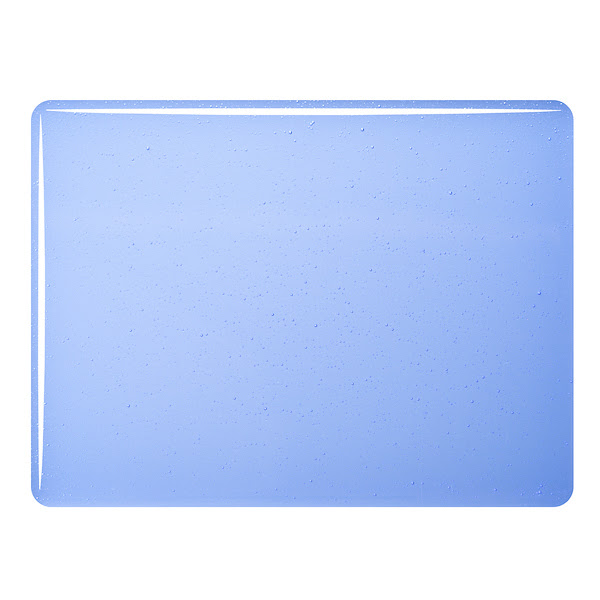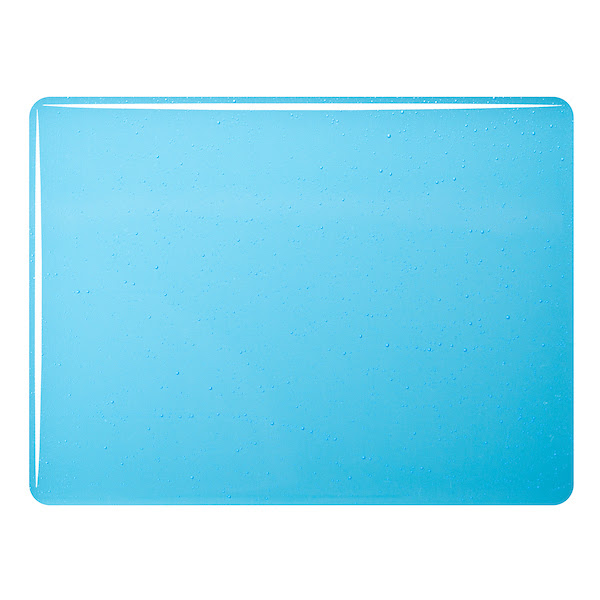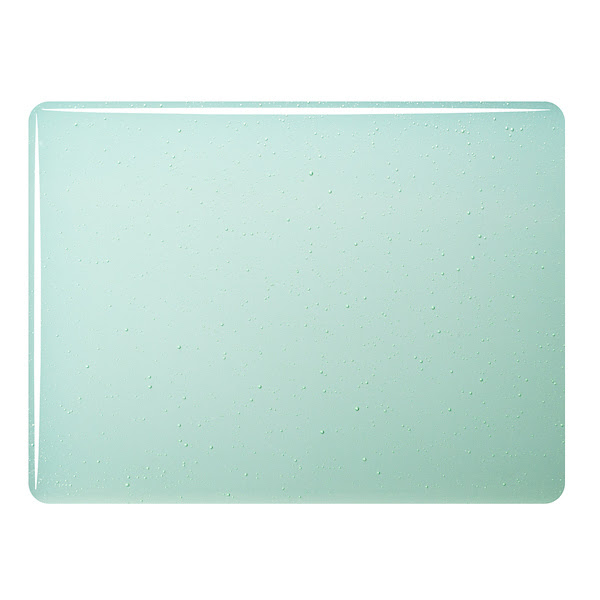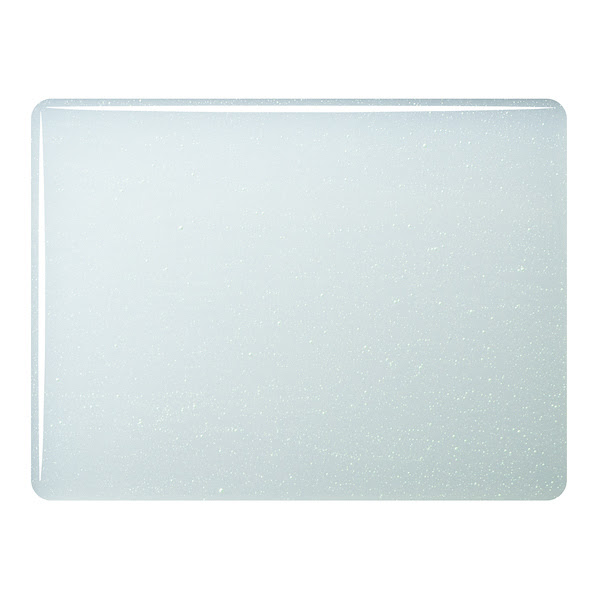 A fast and beautiful way to dress up any stained glass panel with pre-cut and polished beveled glass. Choose from a variety of lovely designs, ready to put right into your next creation. Use on their own or combine with individual stock bevels to create your own custom designs. Clear beveled pieces catch the light and add elegance to foil or lead came projects.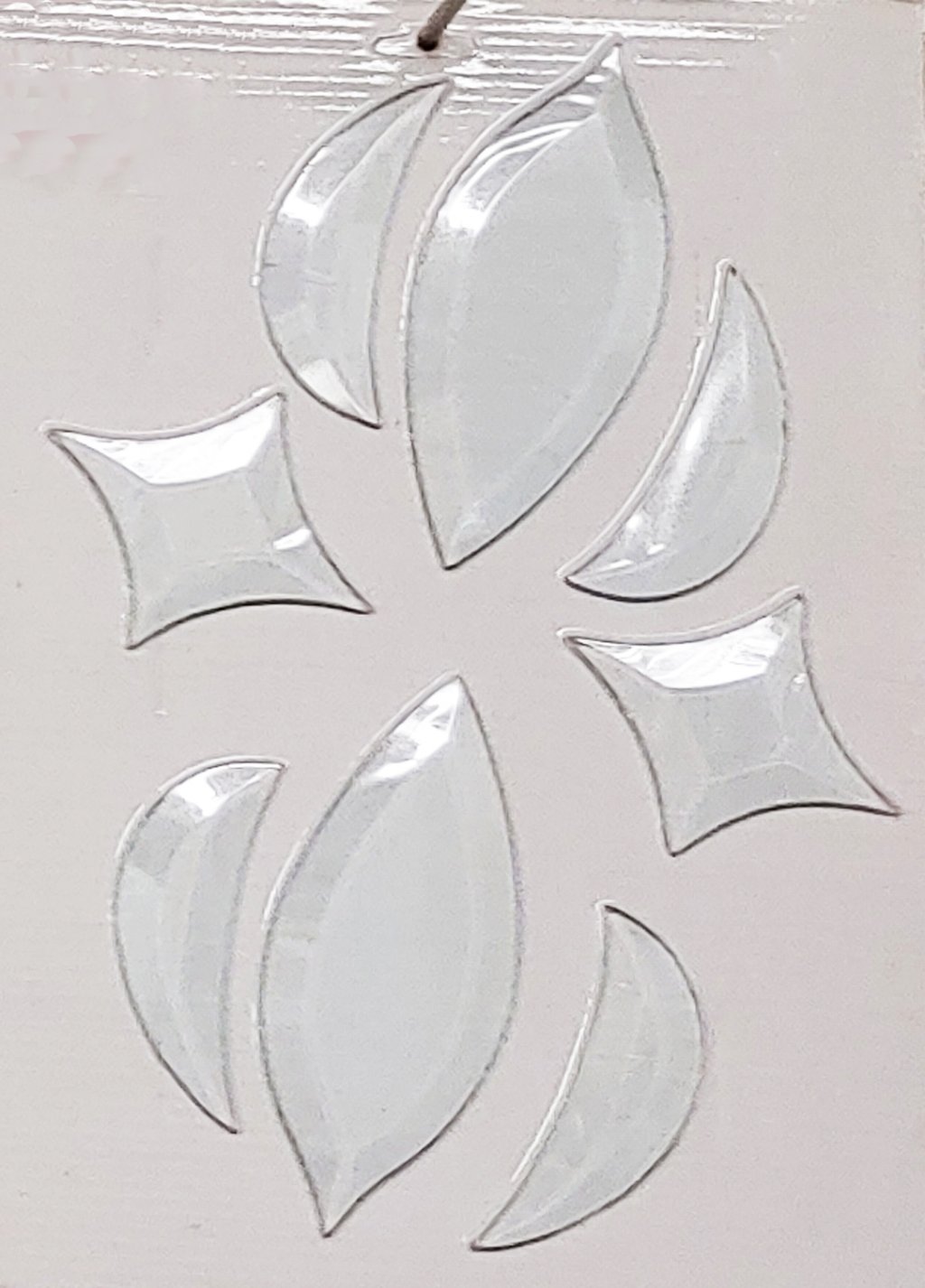 Packaged bevel cluster as it comes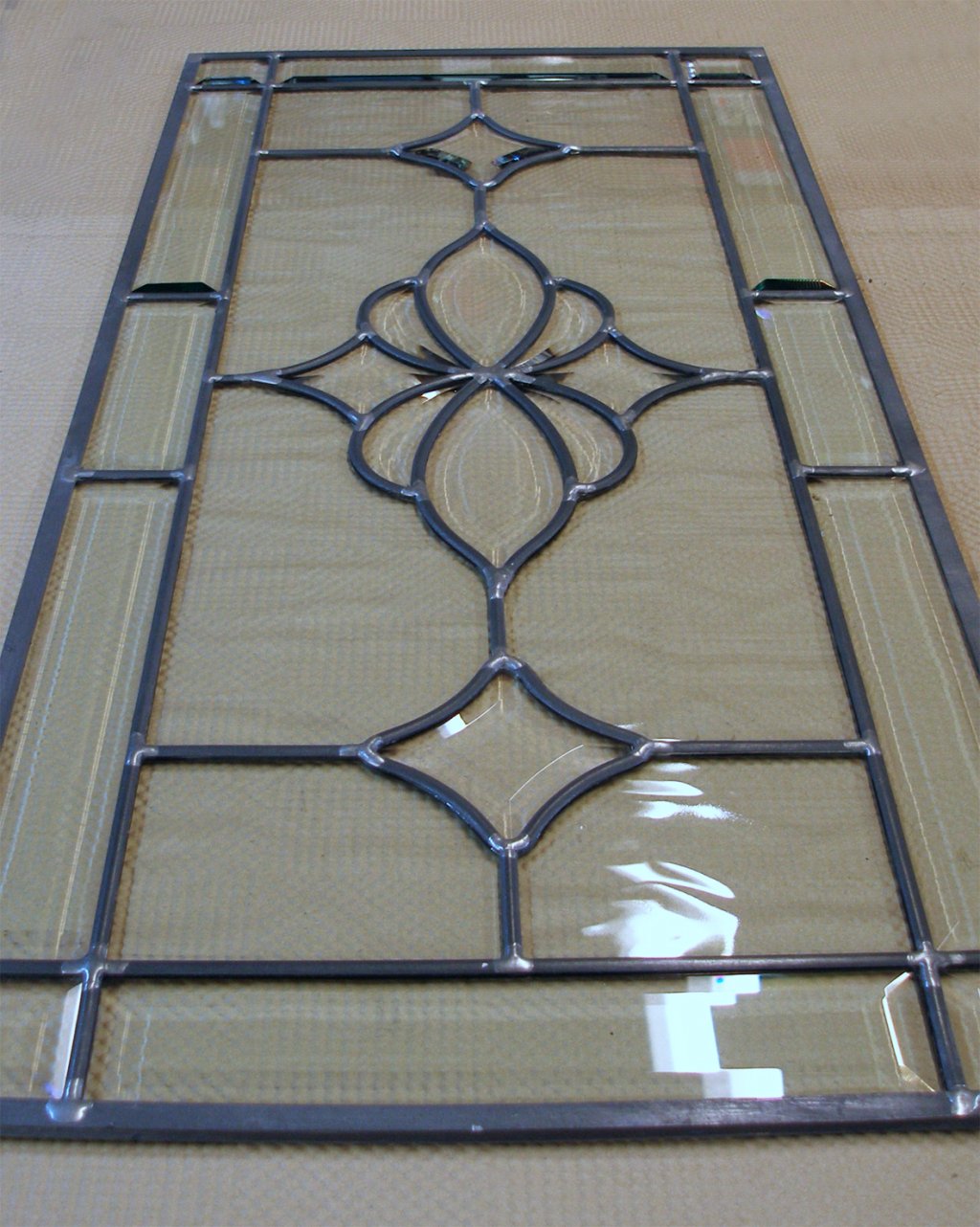 Same bevel cluster used in a lead came panel
NEW AND RESTOCKED STENCILS
Brand new designs as well as old favorites back in stock! Some of the new designs include Gingko Leaves, Sea Creatures, Whimsical Mushrooms, and more. Great for painting, Batiky, sifting, and more!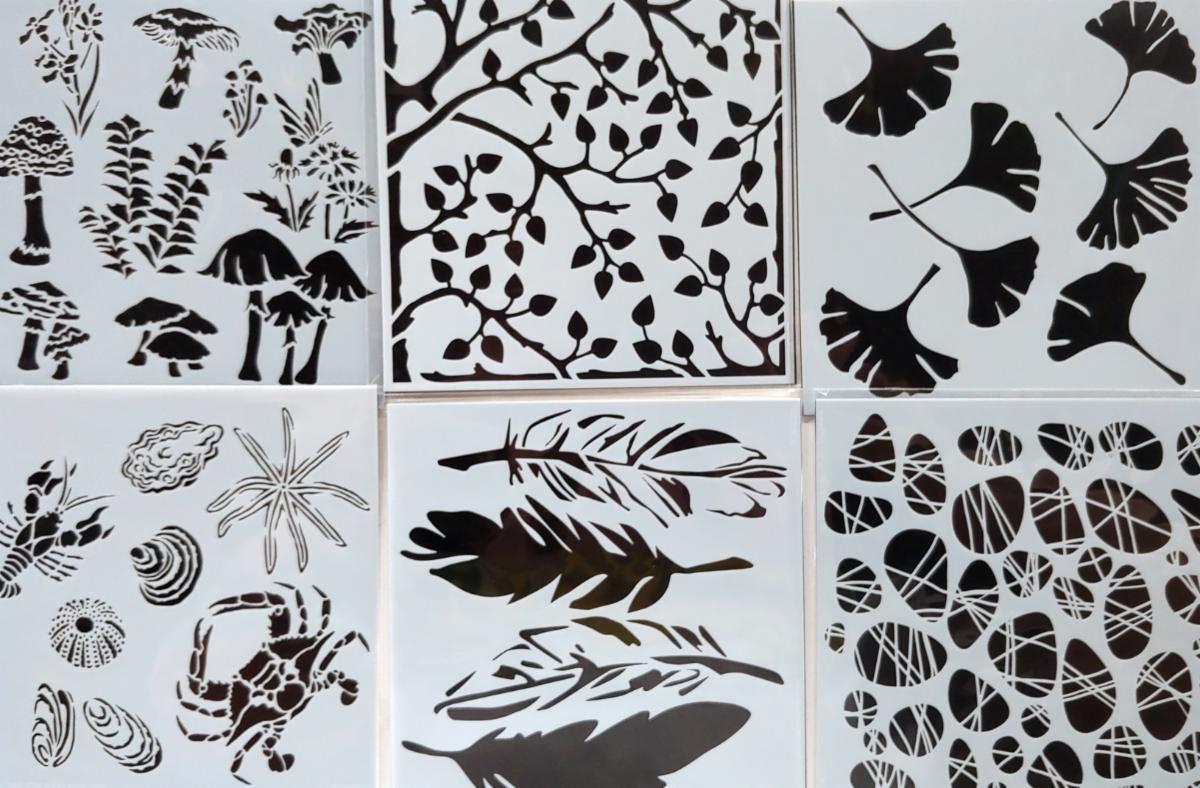 NEW IRIDIZED STAINED GLASS COLORS
Beautiful new Wissmach iridescent opals to spice up your palette; great for stained glass and mosaic!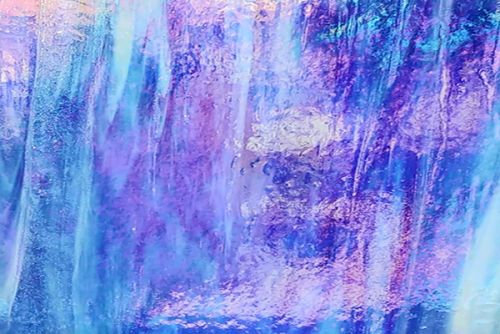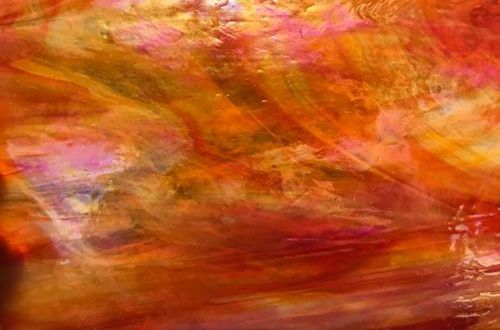 September 18, 2019
NEW HOLIDAY CASTING MOLDS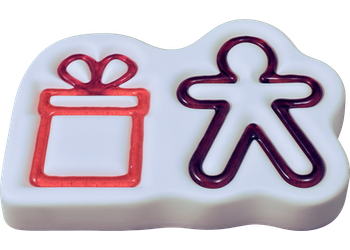 Gingerbread Man & Present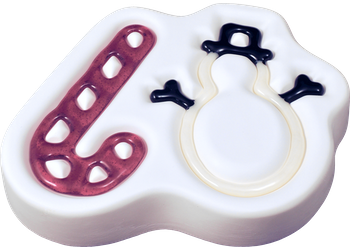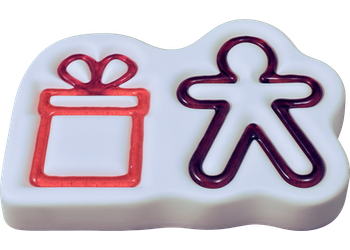 Gingerbread Man & Present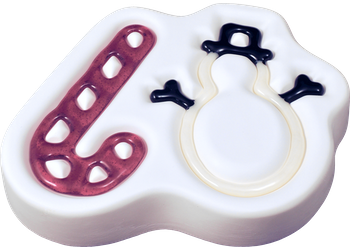 New from Colour de Verre- more of your favorite holiday shapes in reusable casting molds! They make great stocking stuffers, or gifts for teachers and coworkers. Also a fantastic way to use up scrap glass!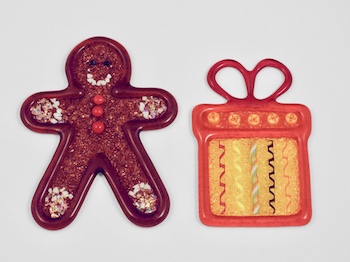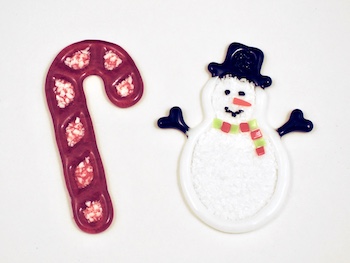 After casting, place your glass "outline" on the kiln shelf, fill with frit, murrini, and other glass embellishments, then tack fuse for a glittery textured ornament!

Liquid Bright Gold

Add a touch of dazzle to your fused glass with pure liquid 22k gold! Finally back in stock after a long hiatus, this is a great way to add elegance quickly and easily to your kiln formed projects. Goes on brown and turns to a brilliant, pure gold when fired.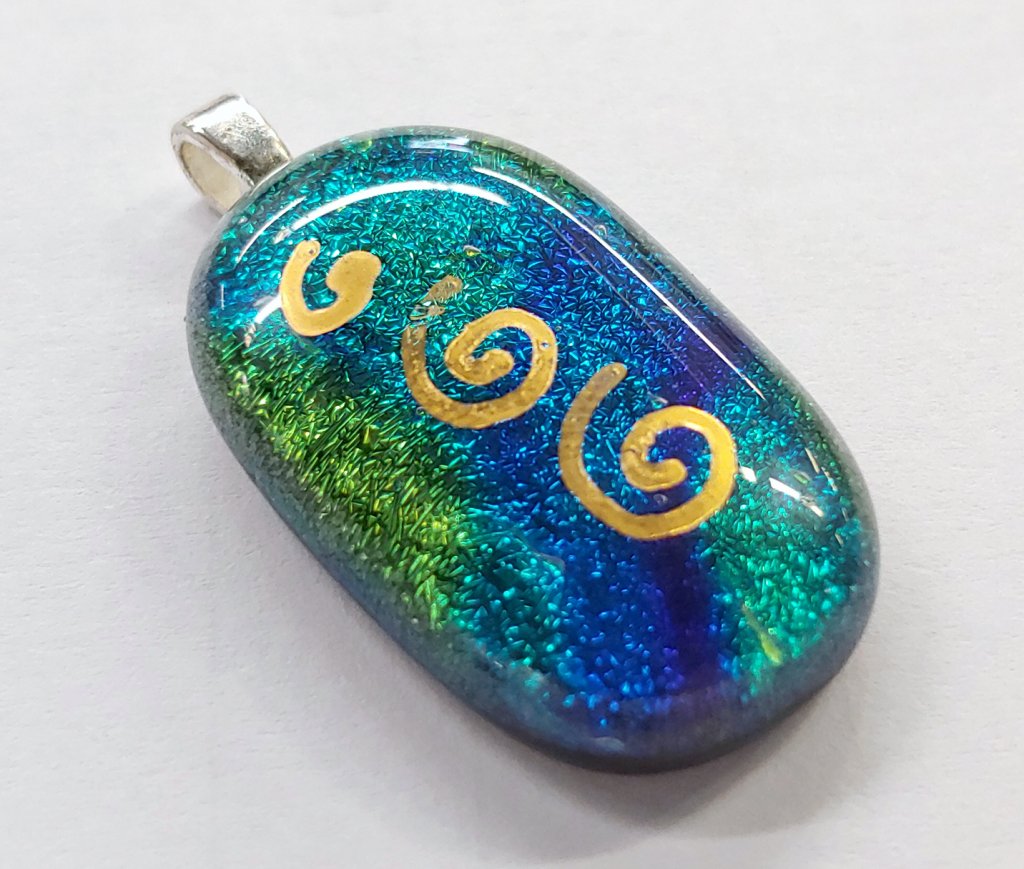 Bullseye's 8725 Lamp Bender Mold

Add a touch of dazzle to your fused glass with pure liquid 22k gold! Finally back in stock after a long hiatus, this is a great way to add elegance quickly and easily to your kiln formed projects. Goes on brown and turns to a brilliant, pure gold when fired.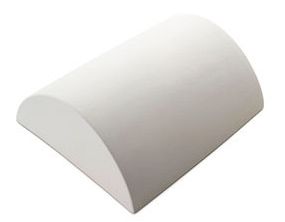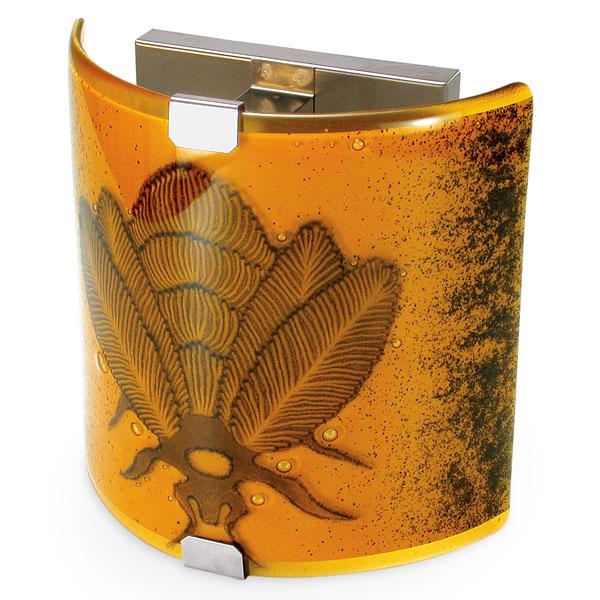 Kilnformed glass slumped on the Lamp Bender mold and installed with Bullseye's sconce lighting hardware (sold separately)
September 11, 2019
HUGE BULLSEYE DELIVERY AND RESTOCK- FUN NEW STUFF!

Fresh from Bullseye and now in-stock. Add them to your palette today!

2146-30: Copper Blue & White Streaky Sheet Glass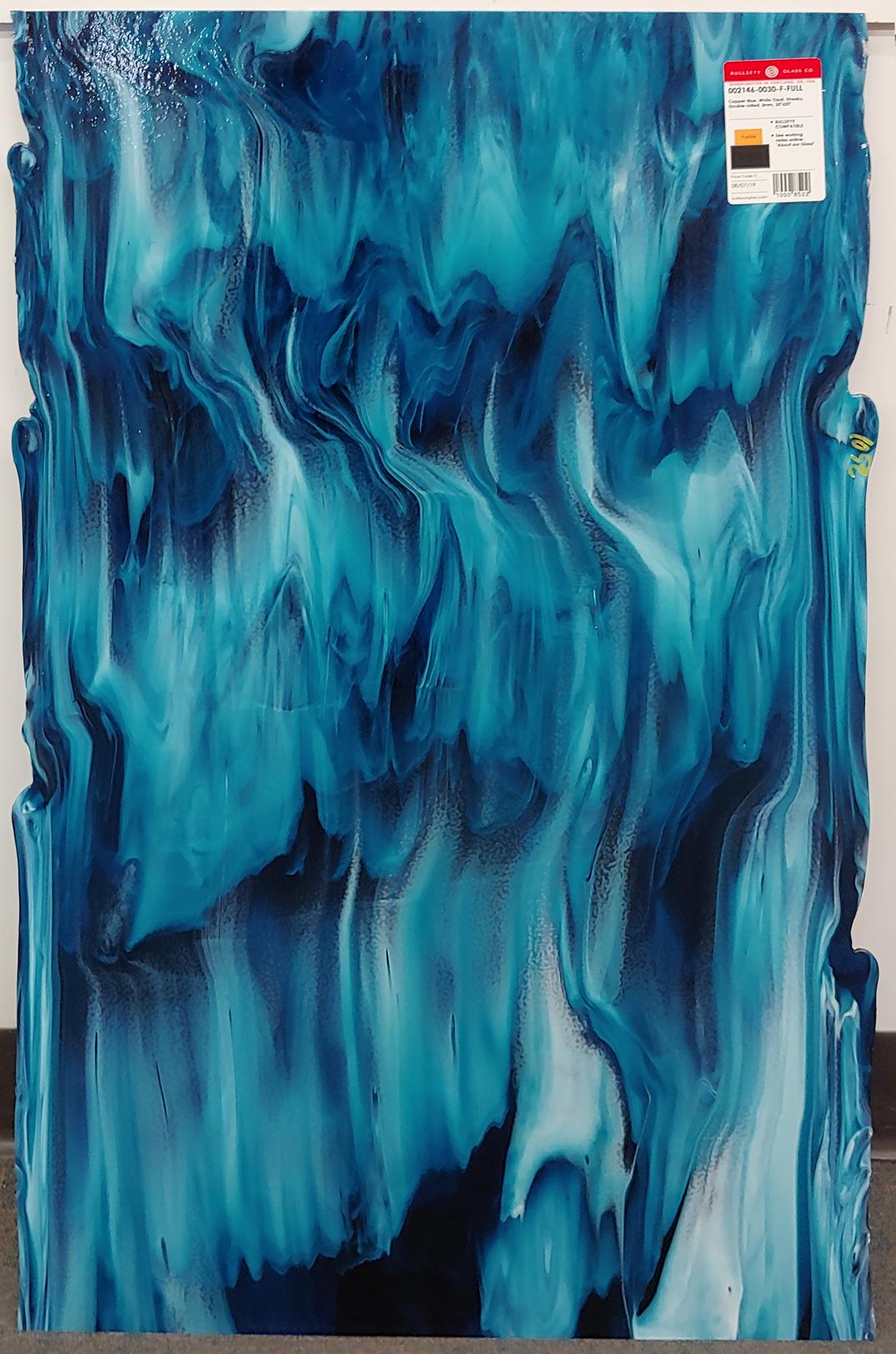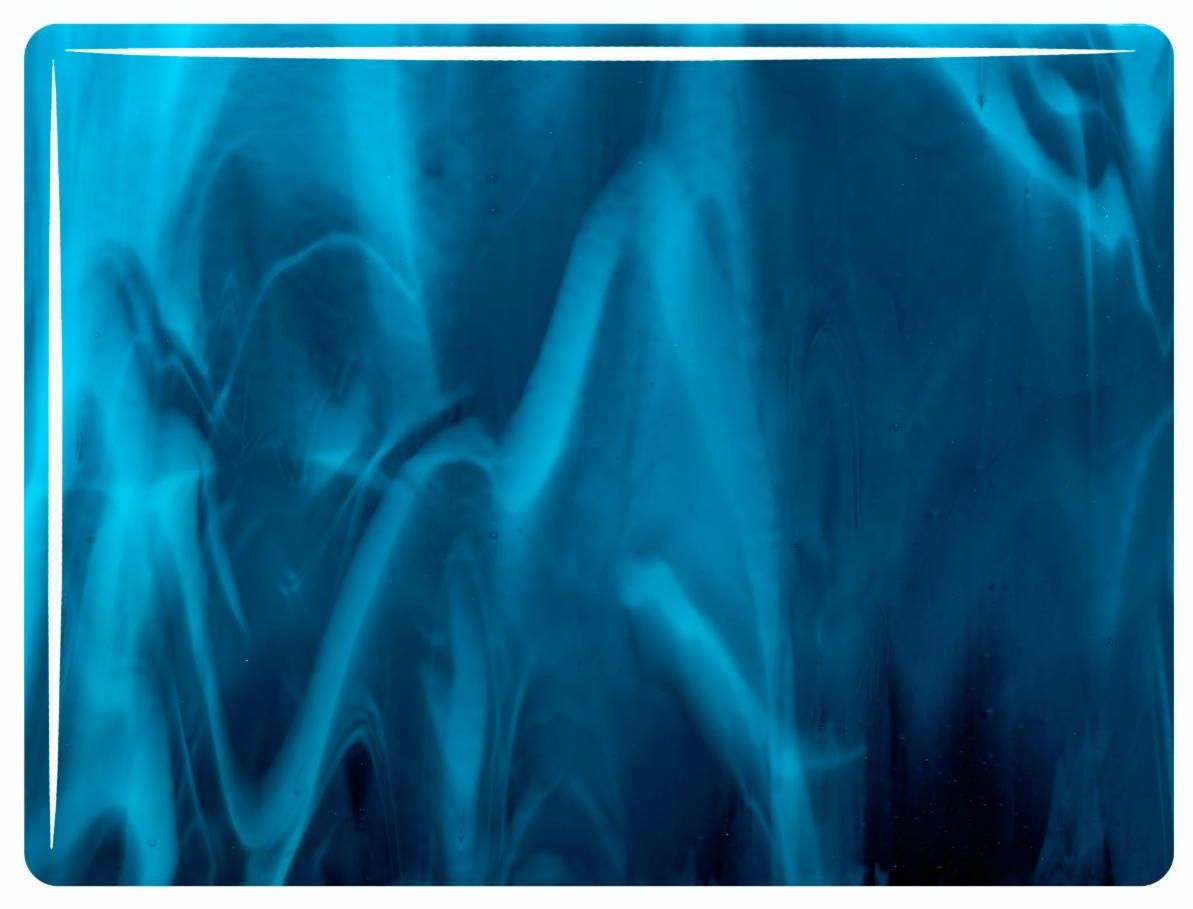 Full-fused sample of 2146-30
The newest addition to Bullseye's streaky line of compatible glass! 2146 Copper Blue & White streaky is a dramatic mix of a deep peacock turquoise and crisp white, creating a unique and beautiful effect. Formerly only available as a special production style due to demand it is now standard! As an added bonus, the new Copper Blue is highly reactive with selenium and sulfur bearing glasses like French Vanilla, and can develop a metallic sheen like Steel Blue Opal in some firing situations. An amazing, rich color for both fusing and stained glass/mosaic applications!

0104 Glacier Blue Opal Frit
Previously only available in sheet glass, now in all grades of frit and powder! Currently available in 1 lb jars.
Fired samples, left to right:
Fine, Medium, Coarse, and Powder


0137 French Vanilla Opal Confetti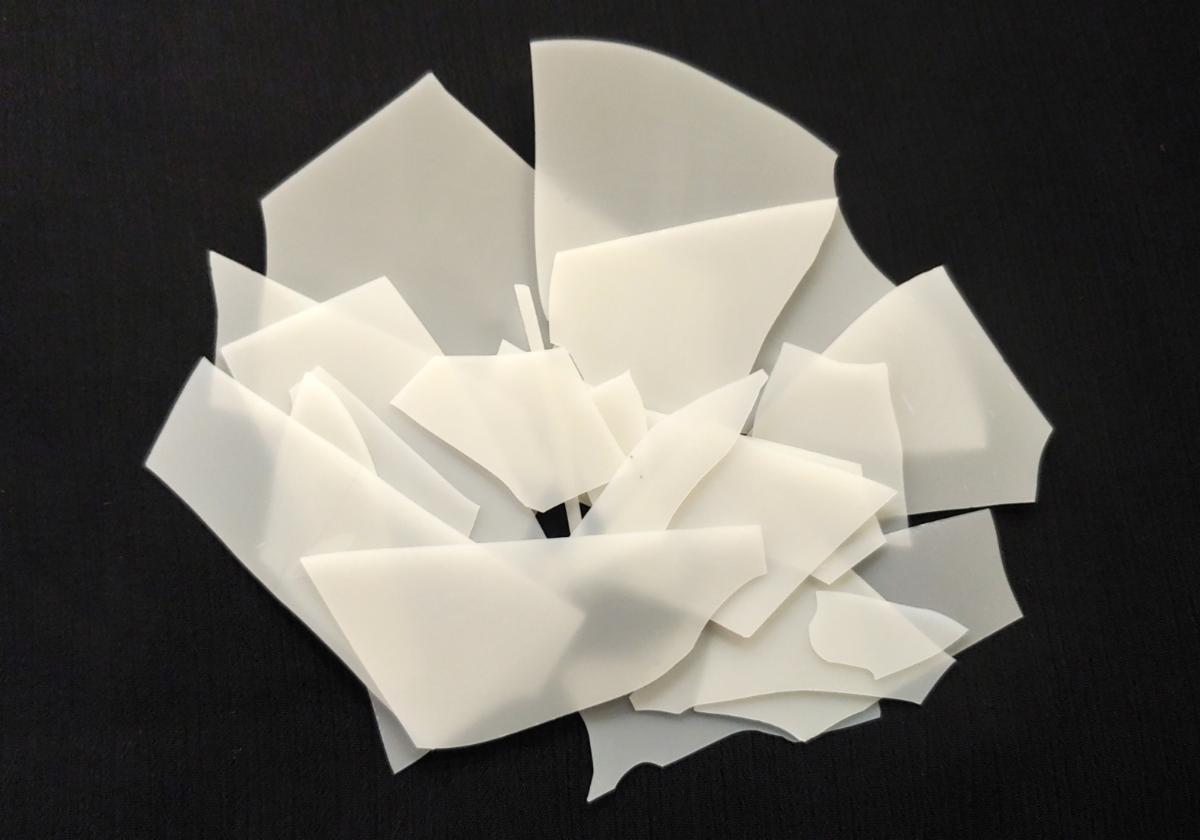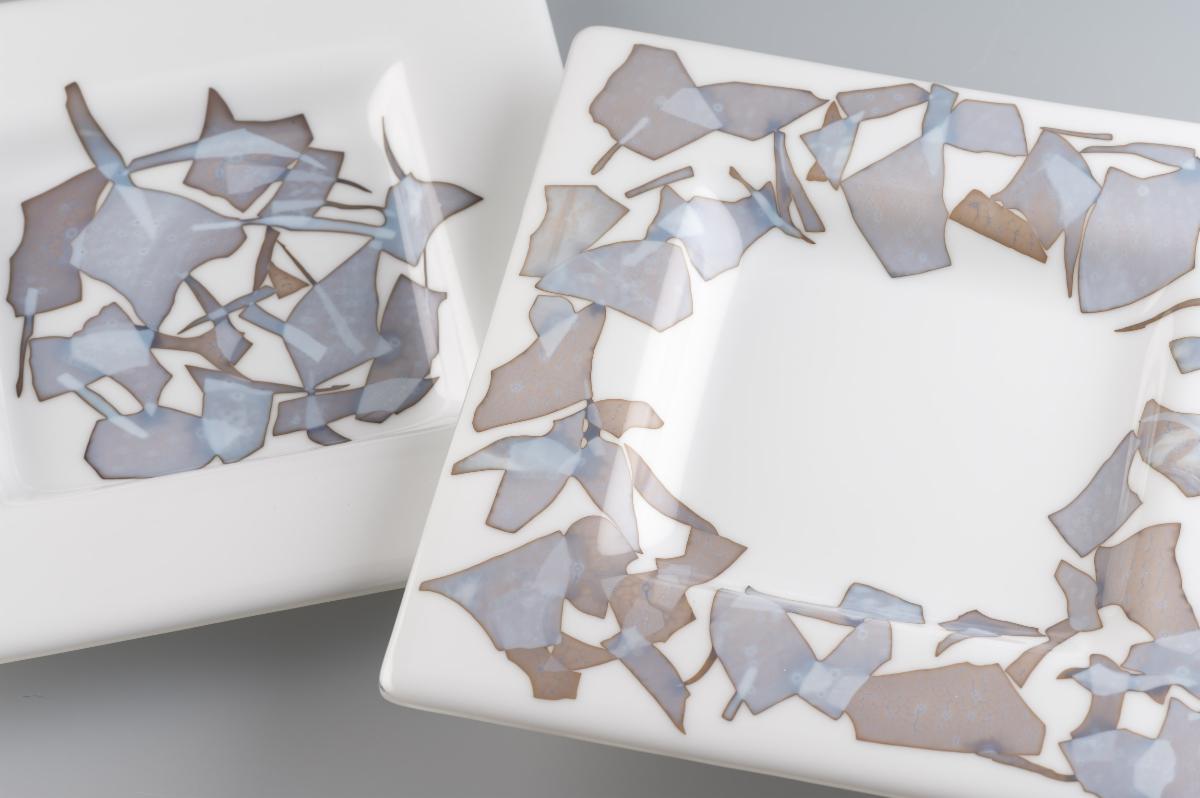 Use French Vanilla confetti to produce stunning reactions and organic looking effects on 0313 Dense White and copper bearing glasses!
The newest color addition to Bullseye's line of confetti (paper-thin shards of compatible glass)! Confetti is great for delicate layering of colors and is very easy to use in your fusing projects.
Mixed Color Ribbon Tubes Now In Stock
They're finally here:
mixed color
tubes of Bullseye's new Ribbons! Sample the newest style of accessory glass easily with a little bit of every color, all packed up together neatly for your convenience.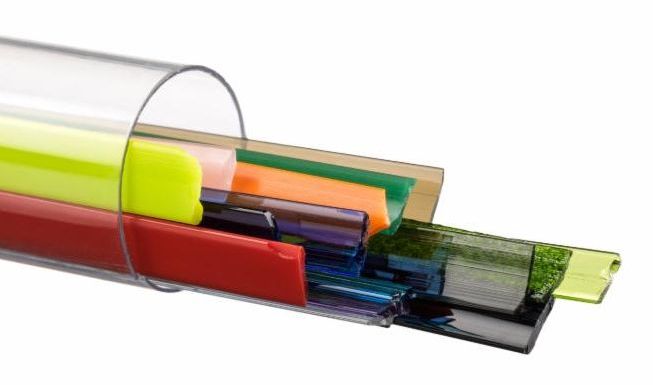 NEW SEASONAL CASTING MOLDS
It's getting to be that time of year again; time to start thinking about holiday decor. Check out these adorable new icicle molds in the cat, penguin, and unicorn designs! They make great window or tree decorations, as well as fabulous gifts. They only take a little bit of frit, or use up your scrap fusible.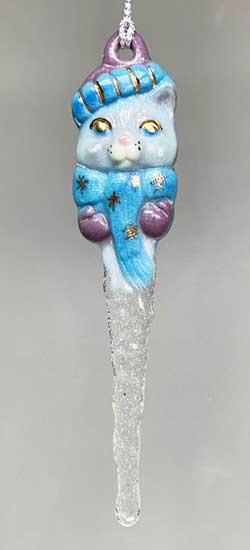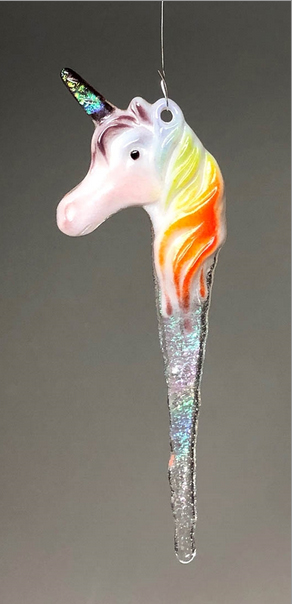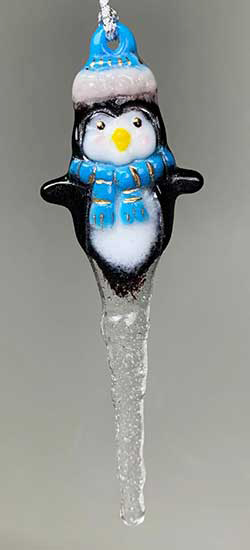 NEW STAND-UP CASTING MOLDS
So cute; add some fun to any decor with these new STANDING cast projects! After casting your critter, simply slump on the small standup slumping mold, and you have a new three dimensional friend! Choose from deer or unicorn.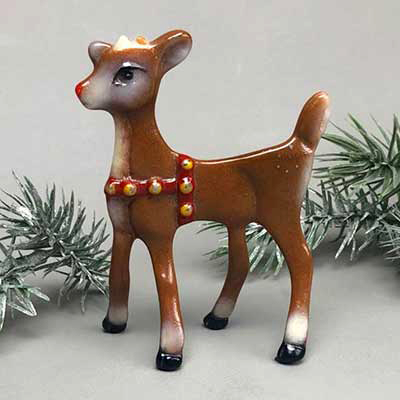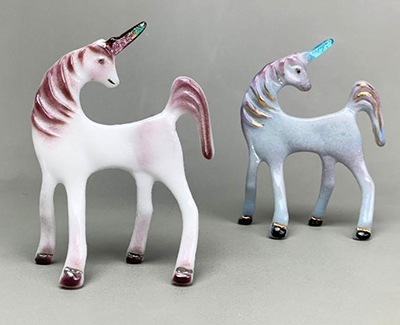 BULLSEYE'S MINI LAMP BENDER MOLD BACK IN STOCK
Back after a long time; the mini lamp bender mold is perfect for creating slumped candle shelters and light sconces. Its small scale will fit in almost any kiln, and is great for creating pieces that will stand on their edge for a dramatic presentation.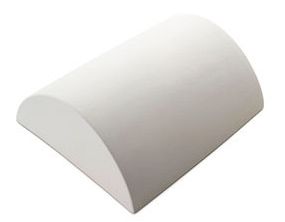 NEW HOLEY FEATHER CASTING MOLD

Create your own beautiful cast glass feathers quickly and easily with the new Holey Feather casting mold! A hanging loop is built right into the mold so no drilling or fusing in of wire is necessary. Just fill with your favorite frit or scrap glass and create! Each feather ends up being approximately 4.75", so they're perfect for wind chimes, inclusions, or anything else you want
.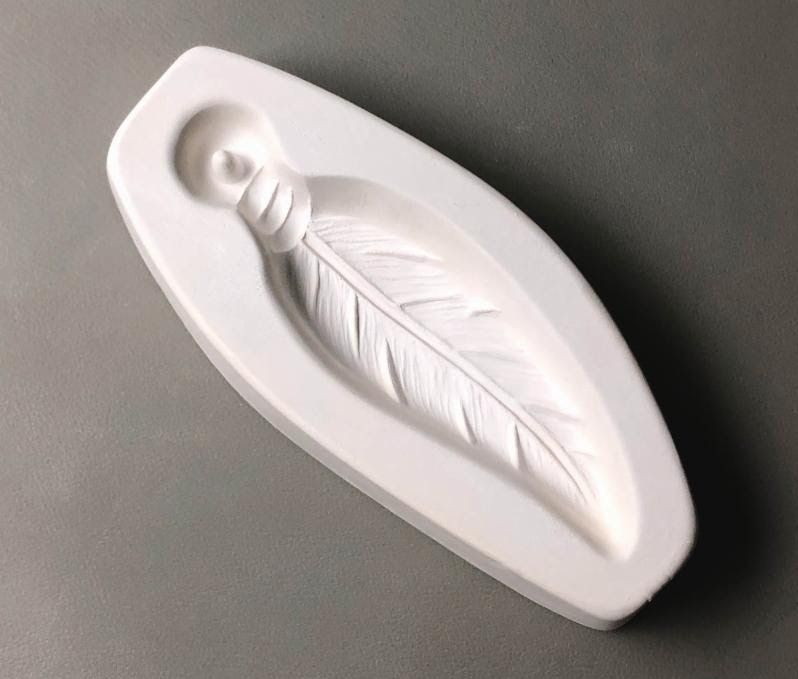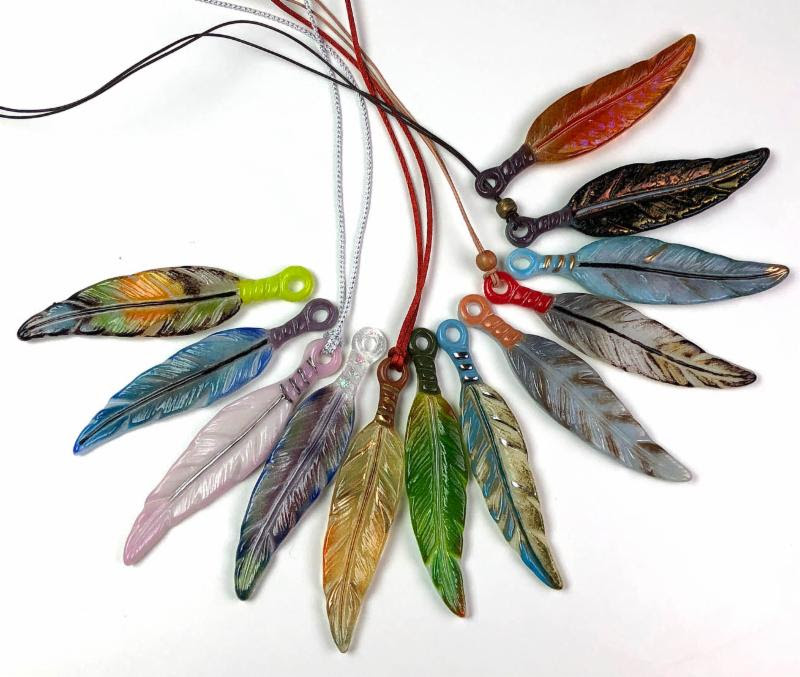 RESTOCKED BULLSEYE RIBBONS & NEW COLORS

Our color selection keeps growing as Bullseye produces their NEW Ribbons!
New colors include 0113 White Opal, 1138 Dark Amber Transparent, and 1412 Light Aventurine Green.
Imagine taking a piece of your favorite stringer and smooshing it with a magic rolling pin. Voilà; that's Ribbon: as long as stringer, in the same packaging as stringer, but 4-5mm wide and fettuccine-flat. And just like homemade fettuccine, each Ribbon expresses its handmade origins through slight organic variations in width and straightness. Perfect for creating straight lines and stripes without having to worry about them rolling out of place in the kiln.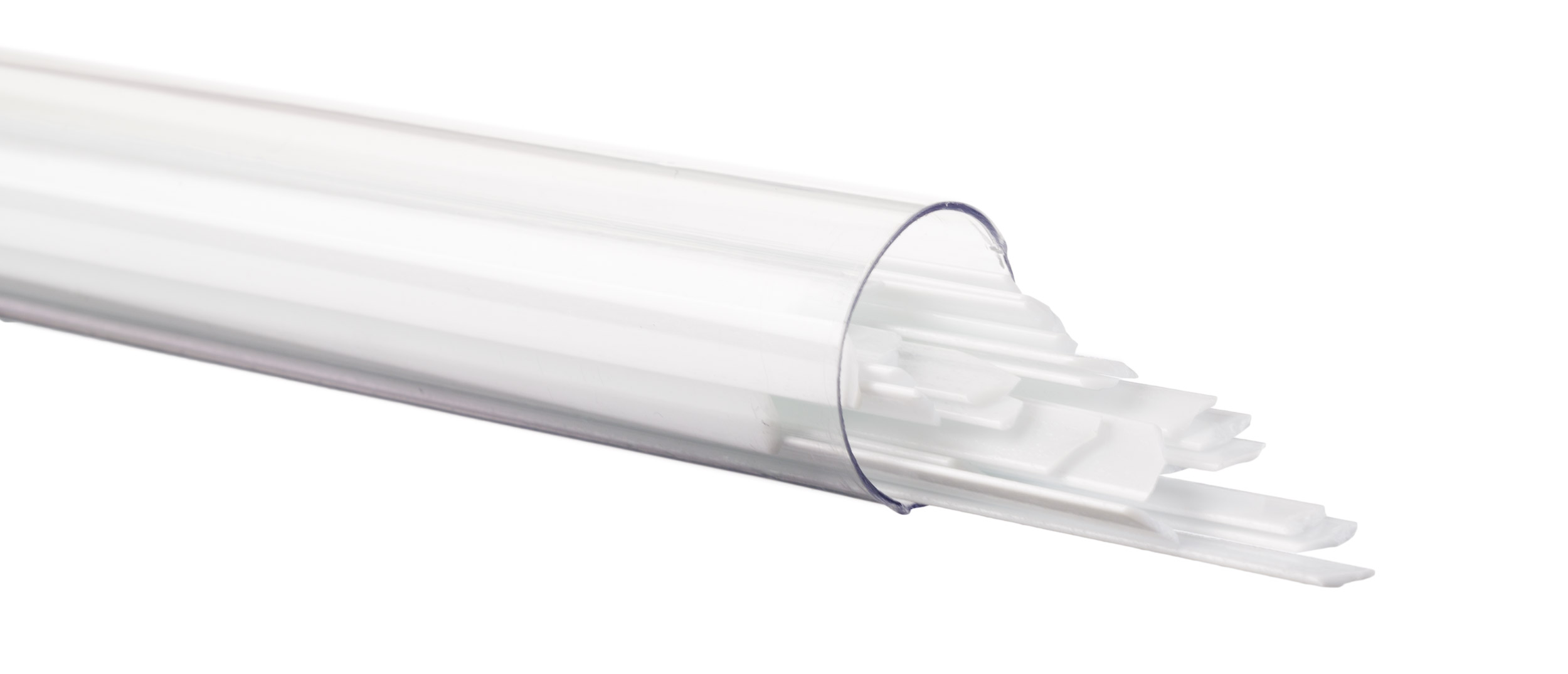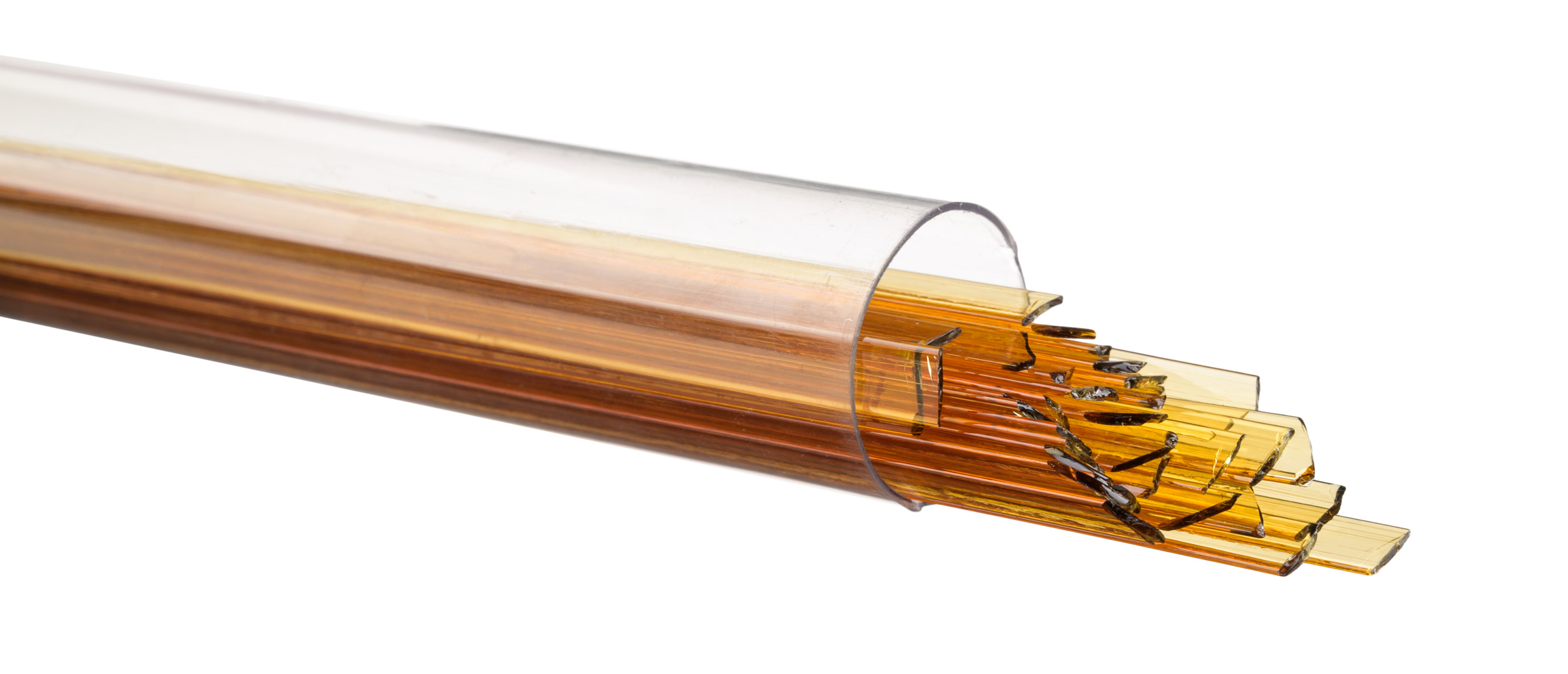 1138 Dark Amber Transparent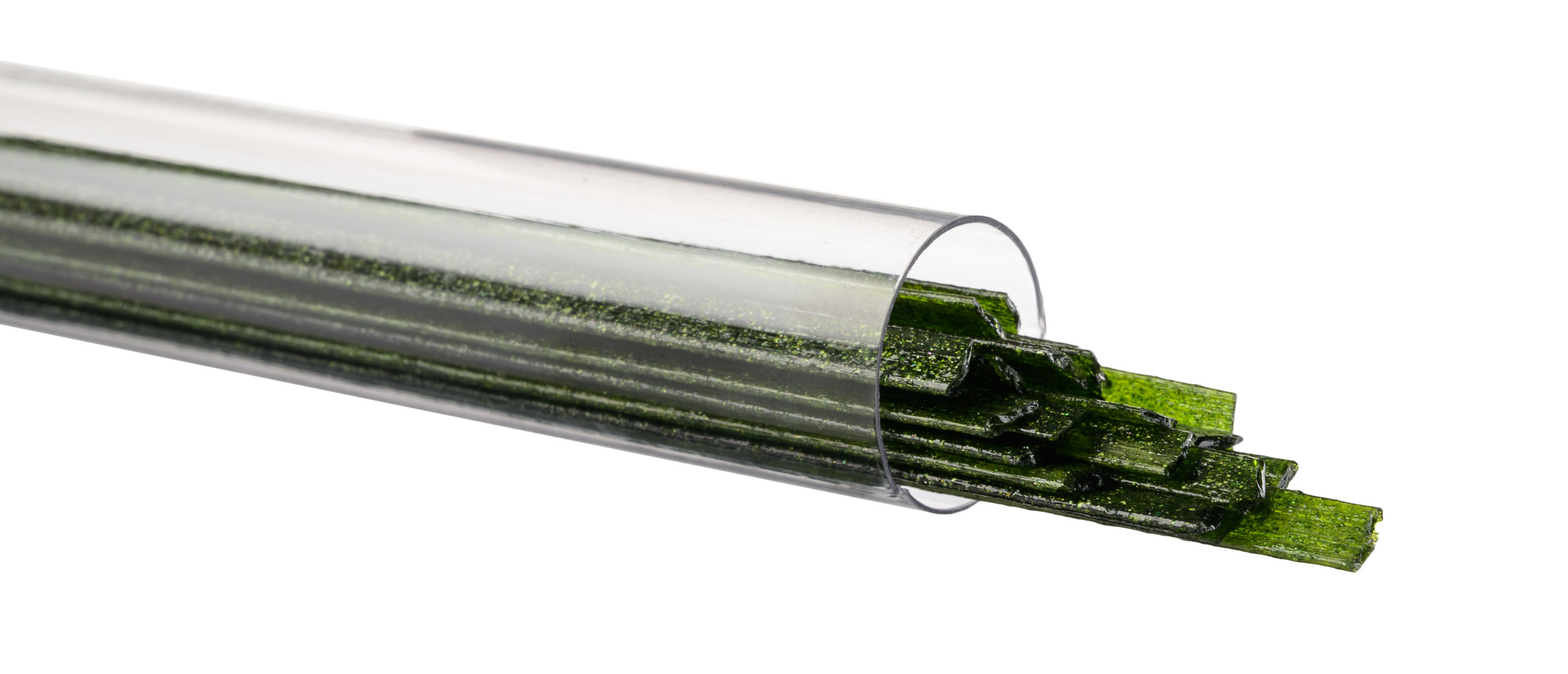 1412 Lt. Aventurine Green Transparent

NEW SIZES OF STAINLESS STEEL DISPLAY PLATES

Some of our favorite displays, now available in even more sizes! These sturdy stainless steel plates have cleat-style metal hooks welded permanently on the back for easy hanging of even your heaviest pieces. Mount a glass pieces smaller than the plate to create an elegant border for your artwork, or use a smaller plate to create a hidden cleat so only your glass will show. Add a touch of polish to your work!
New sizes: 8" x 14", 10" x 14", 8" x 20", 10" x 20"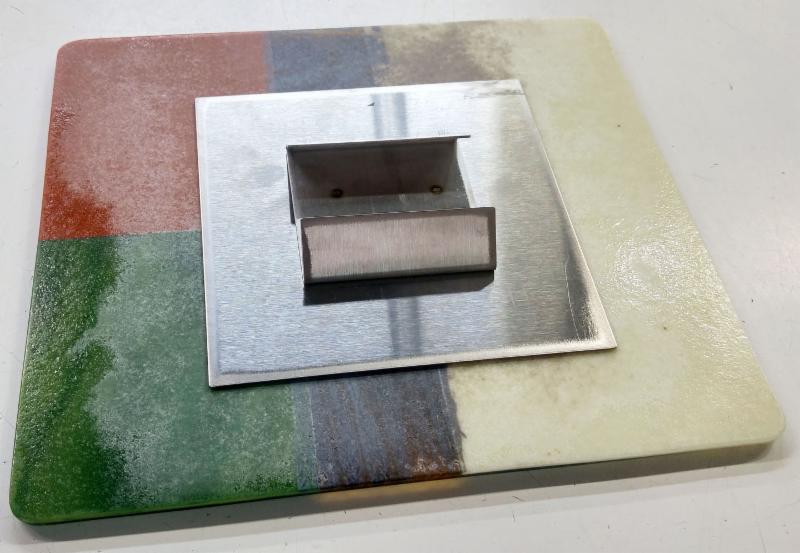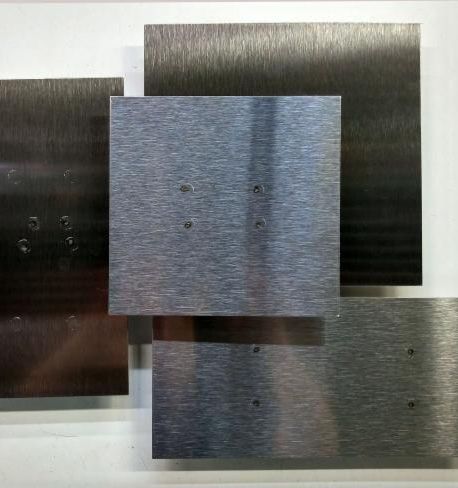 BACK IN STOCK- FLUTED LINE CUTTER FOR BATIKY
One of Nancy's favorite things, back in stock! This easy-to-use tool creates a delicate, rippled line easily through powder for spectacular batiky effects. Also great for for use with Modeling Glass!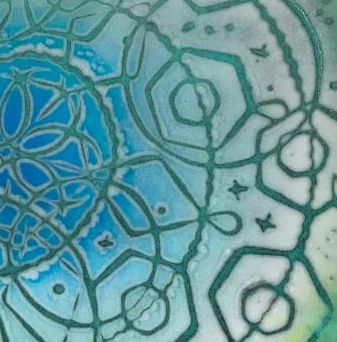 RIBBED KILN SHELVES FOR MURRINE MAKING

A great way to make narrow murrine, or to add rippled texture to your pieces. Simply coat with primer (we recommend ZYP), fill the "valleys", and fire! A great way to create multiple small murrine at once without the hassle of damming or fiber. Available in both a 13.5" x 13.5" size, as well as a 4.5" x 13.5" for smaller kilns or using leftover kiln space. A fun and creative use for all that scrap sheet, frit, and stringer you have sitting around, at a great price.

(P.S. you can also the flat side as a regular kiln shelf!)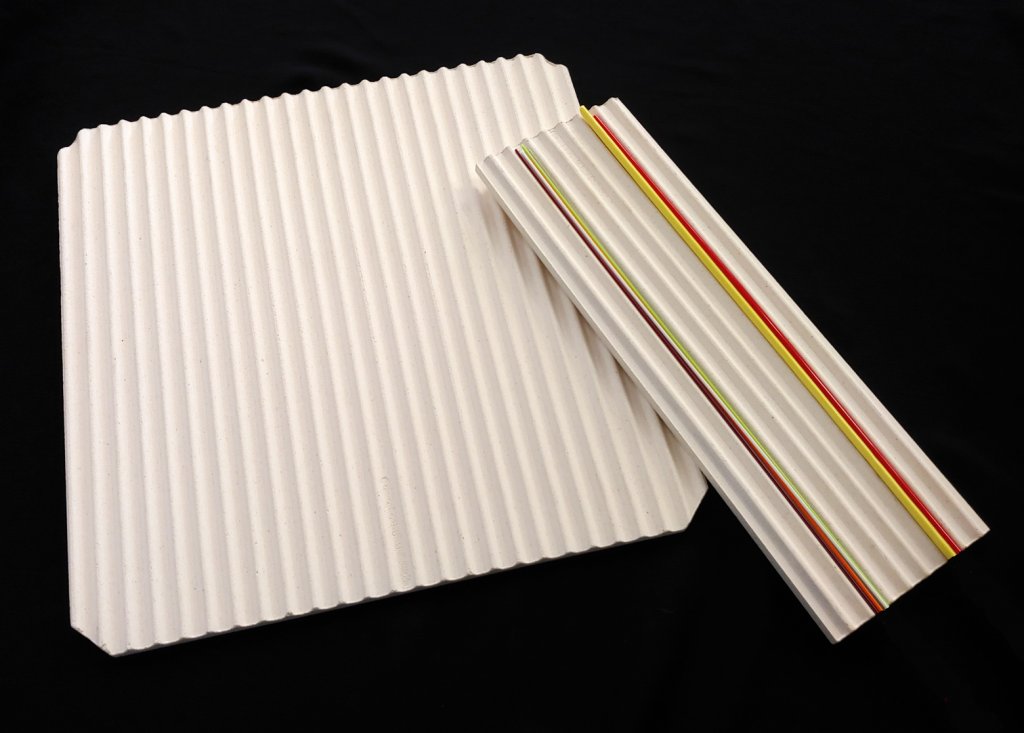 FAVORITE MISTING BOTTLE BACK IN STOCK
It took a lot of trial and error, but WE FOUND IT- the perfect fine misting spray bottle to spritz your delicate designs efficiently without disturbing them! Perfect for Batiky technique and a million other things, now they're back in stock! Handy bottle is small enough to tuck into a tool bag without taking up too much room, but holds enough that it won't need to be constantly refilled. Great for water, alcohol, glass cleaner, and much much more- grab a few to keep on hand!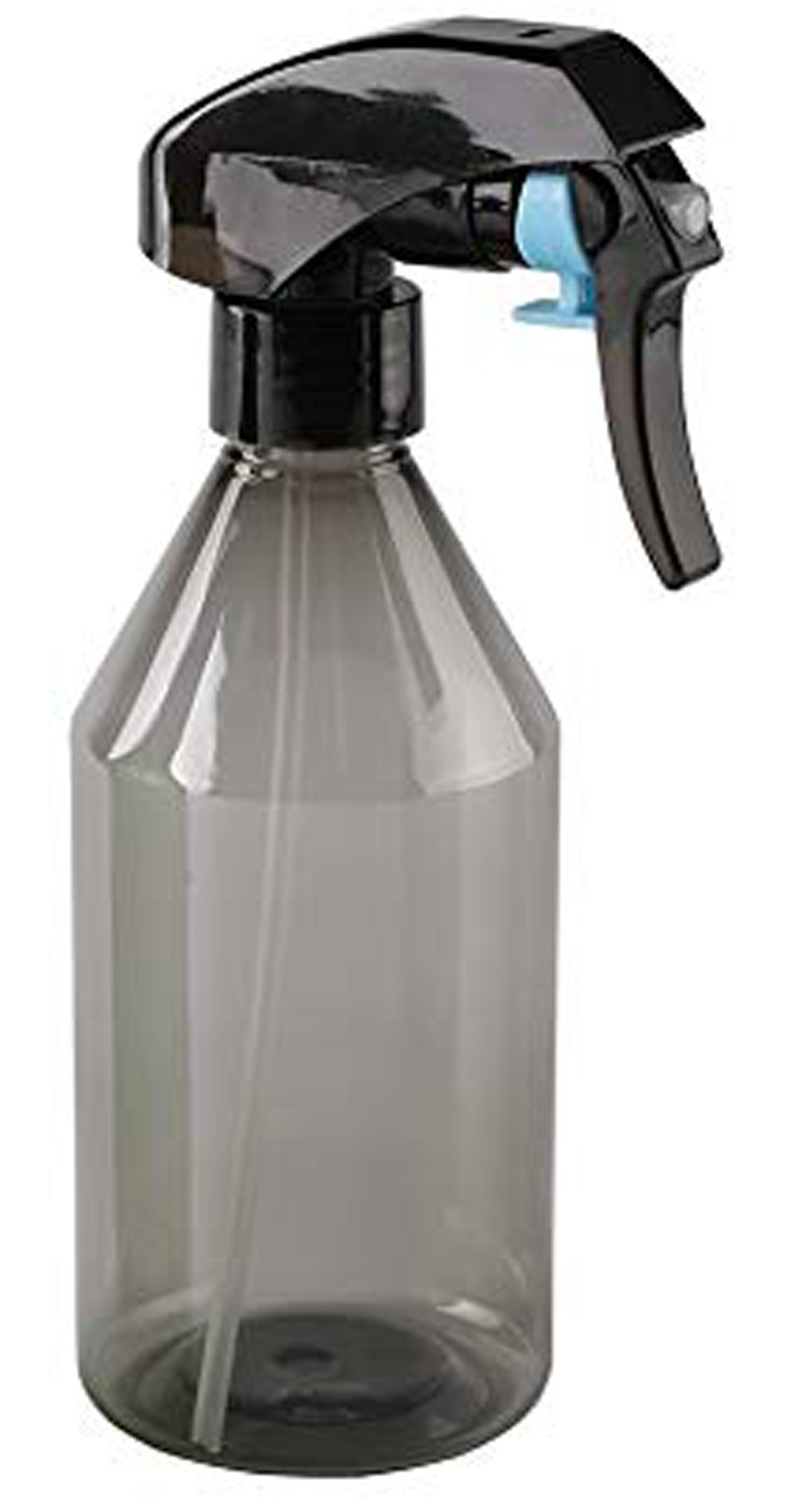 POPULAR TURNTABLES BACK IN STOCK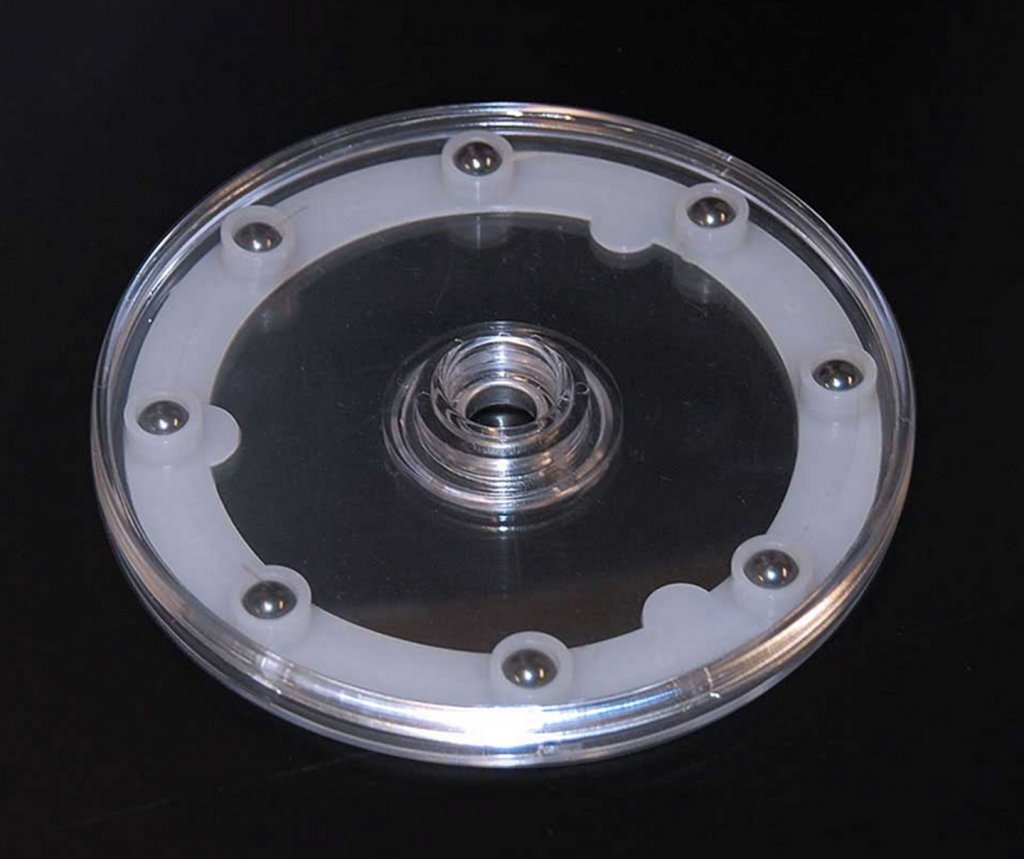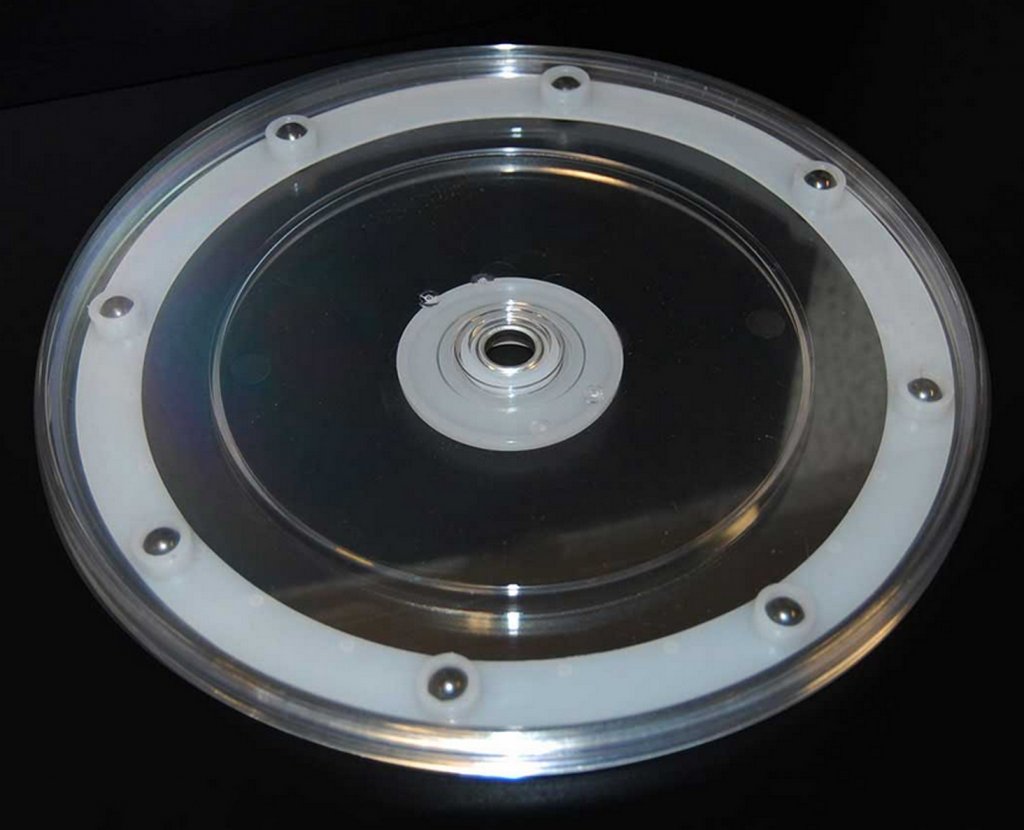 Plastic, smooth moving turntables are a studio essential for all kinds of glass projects! Great for moving delicate powdered items to work on, painted pieces, and more! Also make good rotating display stands. Constructed of sturdy clear acrylic, built to last! Available in 5.5" and 9" diameters.

EXTRA LARGE BUTTERFLY CASTING MOLD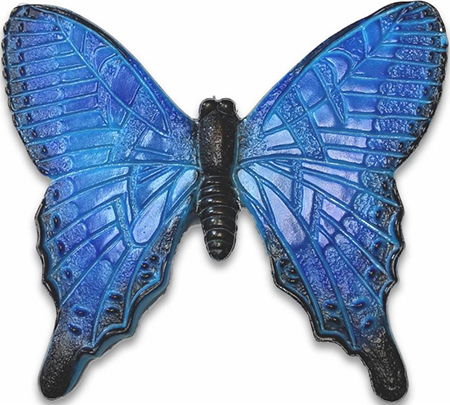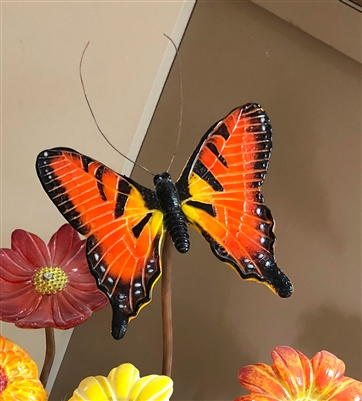 The perfect companion to the extra large dragonfly mold, this butterfly will bring beauty and cheer to your glass! Great for making garden stakes, or hang from your porch or place on your fence for a glassy touch to the great outdoors. Create a whole flock guaranteed to bring a smile to anyone's face!
STENCIL RESTOCK & NEW DESIGN
It's like Christmas every time we get in a stencil order! Huge variety of designs to choose from, and great for a wide variety of techniques, including sifting, painting, airbrushing, and much more!. Check out this new Snowflake design now available in both 6"x 6" and 12" x 12" sizes. Something for everyone!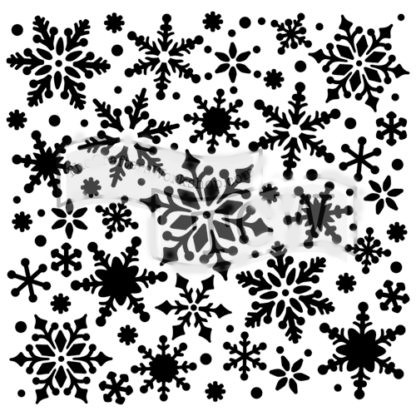 DREAM GARDEN VIDEO INSTRUCTION
Learn from Nancy Weisser in your own studio? Well, you CAN, with Nancy's online Dream Garden instructional videos!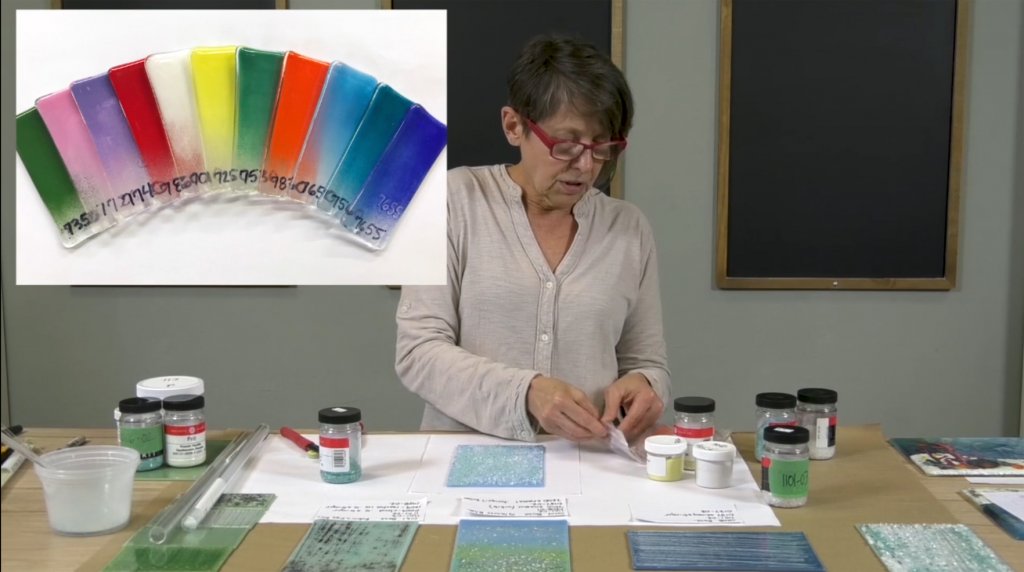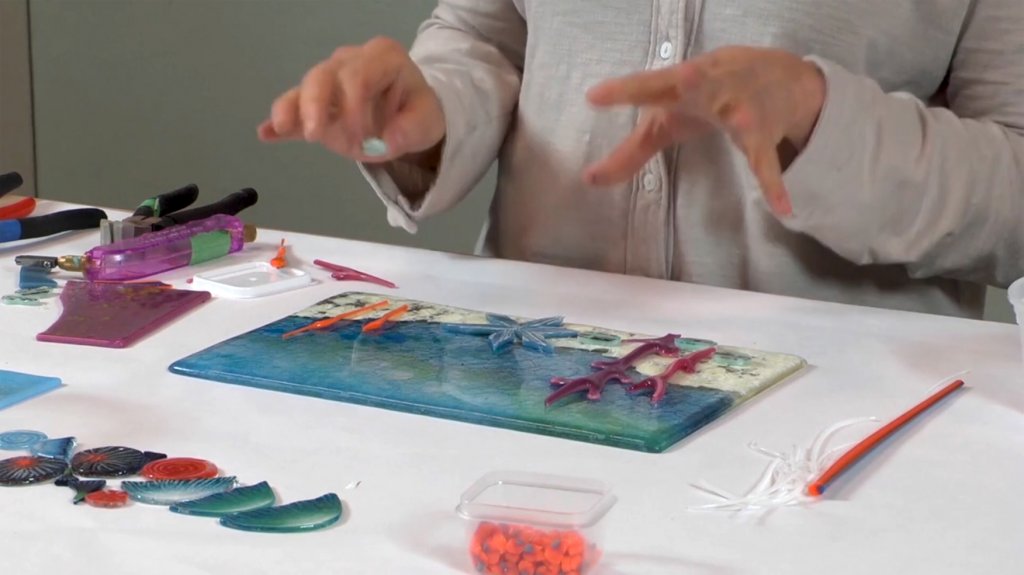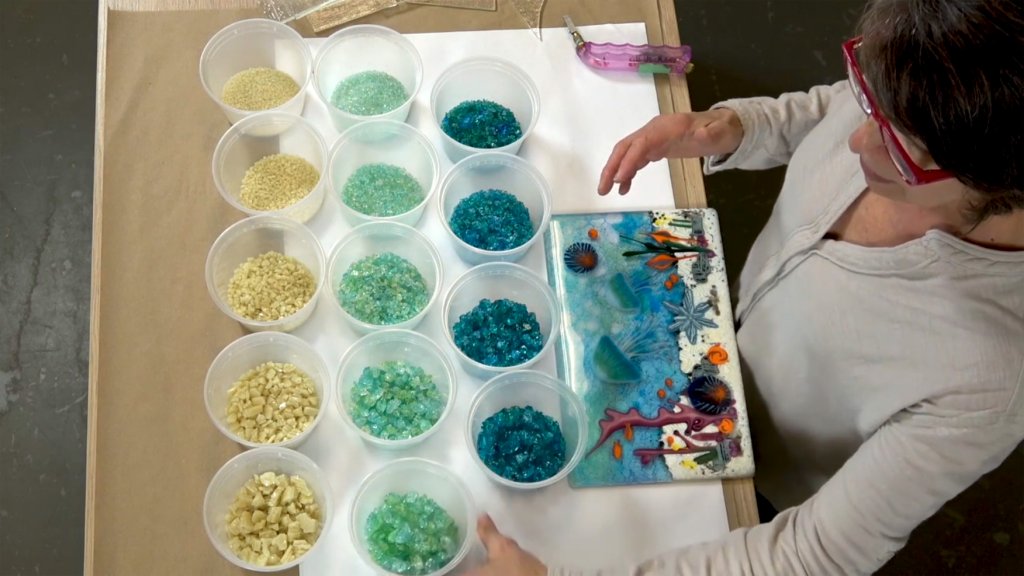 Follow Nancy step-by-step as she guides you through her Dream Garden process!
In these video lessons Nancy covers all the steps to creating incredible fused glass fantasy gardens. These video lessons cover tons of information that can be applied to so many projects beyond building gardens. Plus if you've taken Nancy's Dream Garden class in person, these videos are a great reference tool for any library! The first video covers the Floral Garden technique, and the second addresses the Sea Garden process with additional lessons and methods...
SO WHAT ARE THE BENEFITS OF PURCHASING?
Handouts & firing schedules included
A fraction of the cost of a live class
Professionally filmed w/ three camera angles for crisp detail and closeups
GLASSBLOWING COMES TO NETFLIX
Ever watched Top Chef or Project Runway and thought "they should do this for glass"?

NOW STREAMING ON NETFLIX!

The Corning Museum of Glass is a proud collaborator on an exciting, new competition series, Blown Away. The 10-episode show, which will bring the art of glassblowing to a global audience through the Netflix streaming platform, launched July 12, 2019.

The show follows a group of 10 highly skilled glass makers from North America who have a limited time to fabricate beautiful works of art that are assessed by a panel of expert judges. One artist is eliminated in each 30-minute episode until a winner is announced in the tenth and final episode. YouTube star Nick Uhas, best known for his popular science show Nickipedia, hosts Blown Away and renowned artist Katherine Gray serves as the "resident evaluator."

The winner of Blown Away is awarded the title of "Best in Blow" and a prize package valued at $60,000, which includes a week-long Guest Artist appearance at CMoG. The winner will complete two working sessions this summer, July 17-18 and August 28-29, in preparation for the "Blown Away Residency," October 14-18. During these times, the winner will participate in glass making demonstrations for the public in CMoG's Amphitheater Hot Shop.

All Season 1 episodes are now available on Netflix and ready to binge: c
heck out the trailer and get the popcorn made!

COLORLINE PAINTS BACK IN STOCK

Used by Joseph Cavalieri in his unique painted stained glass pieces, these pre-mixed paints are vibrant and easy-to-use. With a firing temperature range of 1290-1500F, they're great for both stained and fused glass. You can also thin with the available Color Thinner to create watercolor-washes or use full strength for vibrant color and opaque effects. Many colors to choose from!


SOME OF THE COLORS IN STOCK:





June 12, 2019
VOGMASK- NEW STYLES AND NEW SIZE
Our favorite safety mask in the world, VOG has introduced both new designs and a NEW SIZE!
For when the medium is just a little too small, but the large is a little too big, VOG introduces their new Medium Plus size; available in many of your favorite patterns!
They've also introduced MORE AWESOME PATTERNS! So cute you'll definitely need to pick up more than one...
In case you haven't heard, VOGMasks are reusable, colorful and fashionable particulate masks. Use anywhere you would require a standard paper particulate dust mask. Each mask has a recommended life span of up to three years,and is hand-washable. Tight-fitting adjustable nose makes it easier to wear with glasses without fogging them up than a standard paper dust mask. Huge variety of colors and patterns available; headstraps also available (sold separately)! NOTE: Not intended for fumes, vapors, or oil-based particulates.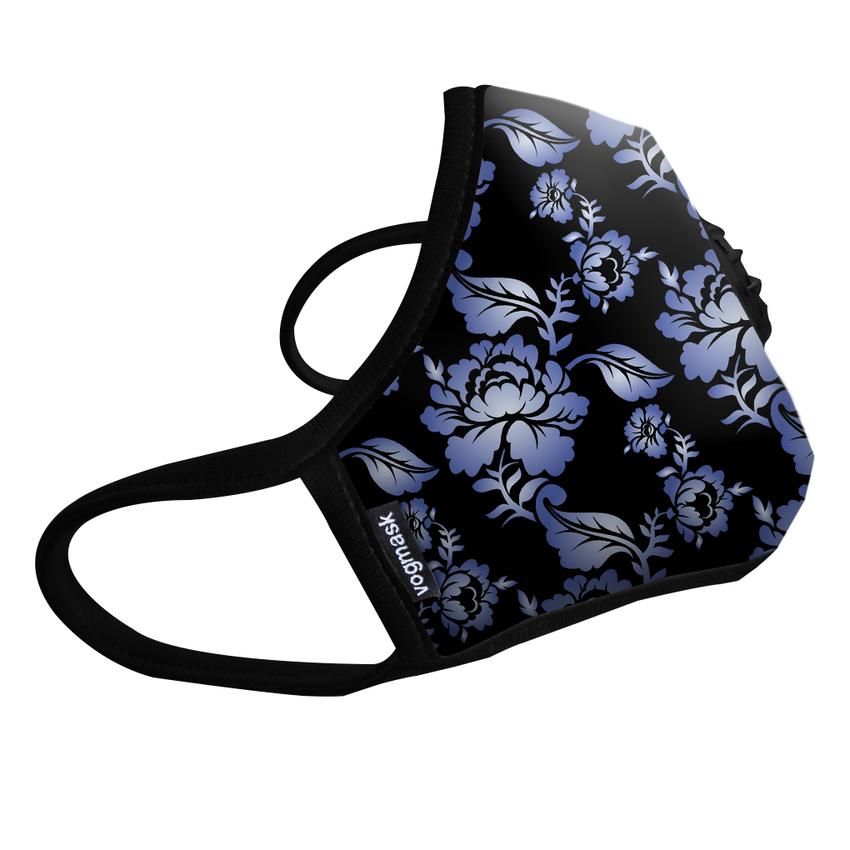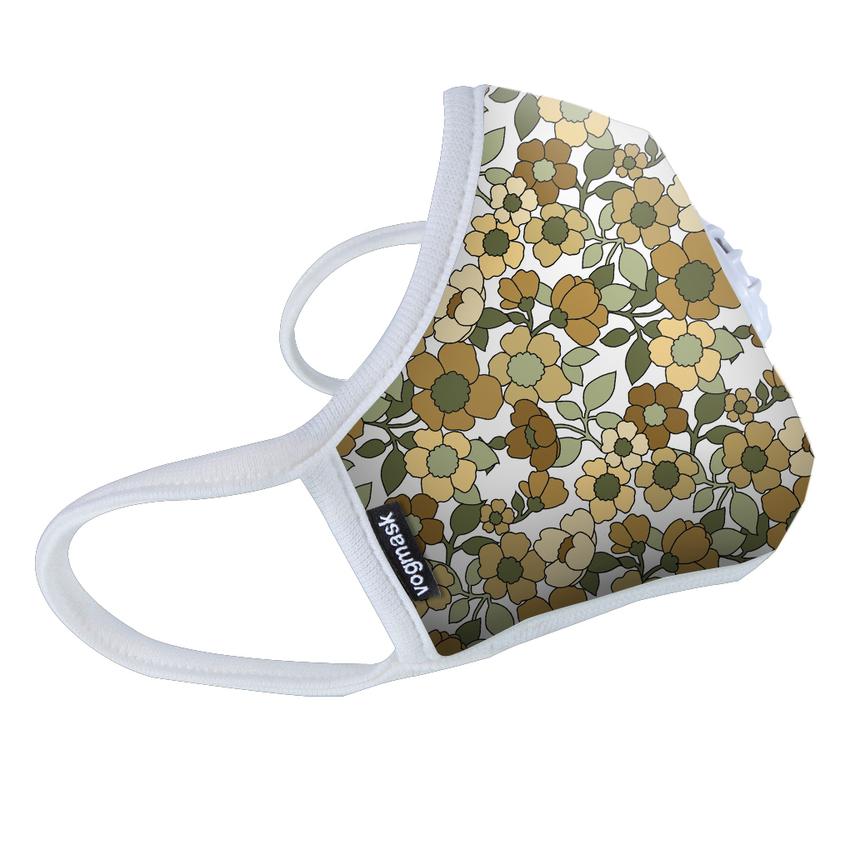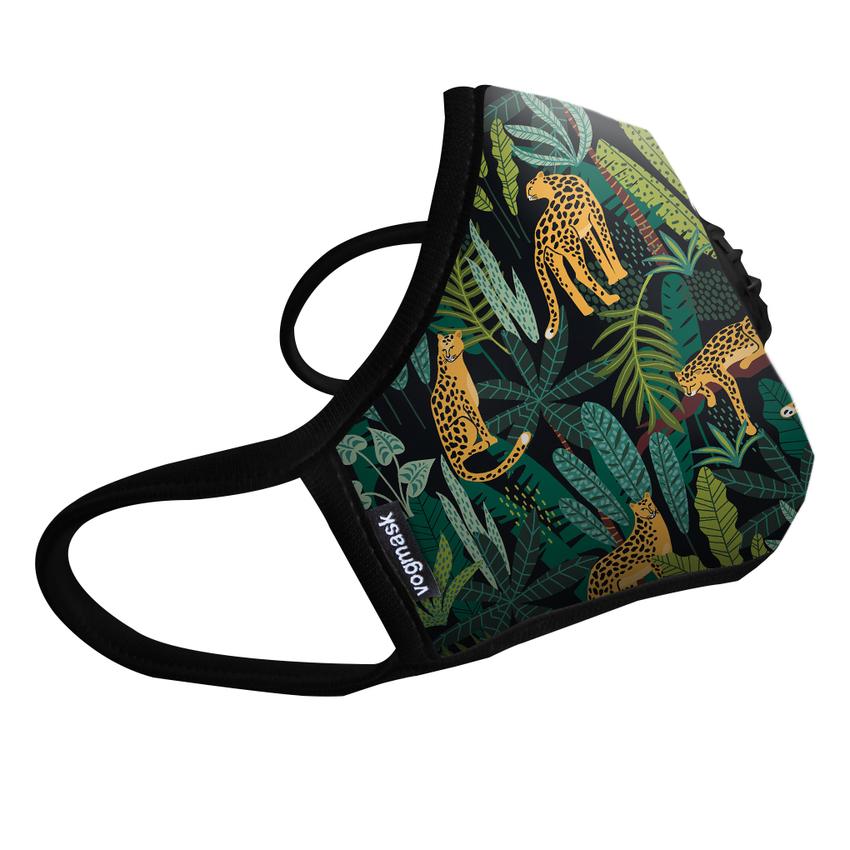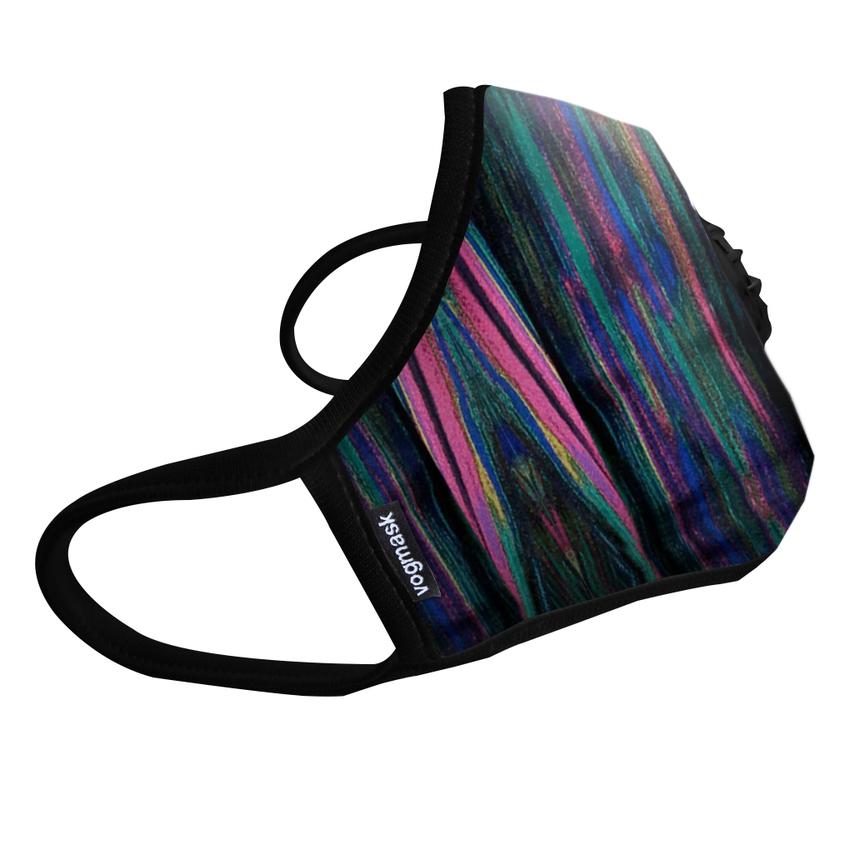 BACK IN STOCK- COVINGTON'S MK SLICER SAW
The Covington-MK saw has been modified especially for glass. Whether you are cutting borosilicate, soft glass, pattern bars, or even bottles, the Covington 10" modified MK saw will do the trick!
Dan Drouault and the team at Covington have modified the RPM's of the tile saw and slowed it down from 3450 RPM's to 2500 RPM so the glass doesn't get "hammered". They've included their 10" Ultimate Glass Blade (a $125.00 value!) with each saw to provide you with everything you need to get nice, clean, virtually chip-free cuts.
We love ours, and highly recommend it to anyone who's serious about slicing up their glass! Includes everything you need to get started; stands also available (sold separately). Want to see ours in action? Just give us a call!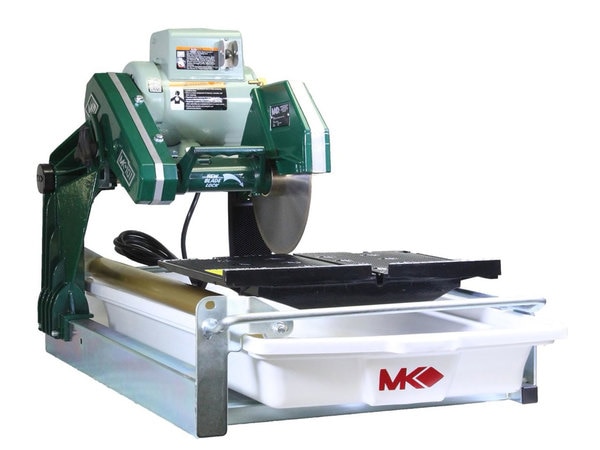 Shown without optional stand
June 5, 2019

Need to spray your work but don't want to deal with the hassle of setting up an airbrush? Check out these fast and easy alternatives!
A traditional, non-aerosol way to apply paints and other liquids , this little gem functions like an airbrush, powered by your breath. Simply place the liquid you want to spray (thinned as needed) into a jar or cup, insert the vertical stem end of the atomizer into the liquid, and blow through the horizontal tube to create a fine mist. Then just clean it, fold it up and tuck into your pocket, ready for your next art adventure. As used in Joseph Cavalieri's class!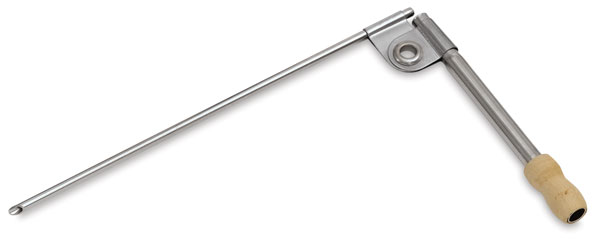 Preval Sprayer Kits Restocked
A super-simple spray setup for paints, anti-devit sprays and much more! Includes a can of propellant, a bottle, and siphon tube. Simply pour your appropriately thinned liquid into the bottle and screw the aerosol unit onto it, then spray away. When the air runs out, just pop on a refill air can and you're good to go again!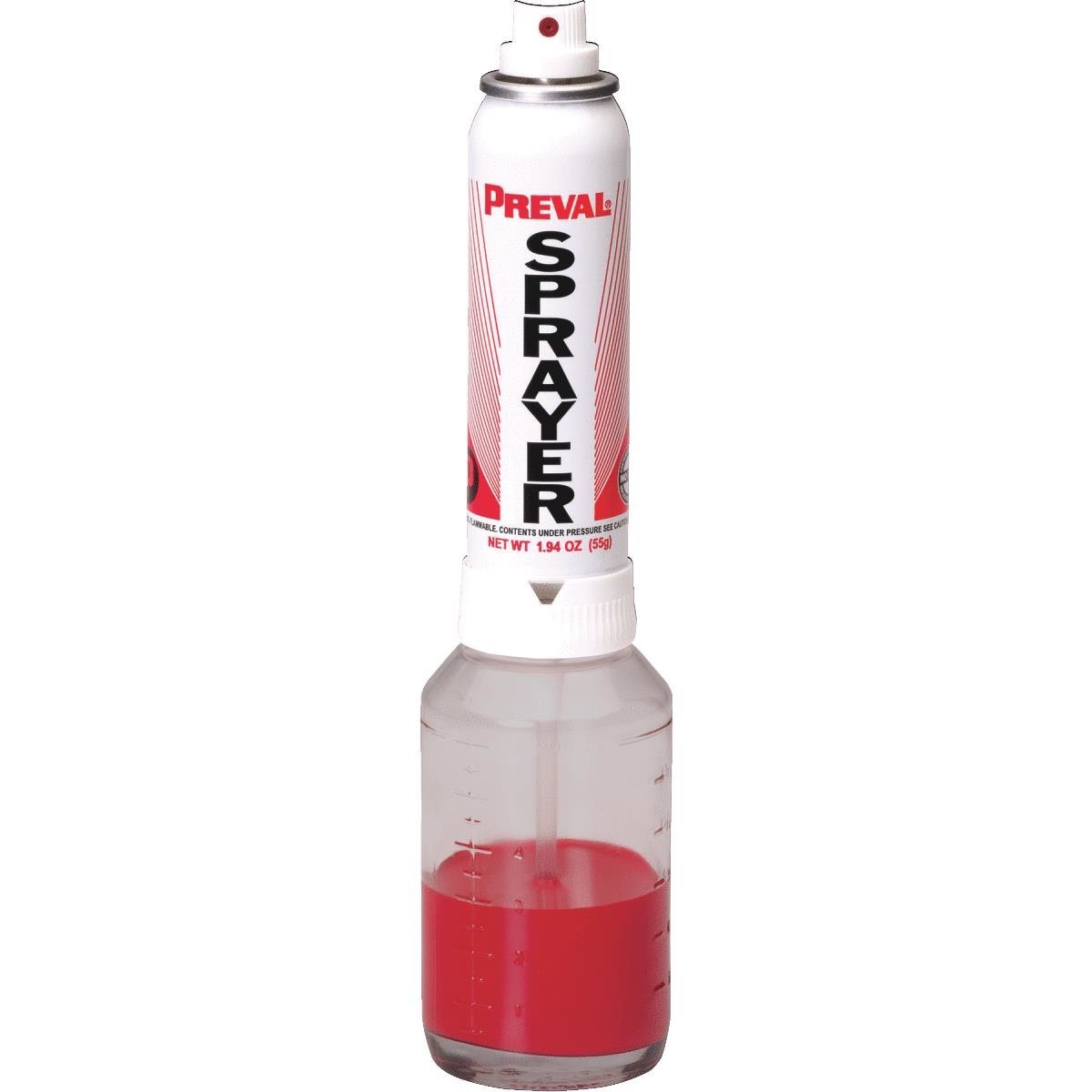 Inspiration for Dream Gardens!
As if being responsible for dazzling sunsets and the aurora borealis were not enough, borrowing the beauty of nature's forms can help you create beautiful artwork too!
In

Star, Branch, Spiral, Fan

, author/artist Yellena James uses her own nature-based drawings to guide readers toward looking closely at each design form and the places where it occurs. Readers will discover ways to use each form in their own artwork, realistically, abstractly, or as motifs in repeat borders and patterns. In a fun and accessible way, the book explains nature's beautiful balances, and the art of using them when you draw and design. Great for all levels, from total beginner to advanced!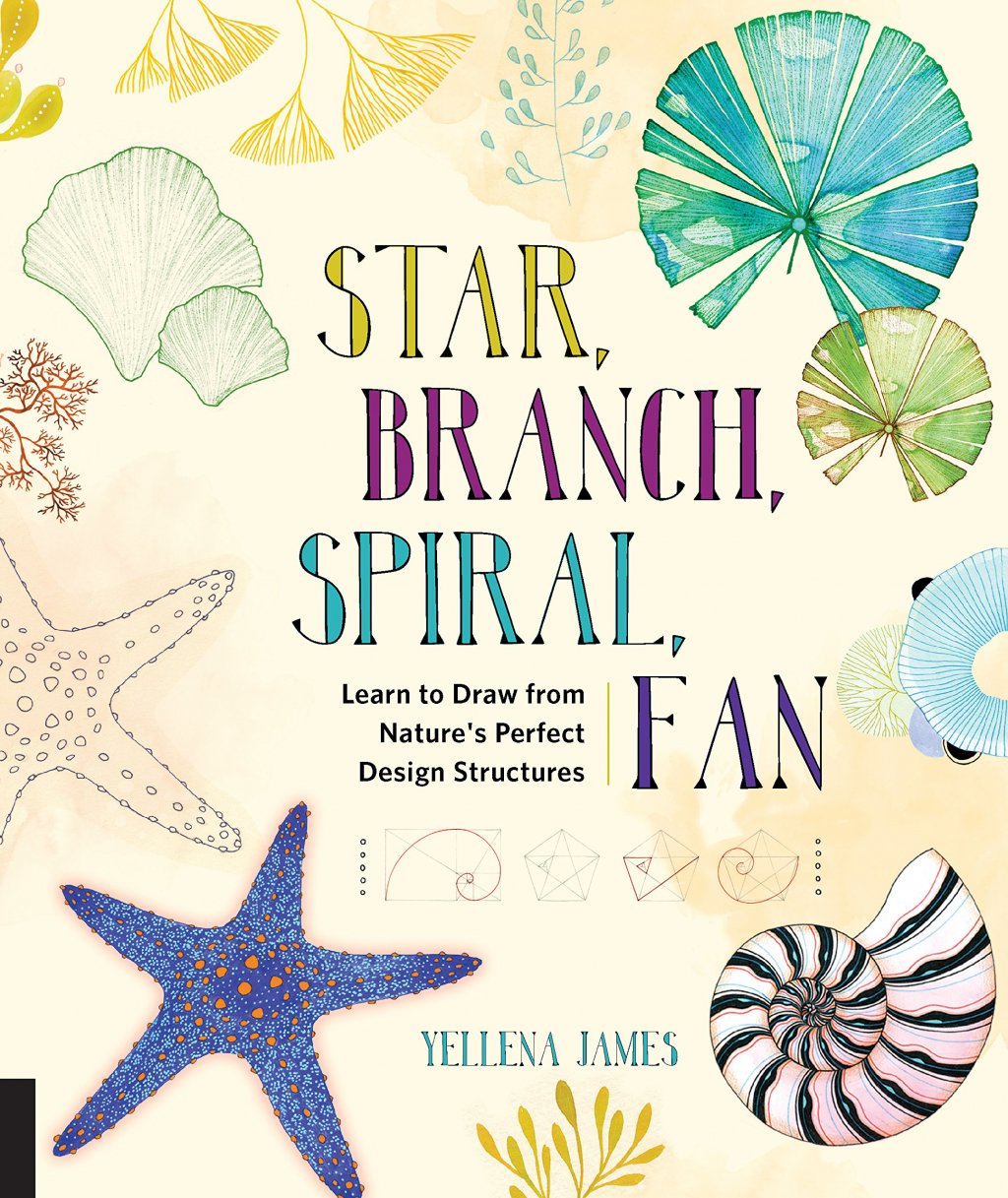 May 29, 2019
NEW STYLES OF DISPLAY STANDS
New acrylic stands for all your favorite pieces! Sturdy acrylic construction looks great and holds up over time, and doesn't detract from the look of the piece it's supporting. Some styles also have a built-in light to solve pesky lighting issues in out-of-the-way display areas.
Also available now, lighted flat display bases and lighted plate stands; choose from two styles to show your art to it's full potential!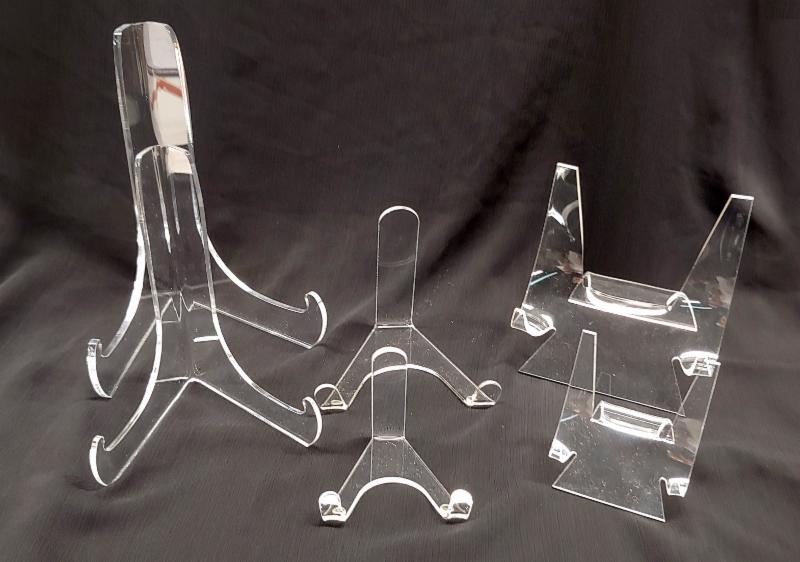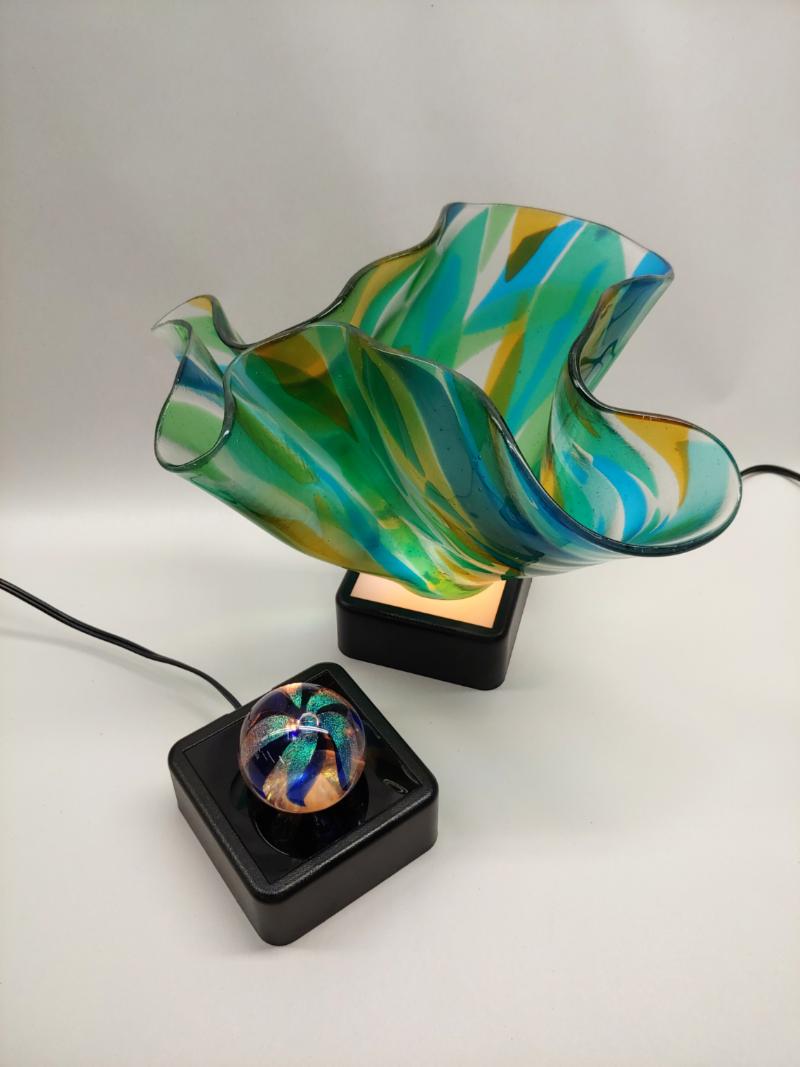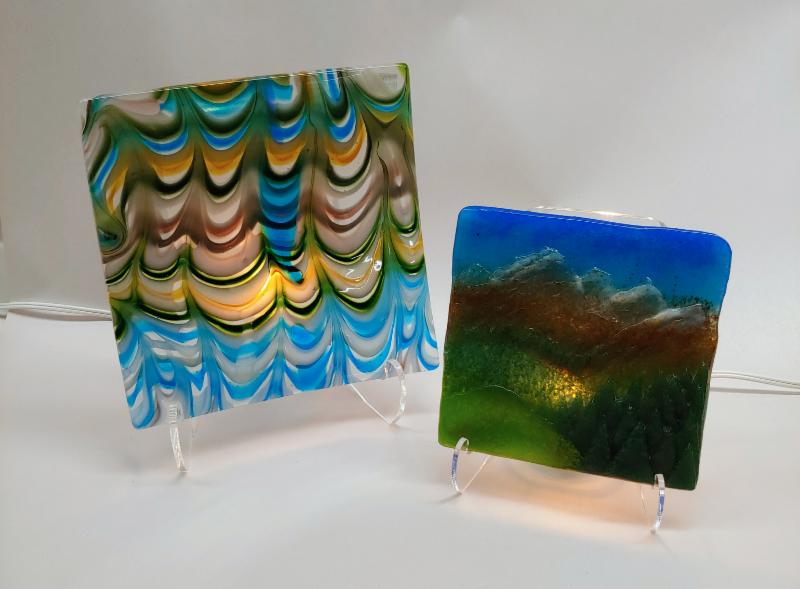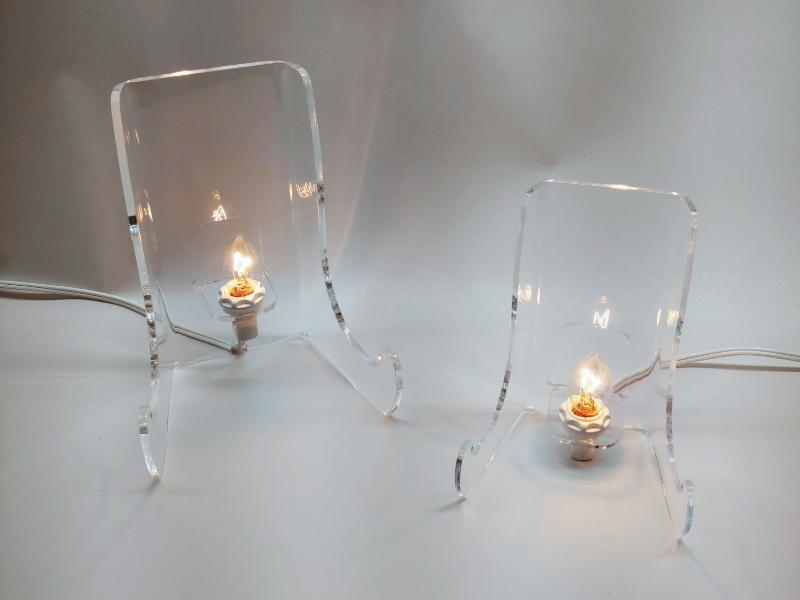 May 15, 2019

Bullseye has added a selection of FLAT RIBBONS to their line!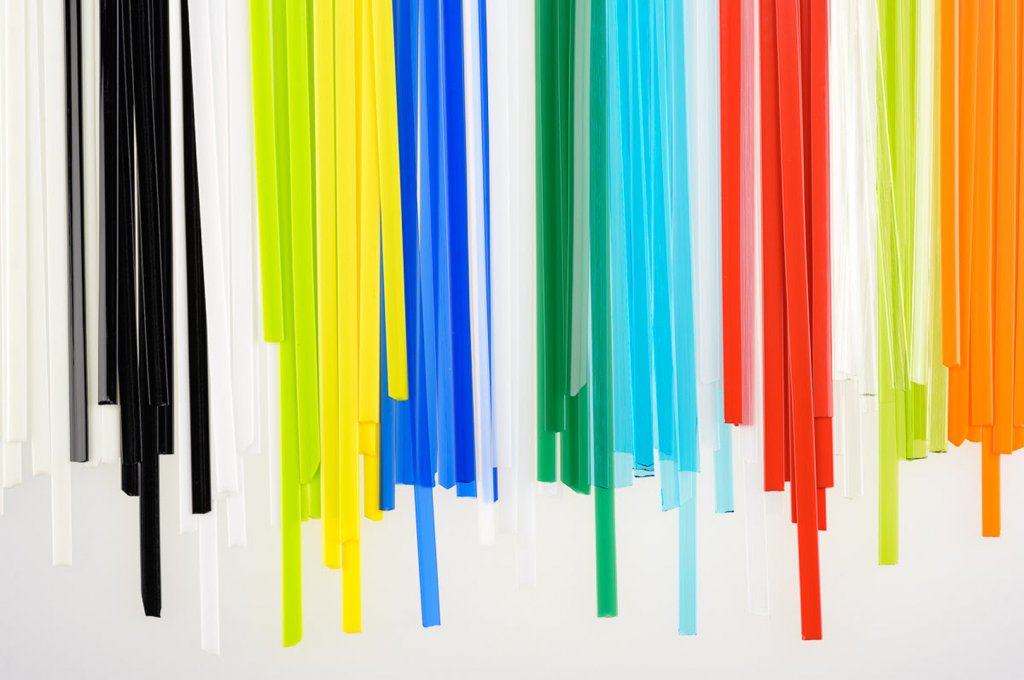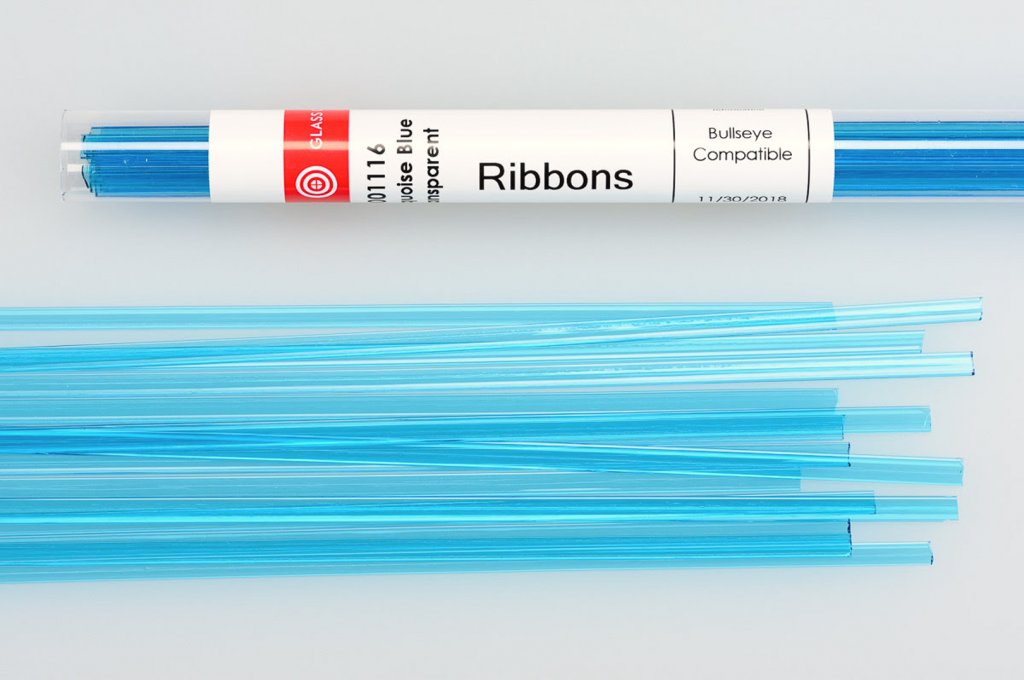 Imagine taking a piece of your favorite stringer and smooshing it with a magic rolling pin. Voilà; that's Ribbon: as long as stringer, in the same packaging as stringer, but 4-5mm wide and fettuccine-flat. And just like homemade fettuccine, each Ribbon expresses its handmade origins through slight organic variations in width and straightness.
Perfect for creating straight lines and stripes without having to worry about them rolling out of place in the kiln. Choose from a variety of colors!
AVAILABLE COLORS BELOW; IN-STOCK AND COMING SOON!
Inexpensive, easy-to-use shape cutters are great for Modeling Glass and Batiky Bowls! Choose from a wide of variety of designs, including new styles pictured above. A must-have for any well equipped glass studio!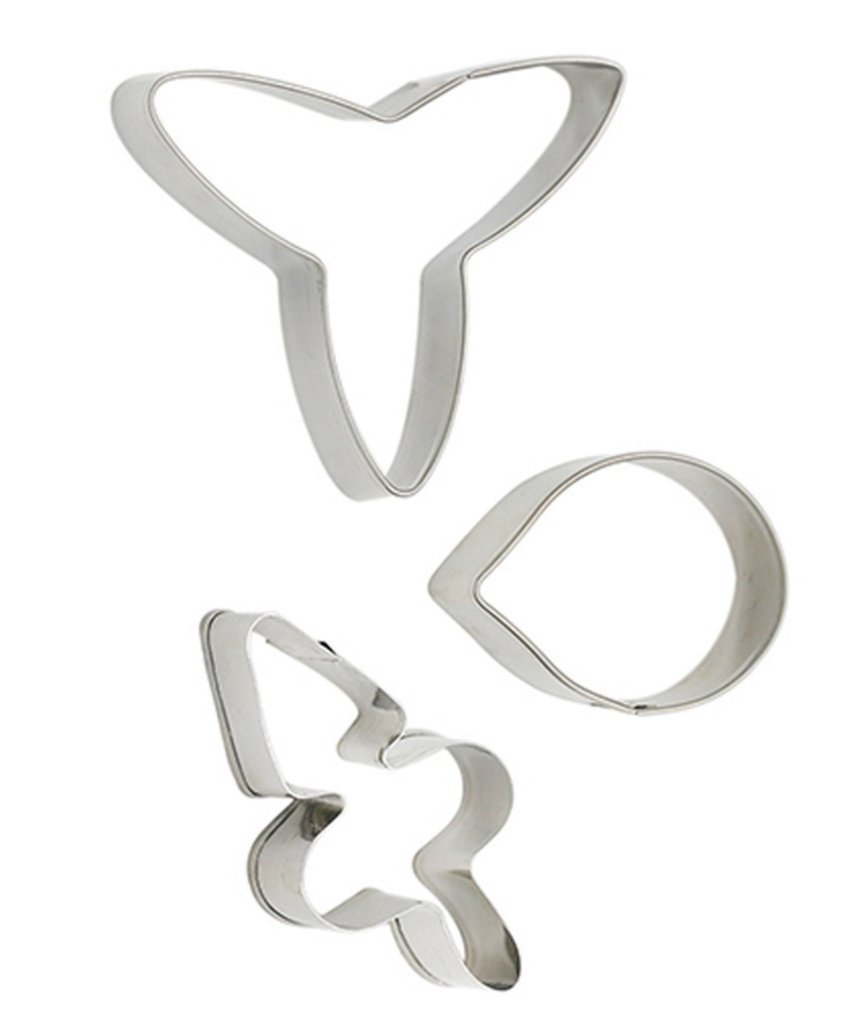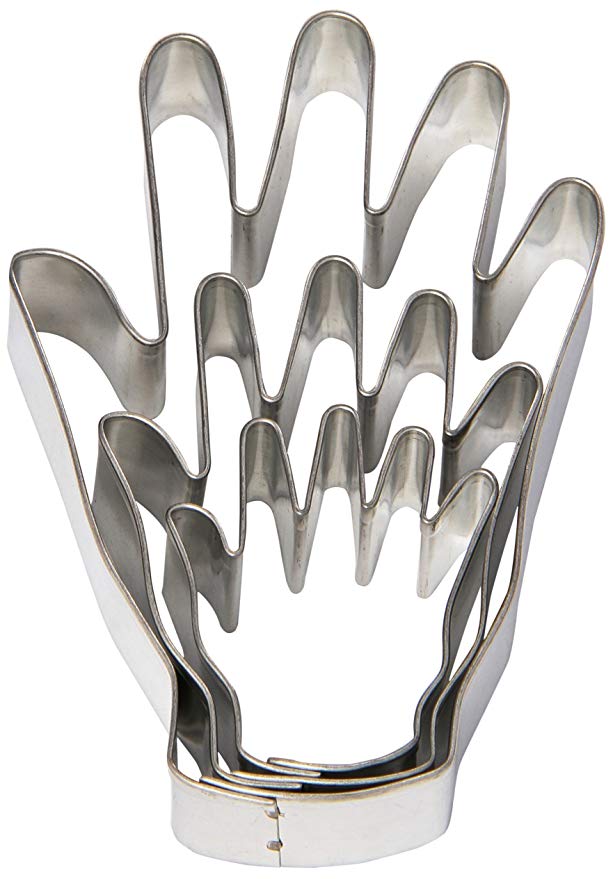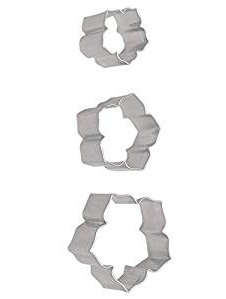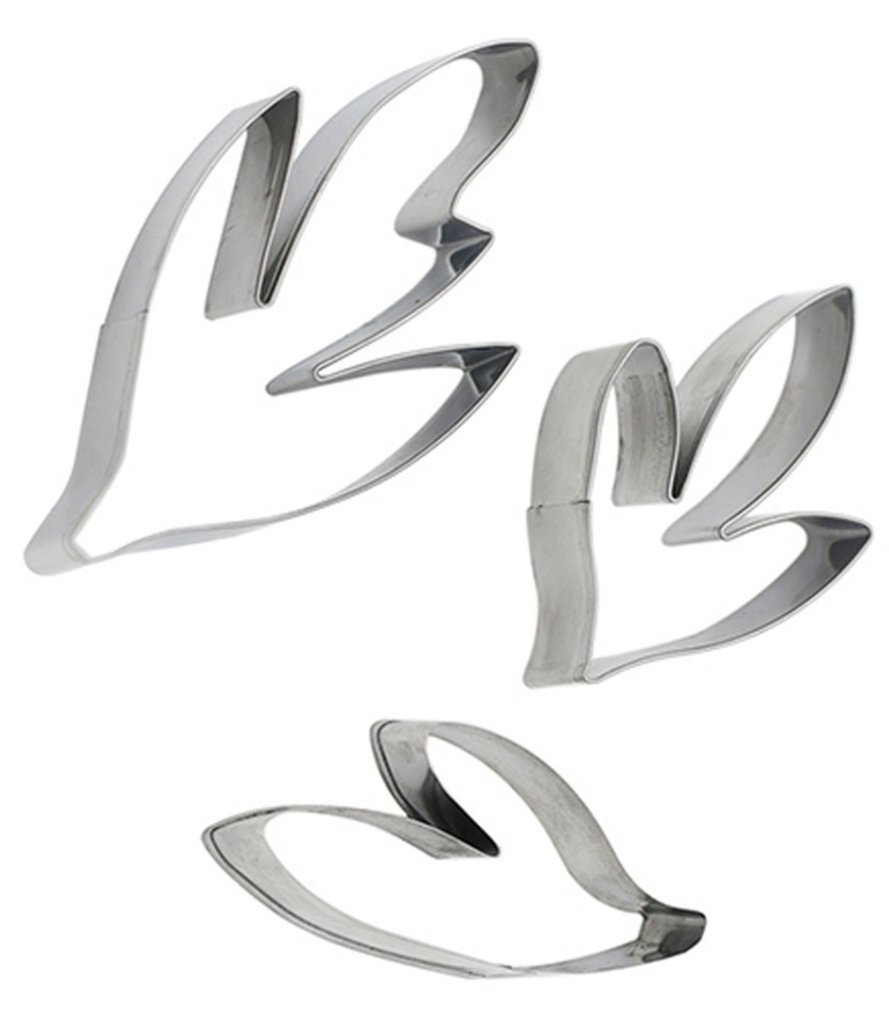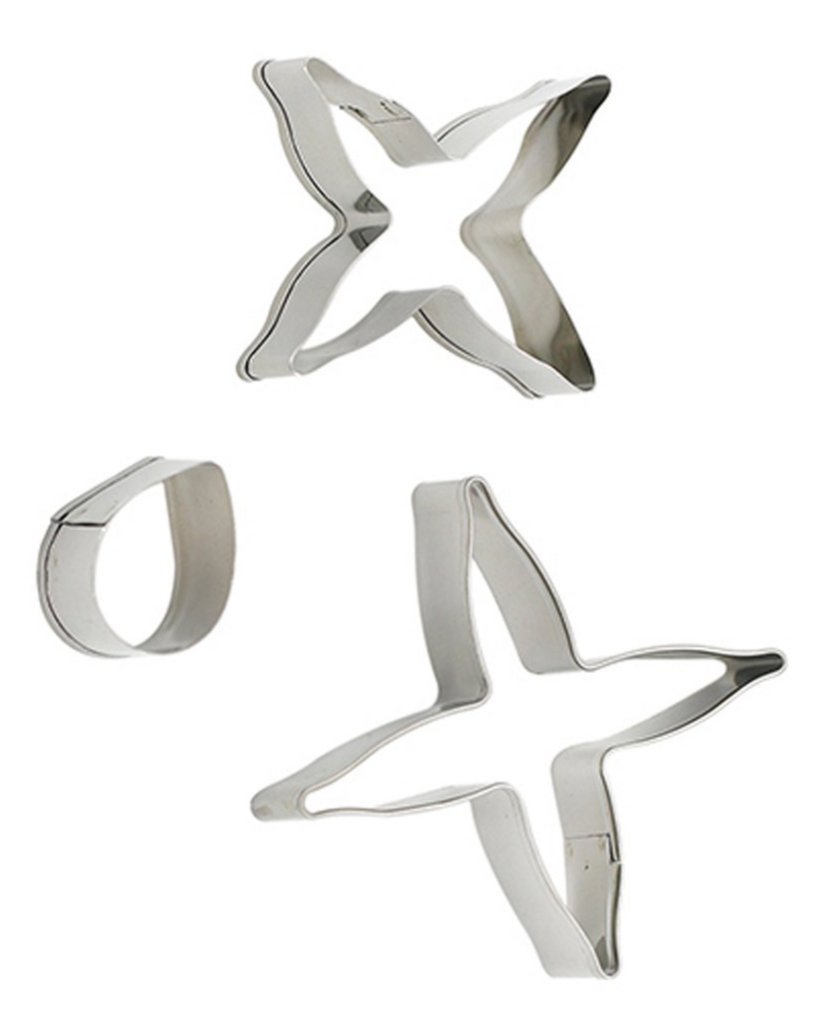 RESTOCKED- STEEL MESH FOR CREATING SLUMPING MOLDS
Lois Manno's favorite for creating her own organic forms for slumping her feathers! This material is flexible enough to be bent by hand, but stiff enough to hold the shape you give it. Durable stainless mesh can be reused and rebent for new shapes each time. Variety of size sheets available.

NEW BULLSEYE SHEET GLASS IN STOCK
Check out these new amazing styles just added to the Bullseye line!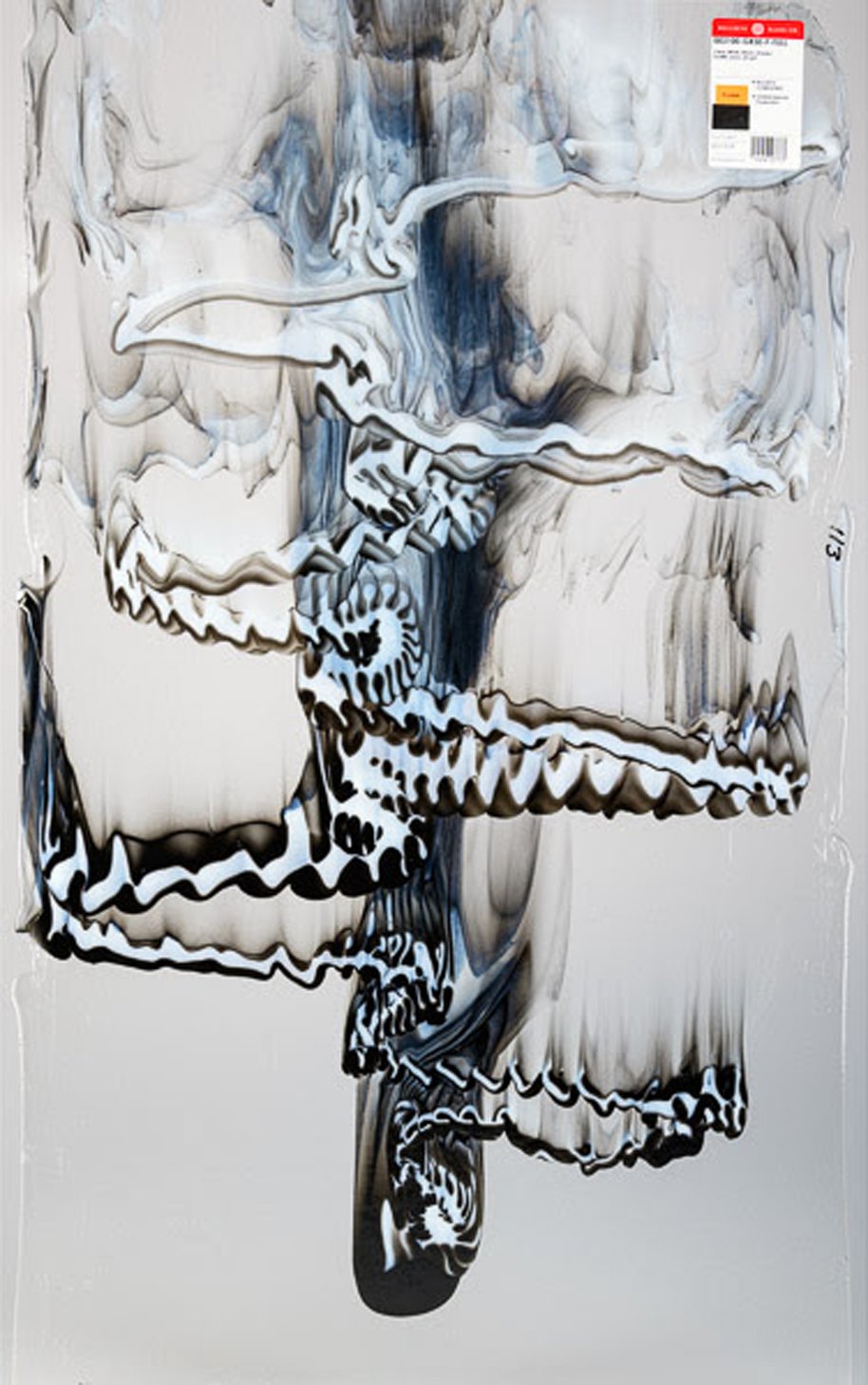 Clear, White, & Black Graffiti: 3100-GR30
With this clear-based graffiti's super versatility, the power is yours. Craving a color they don't make? Simply fuse this over any color sheet to create your own custom graffiti glass.​ These sheets are handmade and improvisational. Expect variation! Slice it, dice it, and mix it up for fantastic effects!
Also fabulous for stained glass projects!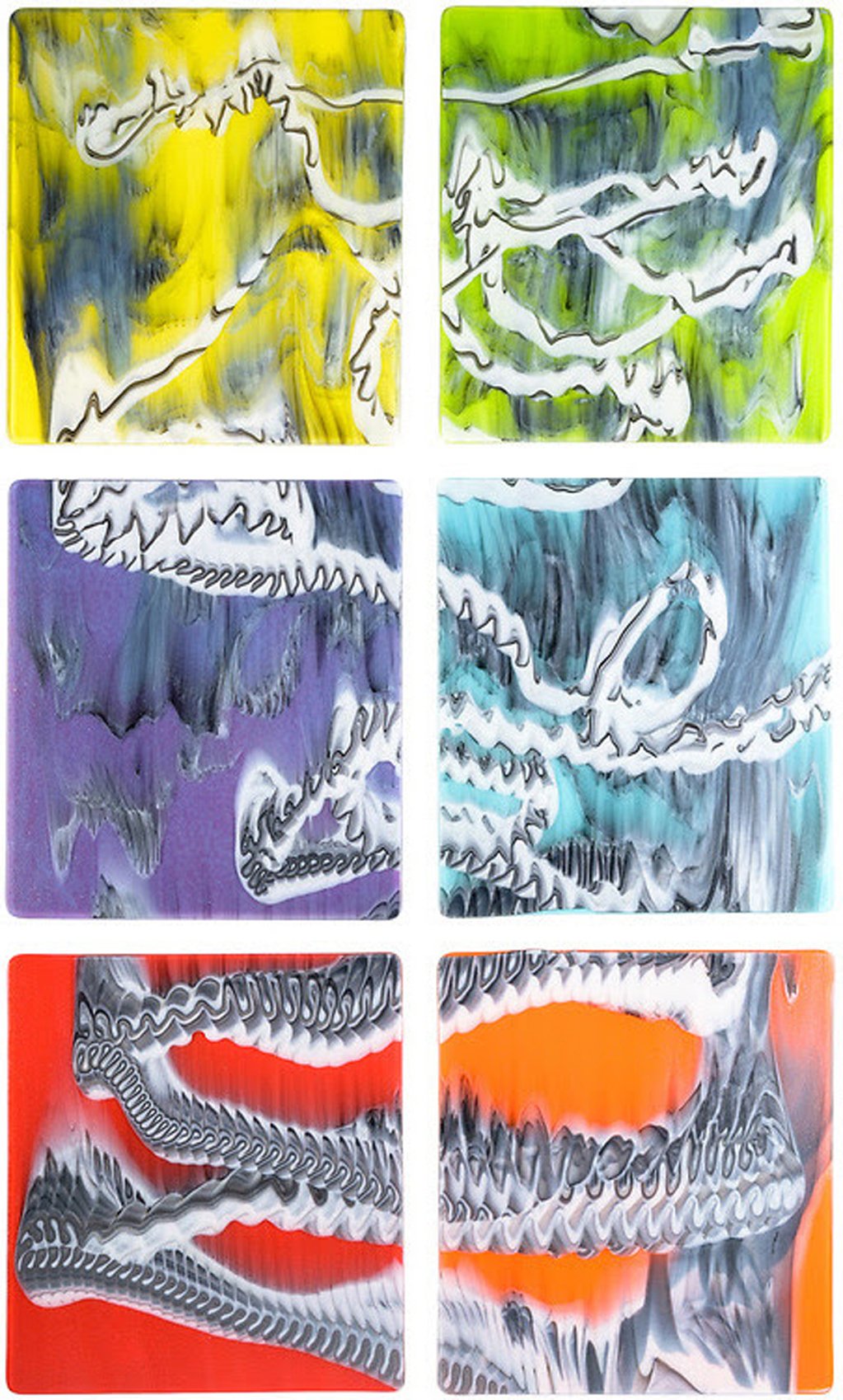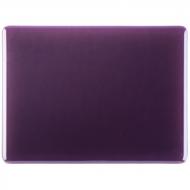 Amethyst Transparent Sheet: 1228-30
The wait for a distinct medium purple transparent is over!

Not only is Amethyst easy on the eyes, as a price code B it's easy on the wallet!
NOW IN STOCK- COMPCT UV EXPOSURE UNIT FOR PHOTO RESIST PROCESSES
Our go-to unit for photo resist sandblasting and no-frame silkscreen techniques, this unit is a compact powerhouse! The generous exposure area will fit up to an 11'" x 14" piece, or multiple small transparencies. Easy to use and store; we keep two in our studio because they take up so little room! BE SURE TO INQUIRE ABOUT OUR PHOTO-RESIST SANDBLAST STARTER KIT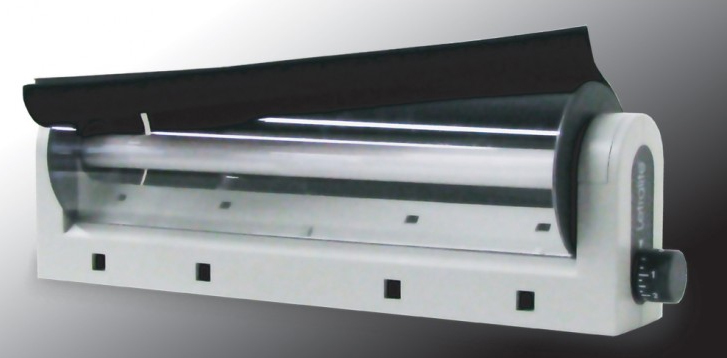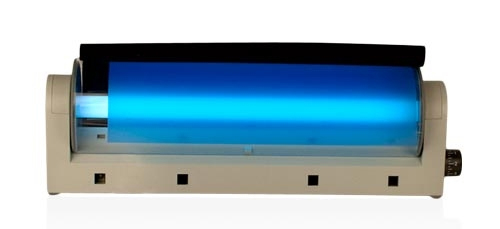 NEW VOGMASK STYLES NOW AVAILABLE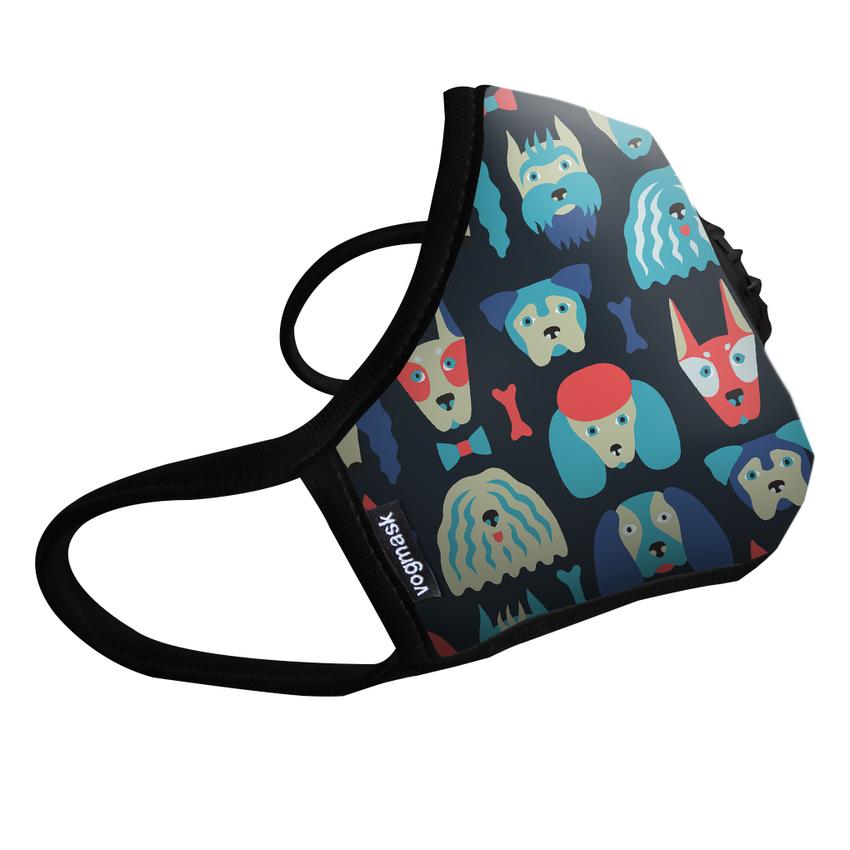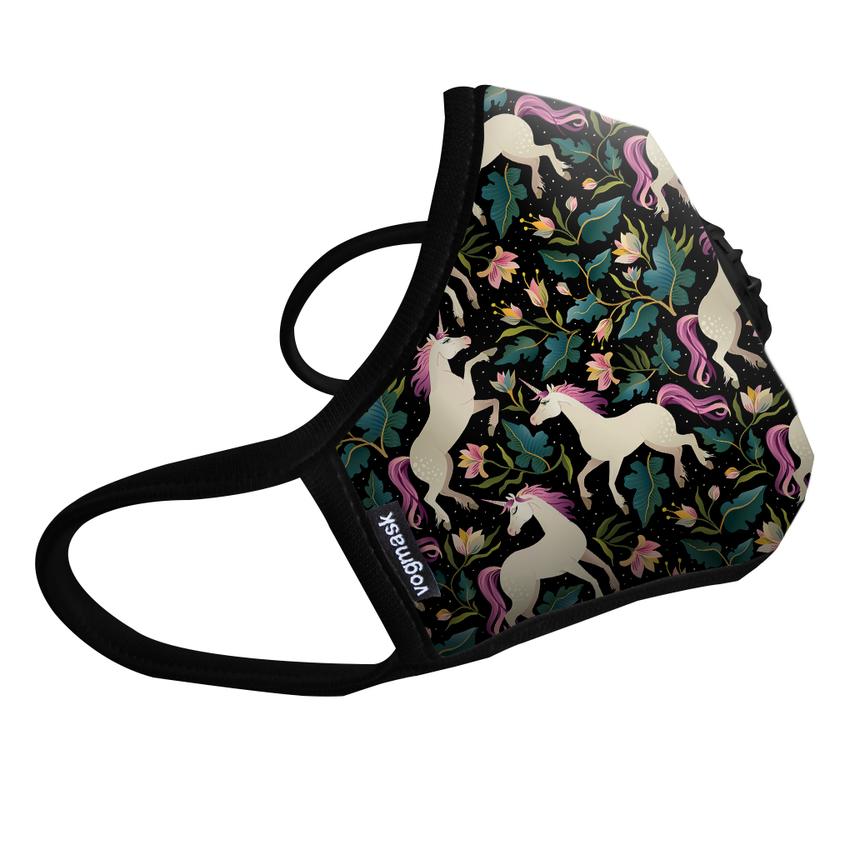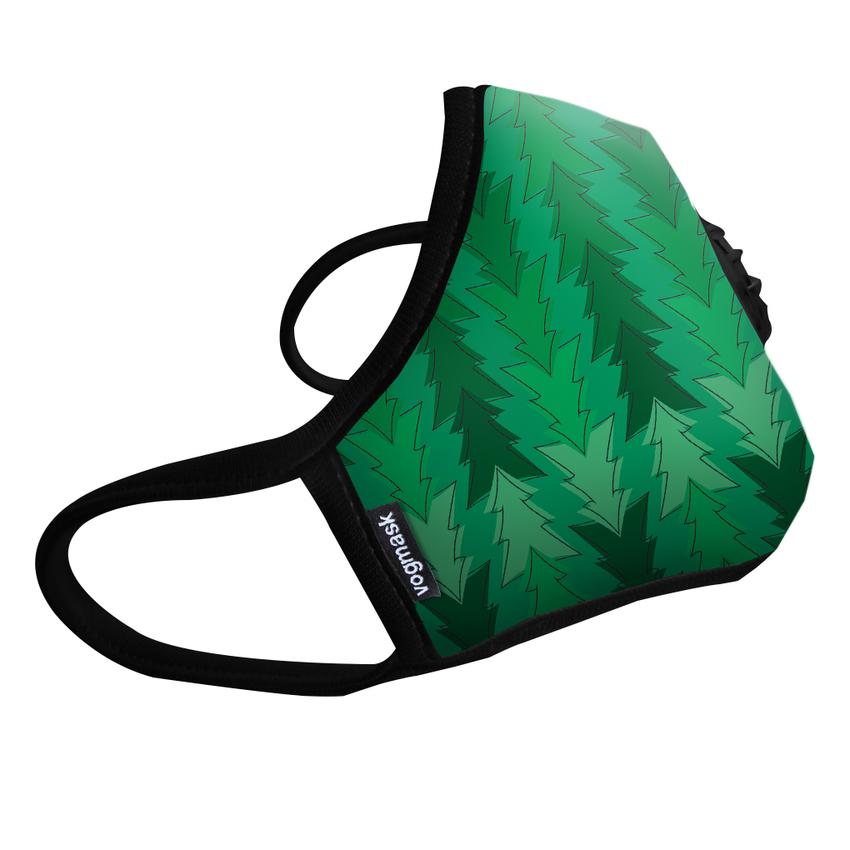 Reusable, colorful and fashionable particulate masks- THREE NEW PATTERNS NOW AVAILABLE! Use anywhere you would require a standard paper particulate dust mask. Each mask has a recommended life span of three years, and is washable. Tight-fitting adjustable nose makes it easier to wear with glasses without fogging them up than a standard paper dust mask. Huge variety of colors and patterns available; headstraps also available (sold separately)!
NOTE: Not intended for fumes, vapors, or oil-based particulates.
Limited edition glass murrini for all your fused glass projects, handmade by artist Robin Kittleson! Select from several curated color combos; each batch will vary because of their handmade nature. Each 1 oz pack contains enough murrini to cover an approximately 2"x2" area; slices range from 1/8"- 3/8" diameter and 1/4" average length.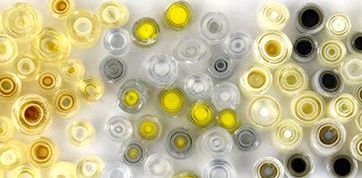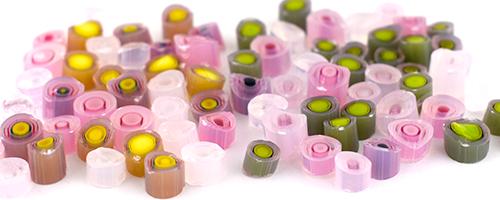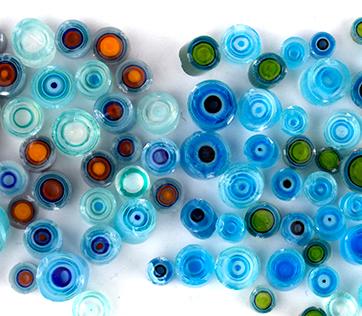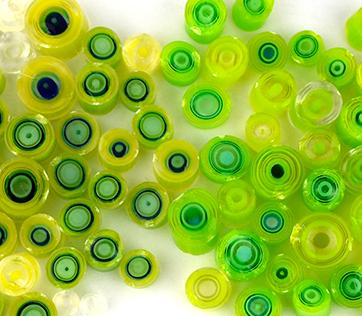 Just in time for spring, create a lush carpet of ivy for your glass garden! Fill with frit, scrap glass, or sheet to create custom shading and color. Perfect as components for other fused projects or lovely on their own. Beautiful!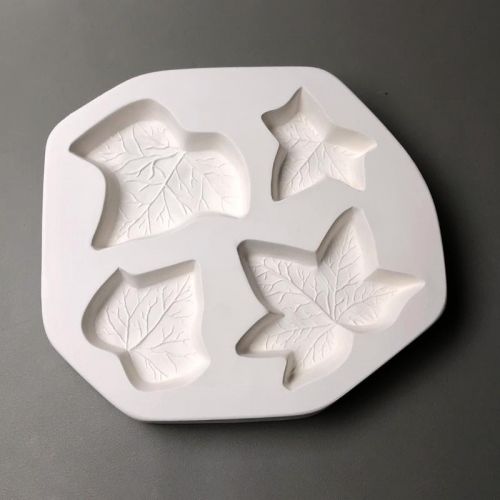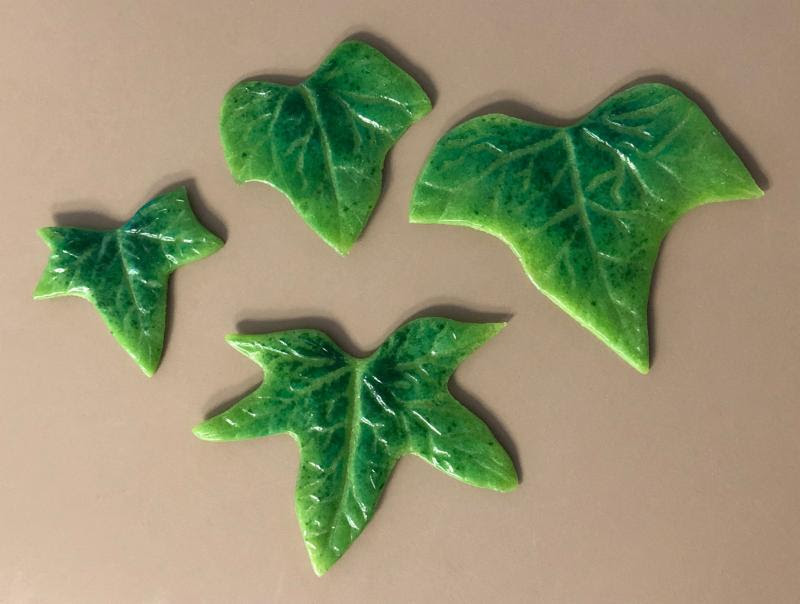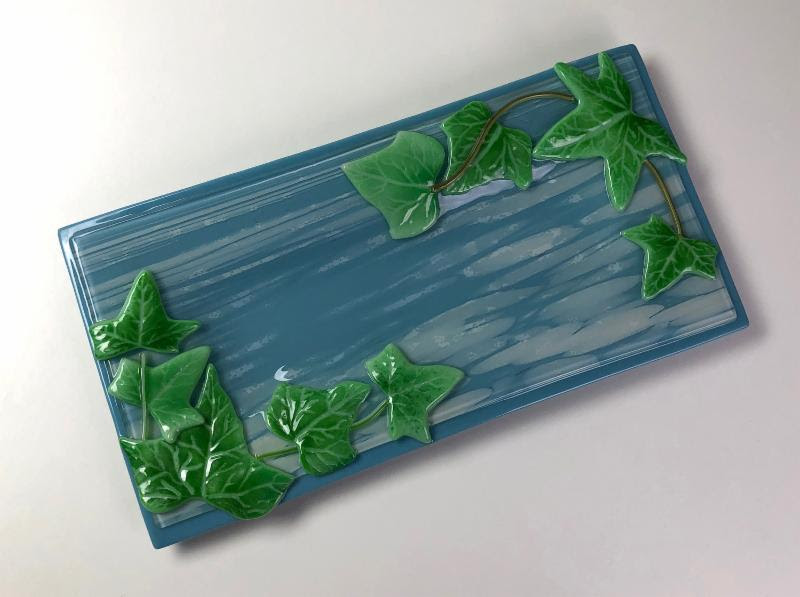 NEW SMALL TABLETOP KILNS FROM JEN-KEN!
Perfect for jewelry, samples, and much more! Compact design works well in any studio and allows the kilns to be stored easily when not in use. Manual infinite switch allows control over the ramp speed for thicker or pre-fused pieces as well as fine control over process temps. Both models run on regular wall current as well, so no special wiring required!
• Generous 8" x 8" firing chamber will accommodate up to a 7.5" x 7.5" shelf
• Optional sturdy steel stand included for safe and easy firing
• Three-piece design allows for easy loading of pieces on to the shelf and quicker venting and cooling of smaller pieces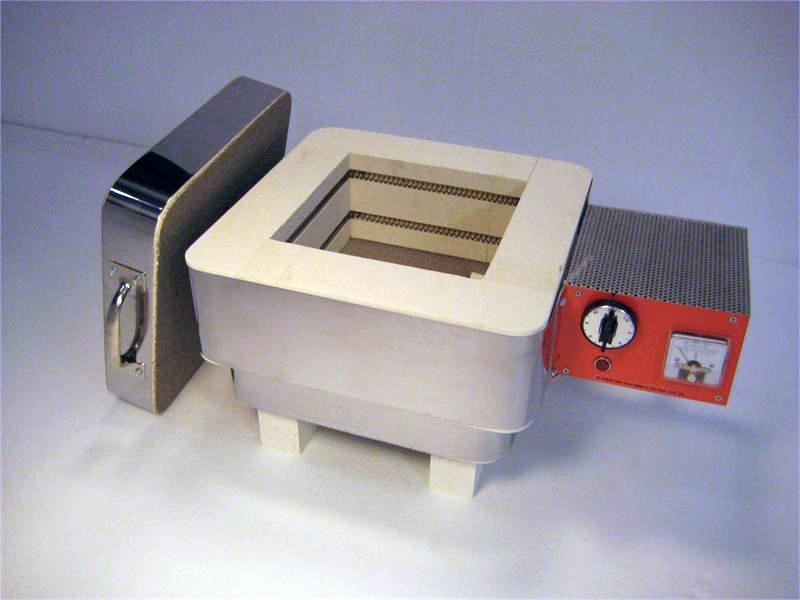 • Compact and convenient 6" x 6" firing chamber will accommodate a 5" x 5" kiln shelf

• Steel stand included to raise kiln off table surface.

• Heats to full fuse temperatures very quickly for fast firing turnaround for smaller pieces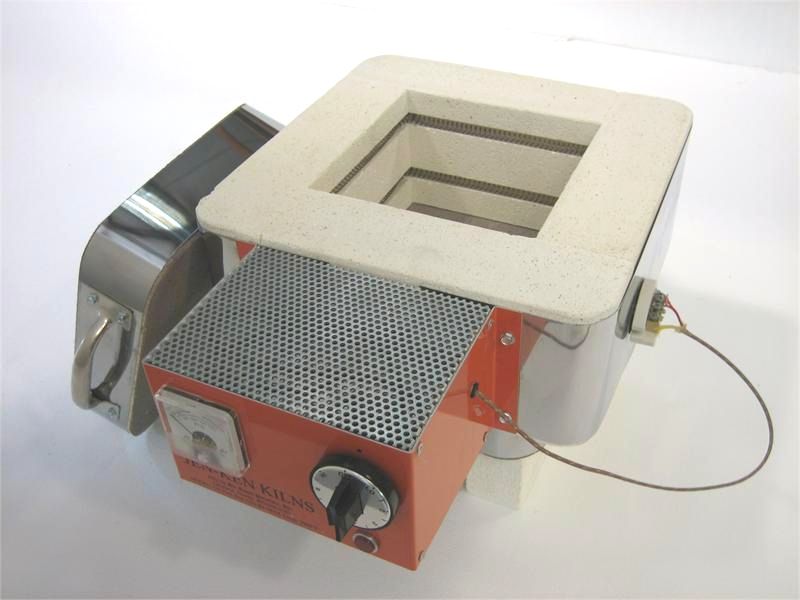 Our new favorite toy! Enjoy the flexibility and convenience of a professional glass lathe in a compact tabletop model. Built with Covington's renowned quality and durability, this great machine is perfect for both hobbyists and professionals alike. Come in and take ours for a test drive!
• Variable speed control from 0 to 1800 rpm

• Accommodates up to 4" wheels

• Powder coated for durability

• Machined out of aircraft quality billet aluminum

• Catch pan and hood are magnetically attached to the base, making for easy removal for cleaning and storage

• Machine mounted to a solid aluminum base

• Built for use with either direct water feed or with plumbing kit (sold separately)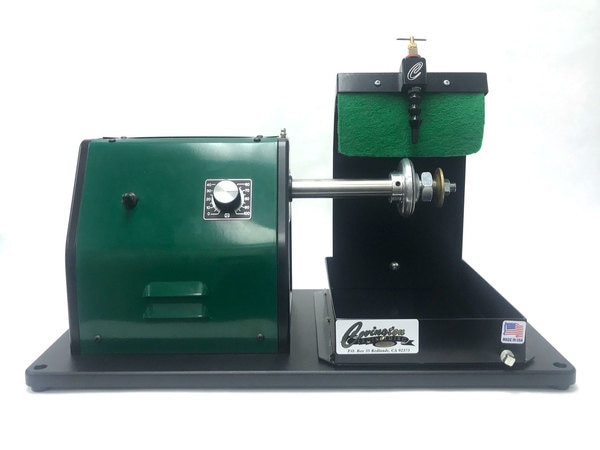 NEW ECONOMY CLEAR TEXTURES FOR STAINED GLASS
Eight new clear textures offered as an economical alternative to Spectrum (Oceanside)- get a similar look for your stained glass pieces and architectural applications.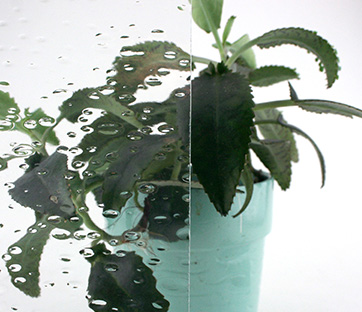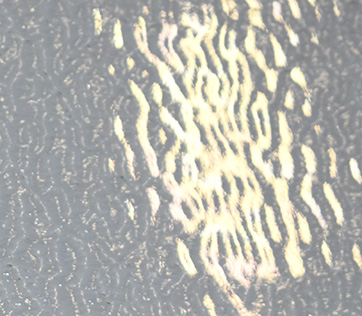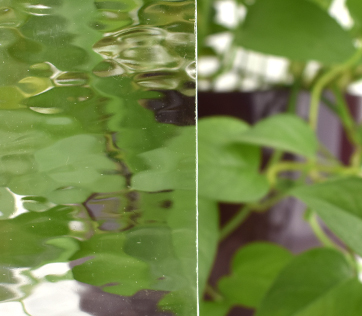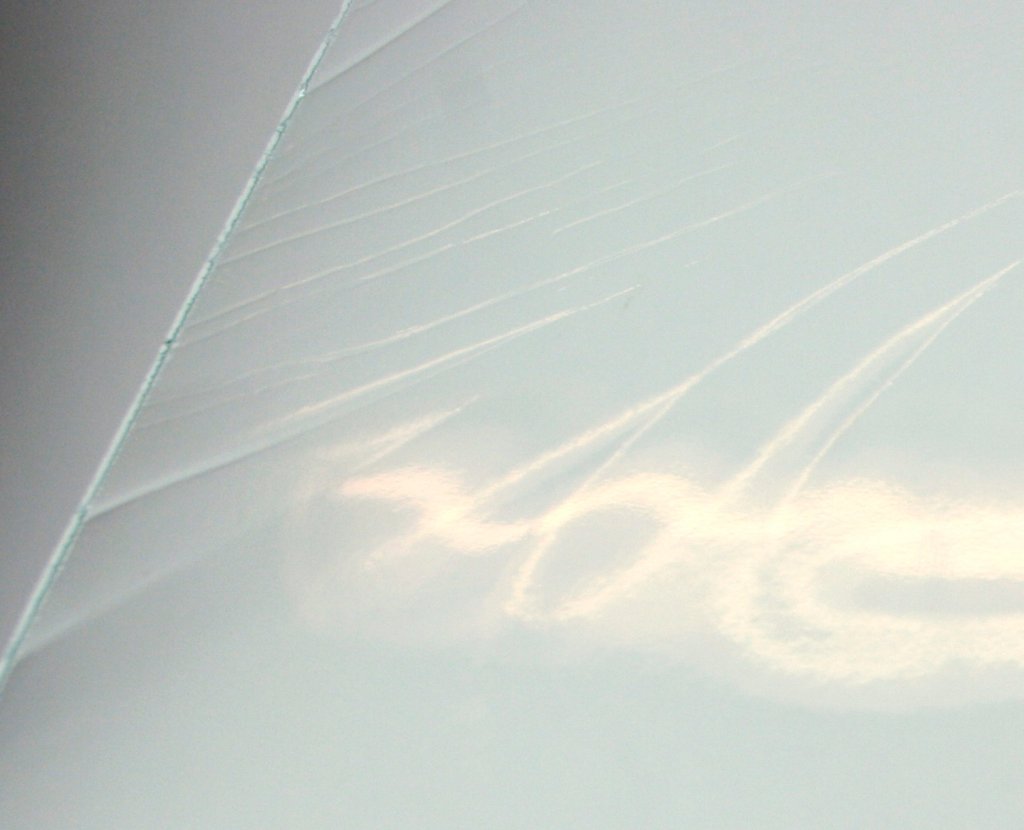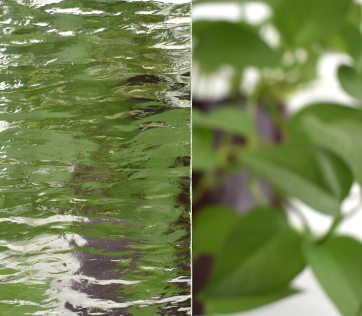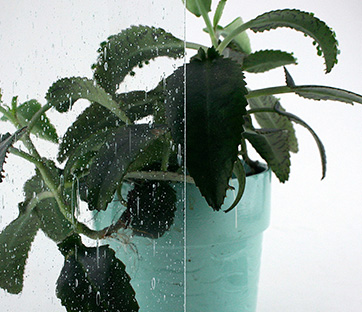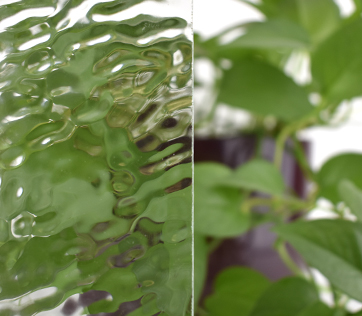 BULLSEYE CLEAR RAINBOW IRIDIZED FRIT IS HERE!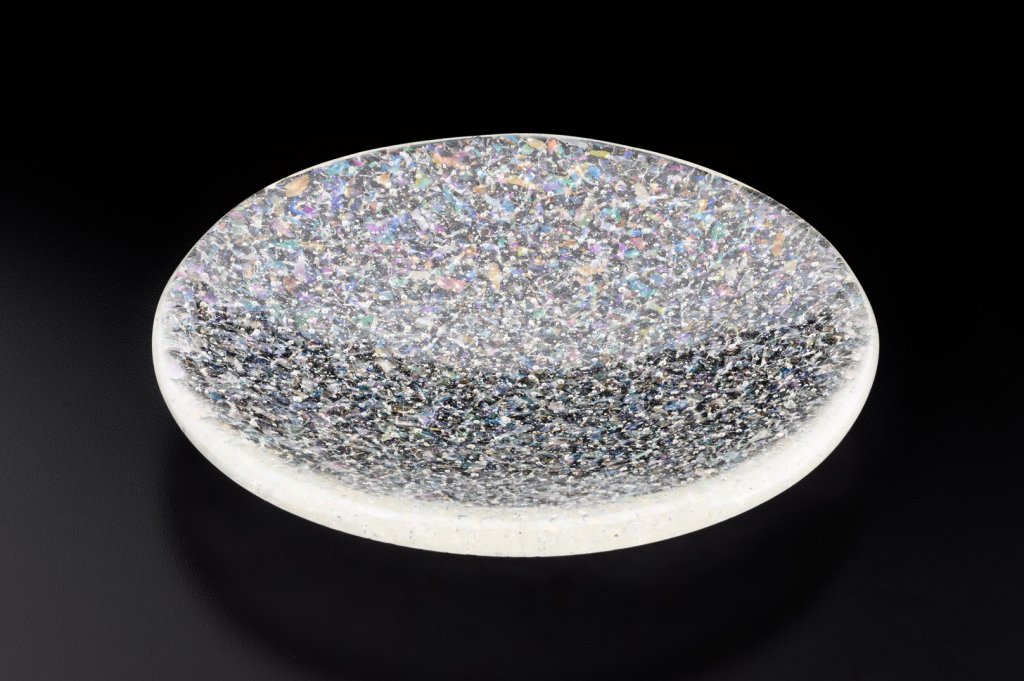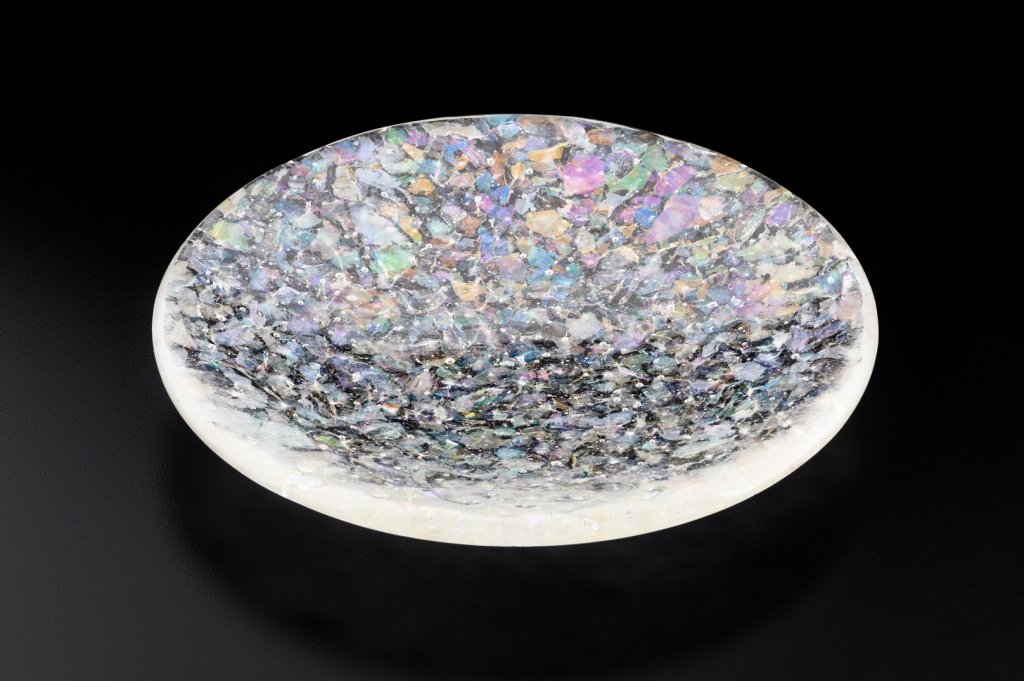 Add a touch of subtle sparkle to your cast and fused kiln-glass! New rainbow iridized clear frit from Bullseye Glass makes it so you don't have to crush your own anymore. Use the extra large frit to add a bit of organic iridescent pattern beyond form, texture, and color. The Medium and Coarse grits will add sublime metallic sparkle to your work. Available in Extra Large, Coarse, and Medium grits; check them out today!
RESTOCKED- 90 COE TWISTY CANES
Just like glass candy! Use these great little Bullseye-compatible twisty rods to add embellishments to your fused projects and mosaics. Also great for beadmaking and torchwork with other 90 COE glass!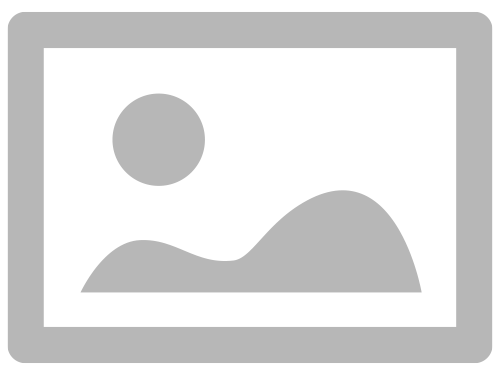 NEW REUSABLE CASTING MOLD DESIGNS!
EXTRA LARGE DRAGONFLY MOLD
Create a field of dragonflies to fill your porch, garden, set on a fence, or anywhere you want them! The generous 15" x 12" size will make a dramatic presentation, and is great for using up scrap glass. Whip up your own dragonfly family today!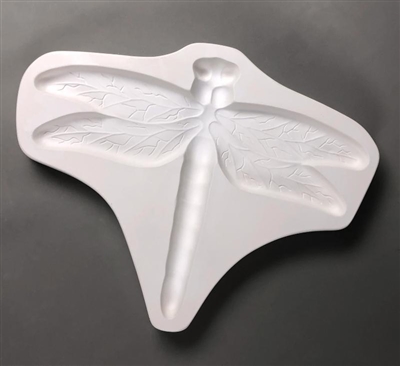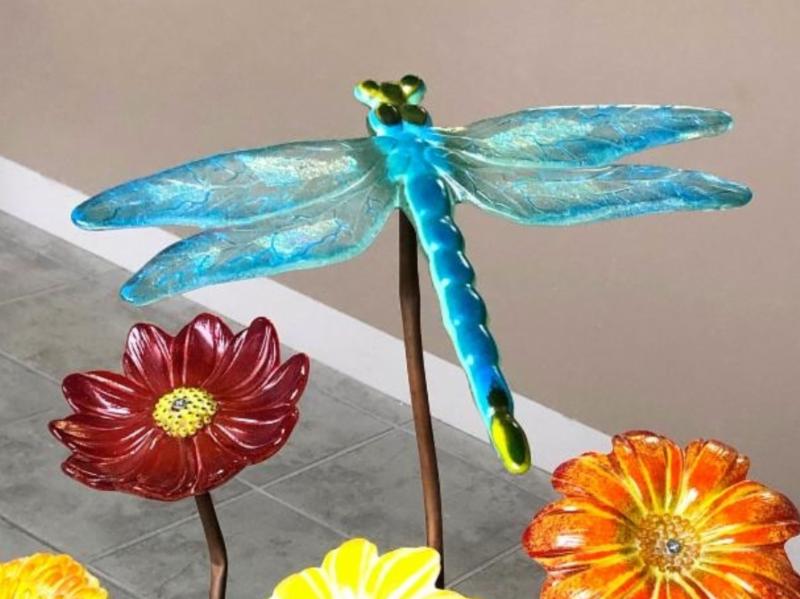 SMALL & MEDIUM CAST RIVER ROCKS
Designed by guest instructor Mark Hufford, these molds will make creating your own rocks and pebbles a breeze. A great way to use up scrap glass and frit, the rocks are great on their own or perfect for inclusions in larger projects.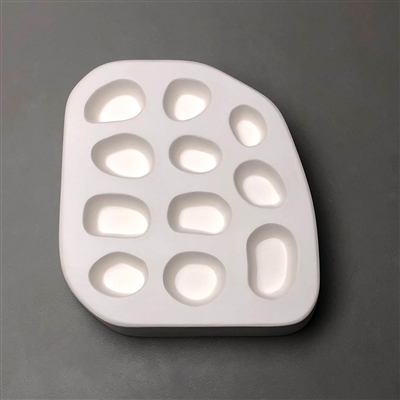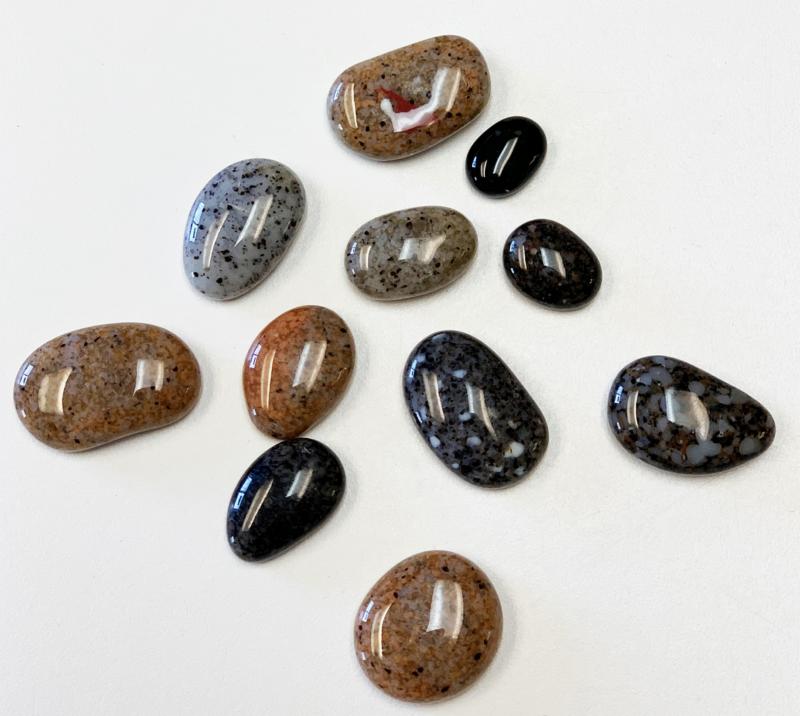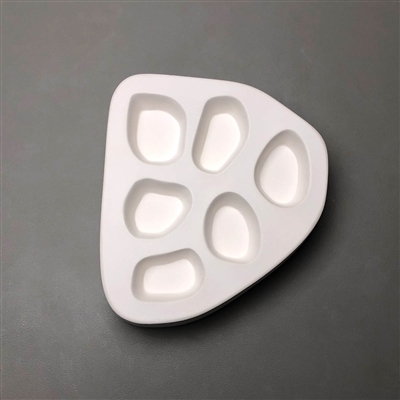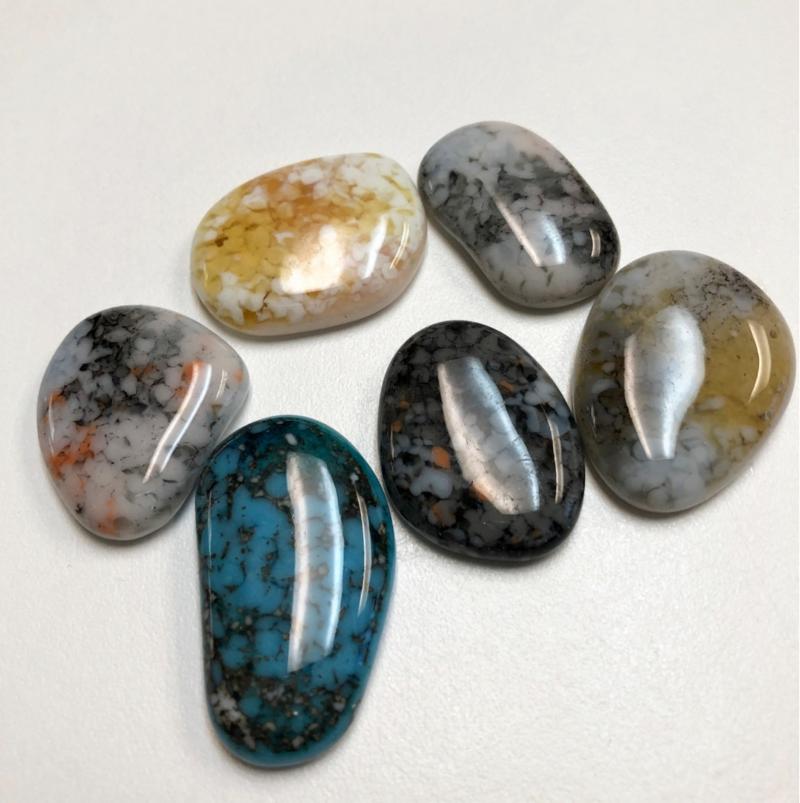 STAINLESS STEEL ZIG-ZAG MOLDS
Variety of sizes to choose from! Use for slumping component parts for windchimes and suncatchers, to create business cards holders, or for anything else you want. Durable stainless steel construction will last through many firings. Coat with ZYP mold release for best results (available separately).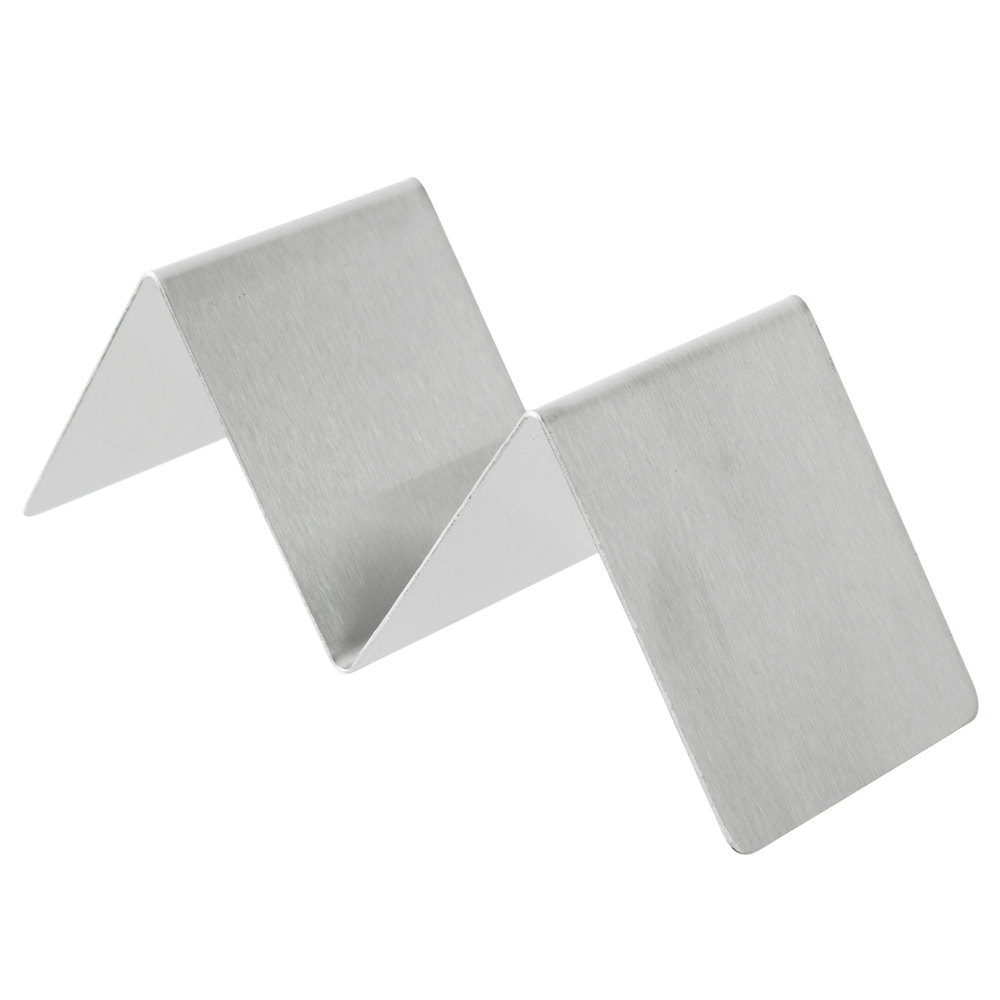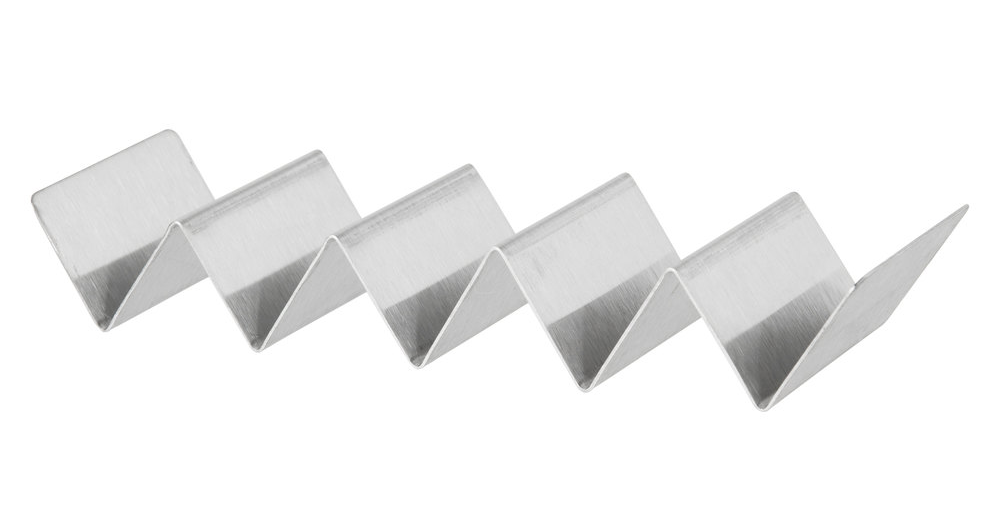 IT'S HERE! THE GRINDER, BY TECHNIGLASS

We've tried it, and we LOVE IT! It's super quiet, with minimal vibration, and includes the Quick Fit bit system for fast and easy changing from one bit to another.
The Aqua Flow system eliminates the need for sponges, and is always snug against your bit, ensuring adequate water flow for maximum performance and bit life.
The controls are intuitive, and the built-in LED light strip illuminates everything clearly without the need for a separate lamp.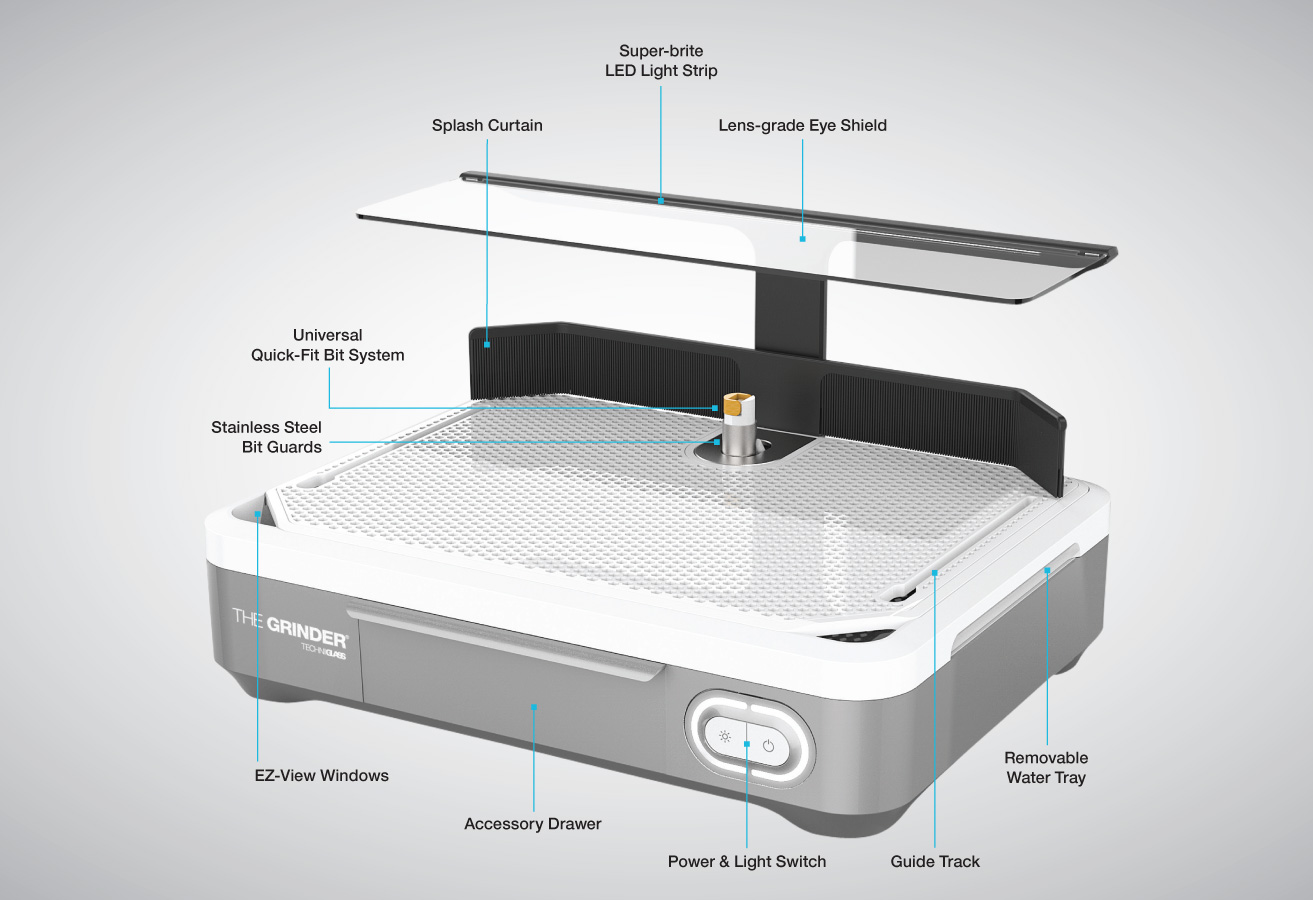 SIMPLE SCREENS RESTOCKED- NEW DESIGNS NOW AVAILABLE!
Easy-to-use pre-made silkscreens in a variety of great designs. Add detail and interest to your pieces without having to burn your own screens! Use with enamels or powder and fire for amazing results. Simply rinse, dry, and use again! Assorted designs available, check out some of the latest additions to our collection below!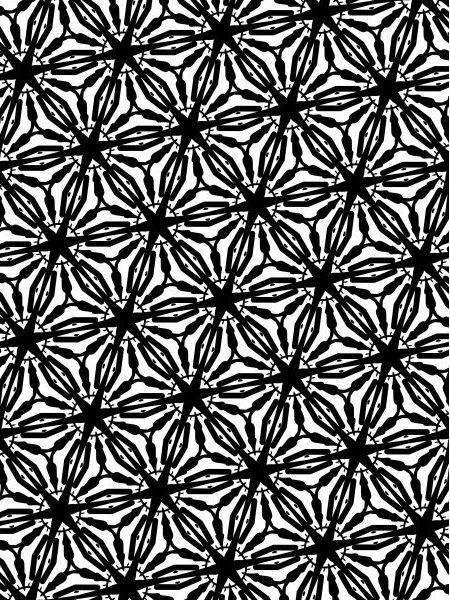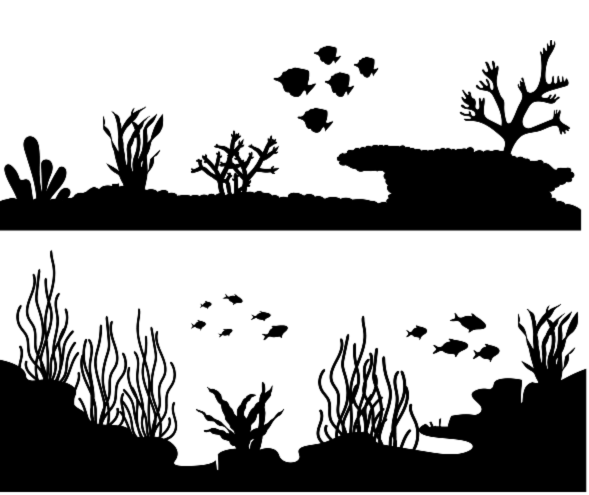 MARK HUFFORD'S NEW BOOK NOW IN STOCK!
Get your copy of The Art of Fused Glass Enamel Painting today!
This long-awaited book covers techniques that Mark uses with Hues to Fuse, Colors for Earth, Unique, EZ Fire, and other specialty enamel products. Basic enamel applications, watercolor washes, transparent effects, underglazes and more are all covered in this amazing encyclopedia of methods!
The spiral binding on the book helps it lay flat on your work surface, also making to easy to scan and copy designs and patterns. It includes 150 pages with over 250 full color photos and illustrations. Blank pages are included in each section for you to record notes and results, making this the ultimate customizable reference!
DON'T MISS MARK'S TWO BRAND NEW CLASSES HERE IN AUGUST 2019! CHECK OUT OUR
CLASSES PAGE
FOR ALL THE DETAILS...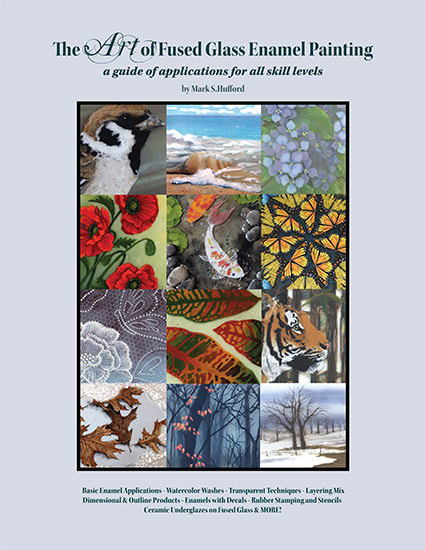 We've just restocked our bins with a huge variety of gorgeous dichroic, perfect for all your fusing needs. Choose from an enormous variety of colors and styles on black or clear, all 90 COE.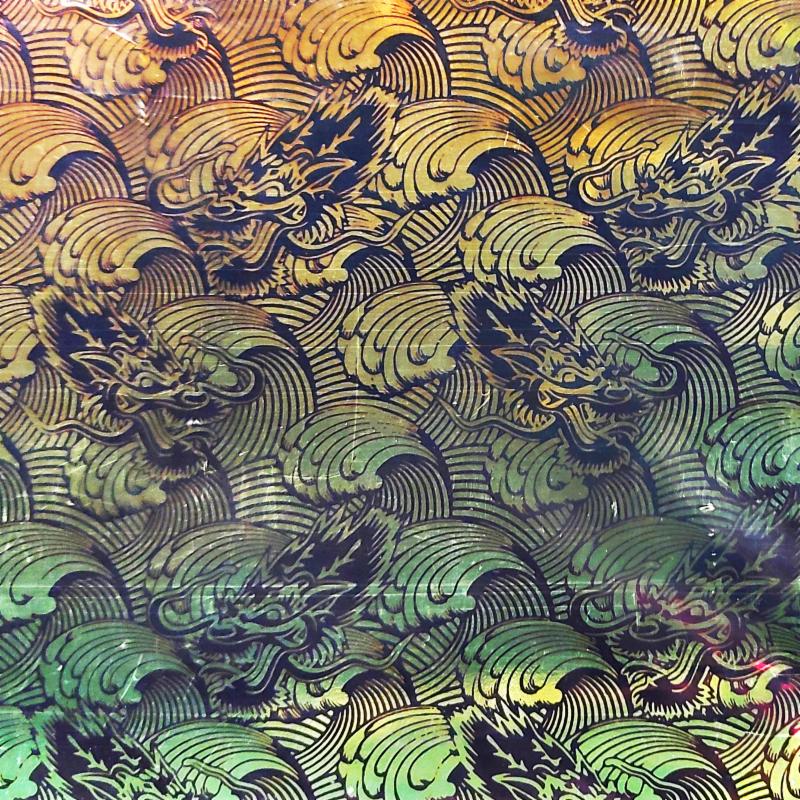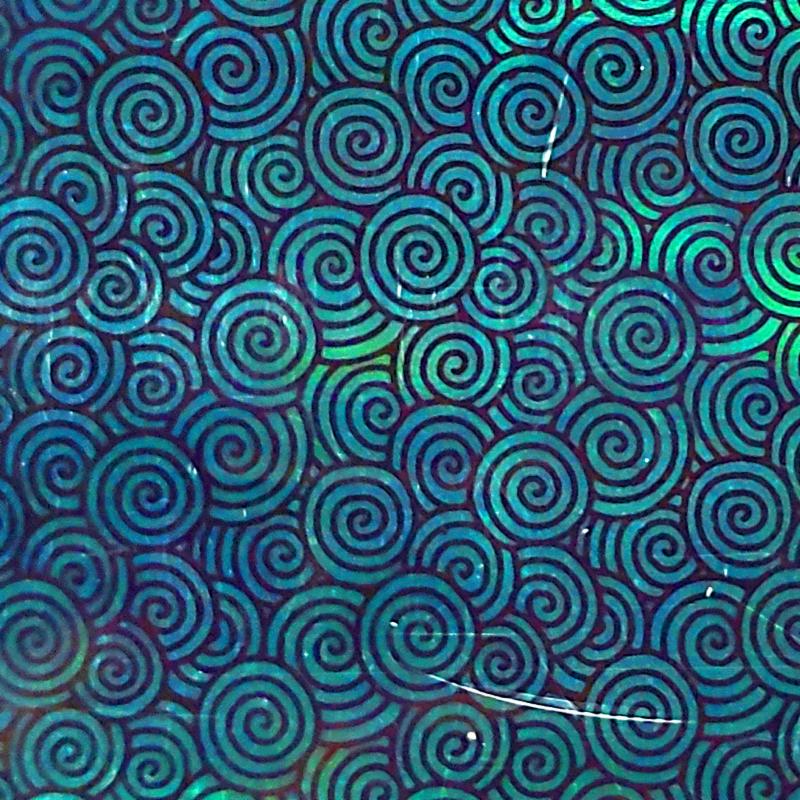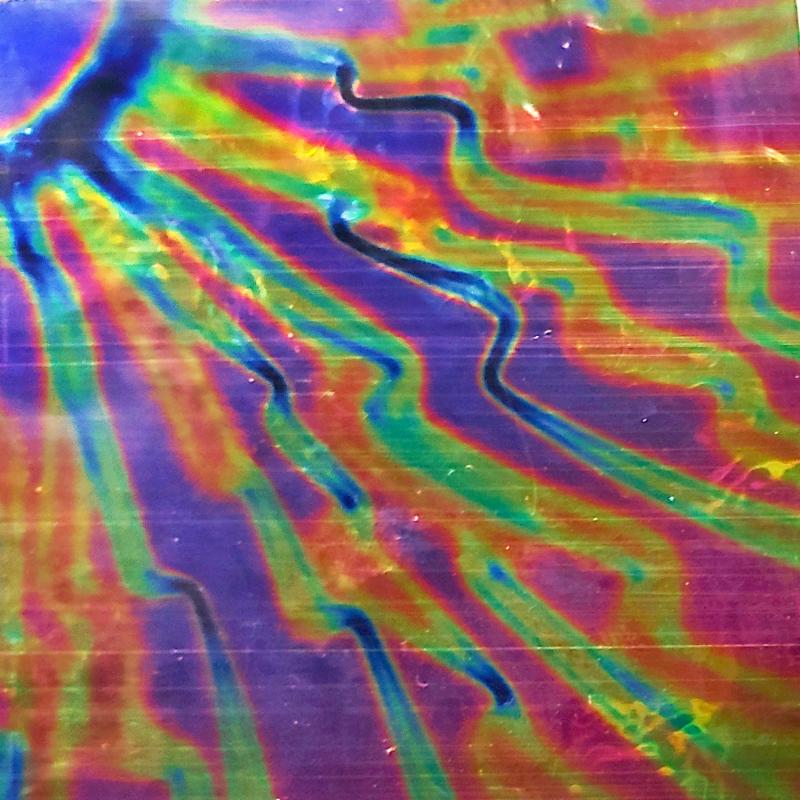 Reusable, colorful and fashionable particulate masks- NEW PATTERNS NOW AVAILABLE! Use anywhere you would require a standard paper particulate dust mask. Each mask has a recommended life span of three years, and is washable. Tight-fitting adjustable nose makes it easier to wear with glasses without fogging them up than a standard paper dust mask. Huge variety of colors and patterns available; headstraps also available (sold separately)! NOTE: Not intended for fumes, vapors, or oil-based particulates.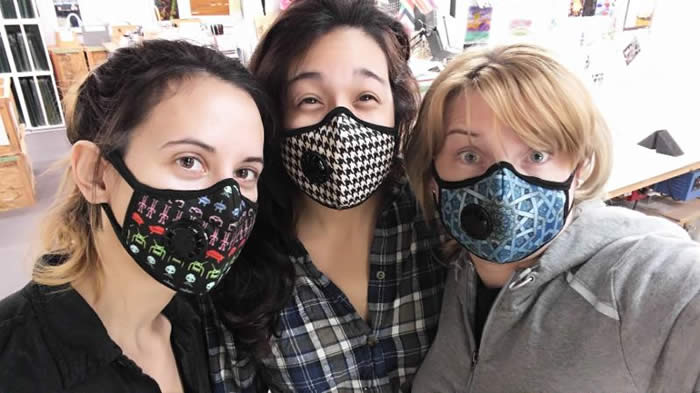 LAMPS FOR ALL SEASONS 2019 CALENDAR!
This beautiful calendar put out by the ASGLA (Association of Stained Glass Lamp Artists) is back for the new year! Featuring the works of lamp artists from all over the world, this is a treat for the eyes. Also wonderful as a visual reference for your own stained glass projects.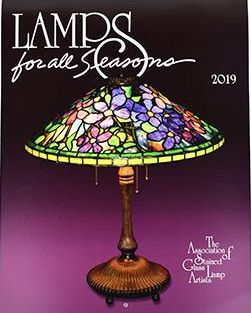 A new addition to the line of textured molds for fusing! Based on a drawing by Weisser Glass friend and guest artist Mark Hufford, this is a sure bet for any cat or animal lover. Fill with frit, paint or just fuse as-is for fabulous detail!

Now you can have the moon and stars with this adorable casting mold. Fill with frit, scrap glass, or make it extra special with dichroic. Guaranteed to please!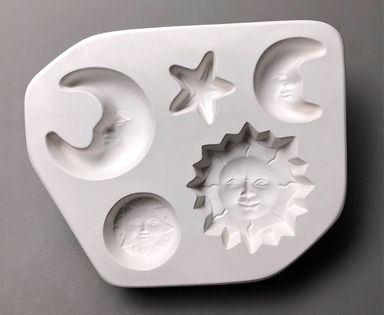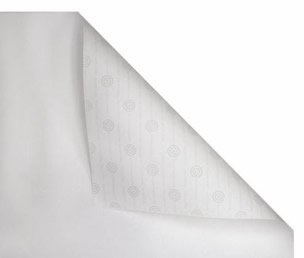 NEW BULLSEYE THINFIRE SHELF PAPER ROLLS
The ThinFire paper you love in different formats! Available in 20.5" x 65', and 41" x 32.5'. These manageable roll sizes mean less waste in general, and no seams under large fused projects.
DICHROIC FRIT FLAKES SAMPLE SET
SO cute! A fantastic way to try out these glittery goodies. Includes 1/4 ounce tube each of five different colors of dichroic-coated flakes, as well as one tube each of clear and black. All 90 COE; makes a fantastic stocking stuffer!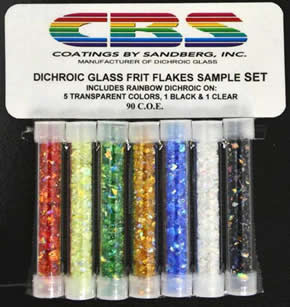 New, inexpensive grinding and engraving bits to fit rotary hand tools! use in your Dremel, Foredom, or favorite rotary machine to engrave, coldwork, clean up, and add detail. Two shapes and four sets to choose from. Fits most brands of machines (different collets- sold separately- may be required)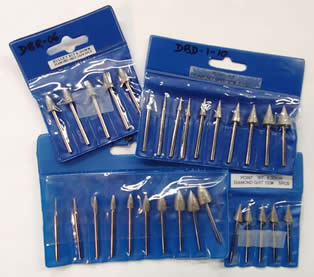 NEW WINTER ICICLE CASTING MOLDS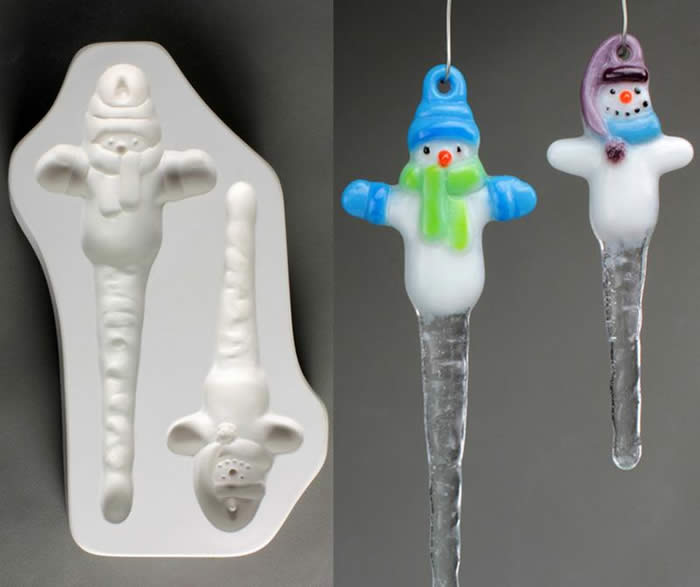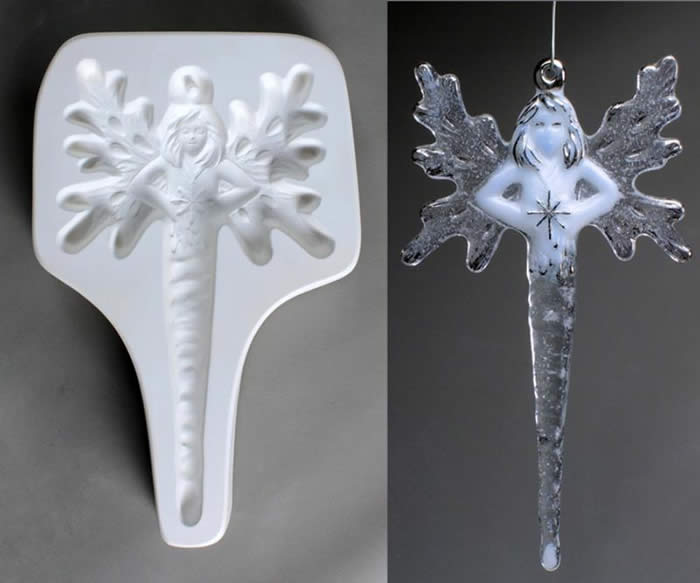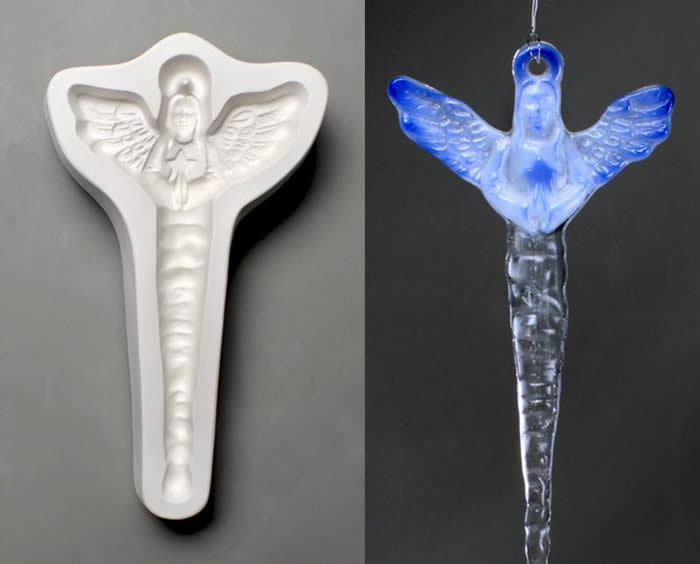 Adorable and easy to make, these icicles make quick and easy holiday gifts! Make them as detailed or as simple as you like; just fill with frit, powder, or scrap glass and fire. Keep them hanging all winter long; guaranteed to please anyone on your list!
HUGE VITROGRAPH STRINGER RESTOCK
Lots of colors and styles to choose from. All 90 COE!
WEISSER GLASS NOW STOCKING BIG MOUTH PAINTS
Weisser Glass is now carrying Big Mouth Glassline paints! These wide mouth jars make the paint easier to work with for all kinds of projects. They have a more fluid consistency and are perfect for pouring! Choose from 14 colors in stock; get yours today!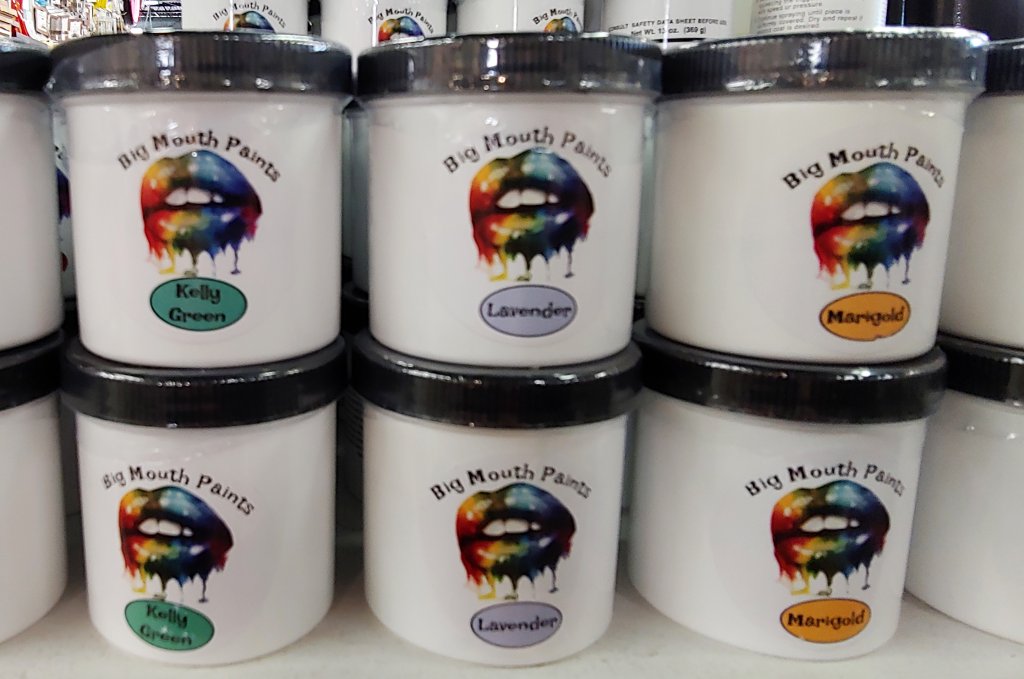 NEW SIMPLE SCREENS: PRE-MADE, REUSABLE SILKSCREENS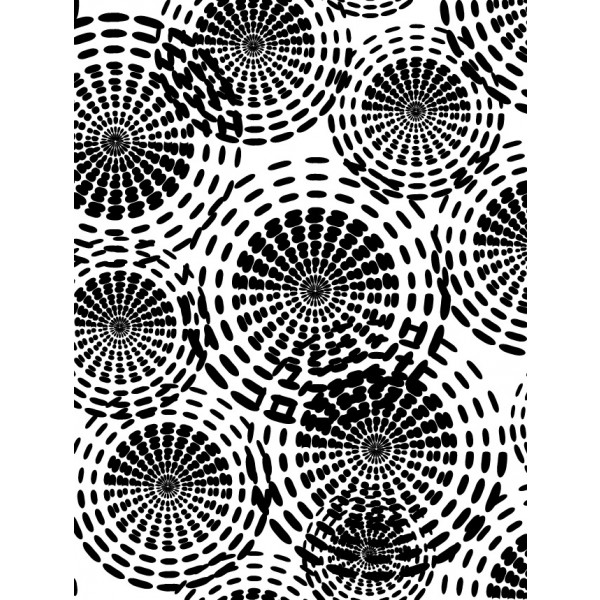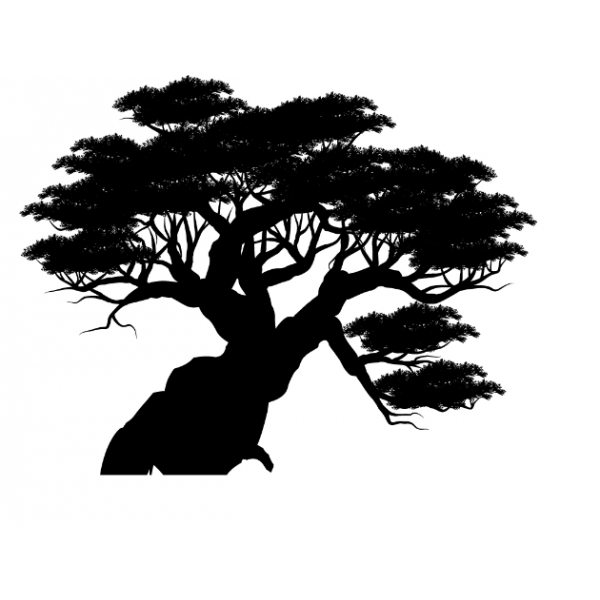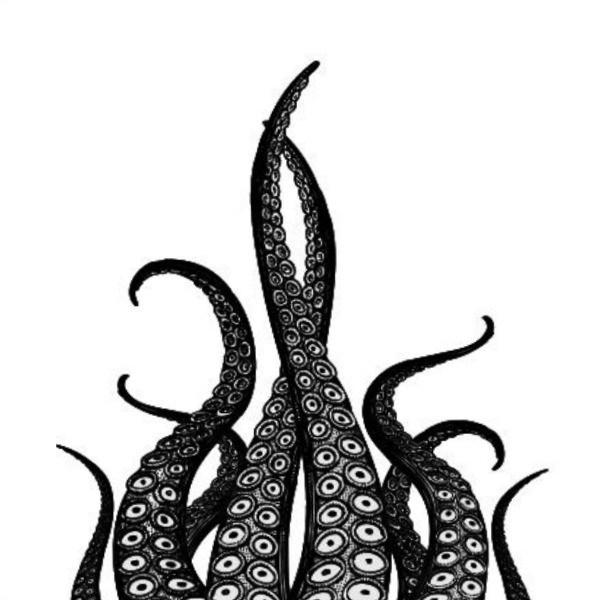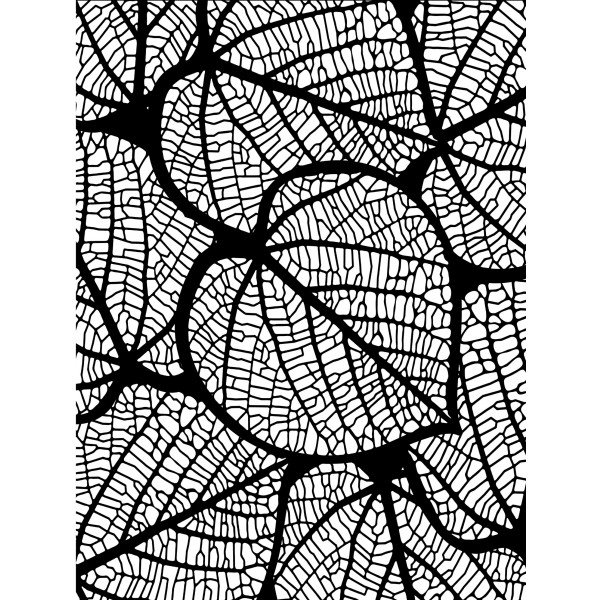 Easy-to-use pre-made silkscreens in a variety of great designs. Add detail and interest to your pieces without having to burn your own screens! Use with enamels or powder and fire for amazing results. Simply rinse, dry, and use again! Assorted designs available.
NEW HI-TECH SLANT FLAT-LAP GRINDER & TABLETOP TRIM SAW
Two fantastic new additions to our line of grinders, we're pleased to introduce these new studio staples. Come in and test drive our studio models today!
8" Slant Flat Lap Grinder

An ideal grinder/polisher for any studio, hobbyist or professional! The unique angled design makes for great visibility and less spray when in use, and also makes it easy to sit while working. This complete kit comes with the machine, 4 discs of assorted grits, 1 felt polishing disc, and everything you need to get started. No water line or drain setup required!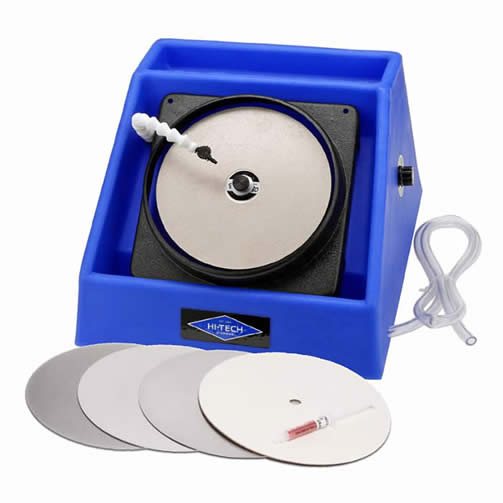 4"/5" Trim Saw

The perfect little tabletop saw for any studio! A small footprint makes it easy to store and move, and the built-in reservoir does not require any water feed or drain setup. Includes one each of 4" and 5" notched diamond blades, for smooth, clean cuts. Perfect for jewelry, murrine, canes, and other small pieces!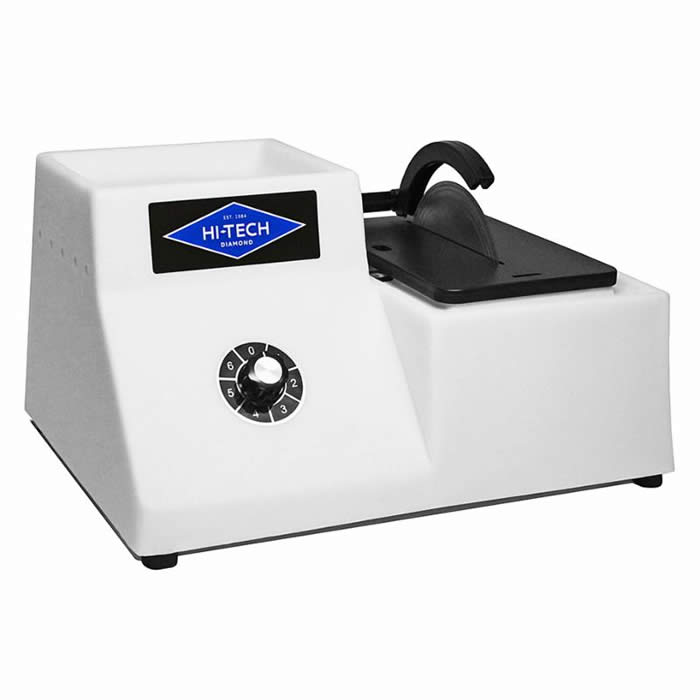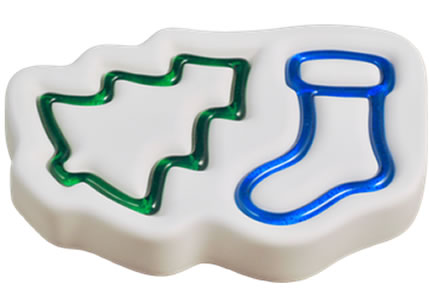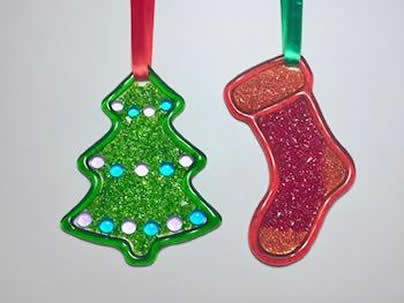 NEW HOLIDAY CASTING MOLD FROM COLOUR DE VERRE
Create festive decorations for windows, Christmas trees, or your office cubicle with Colour de Verre's Holiday Tree & Stocking design. The finished pieces make the dreariest winter day a bit brighter and more cheerful. They're the perfect "little gift" and are easy to make because they require only one firing!
BULLSEYE 90 COE BLOSSOM COLLAGE GLASS
New Special Production fusible collage glass, Blossom is a beautifully textured clear glass with a custom blended mix of coarse frit stringer and confetti. Perfect for landscapes, stained glass projects, and anywhere you need a fantastic, soft painterly look. Available for a limited time only; get yours before it's gone!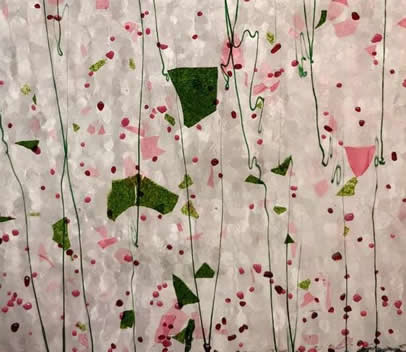 FRESH SPECIAL PRODUCTION NOW IN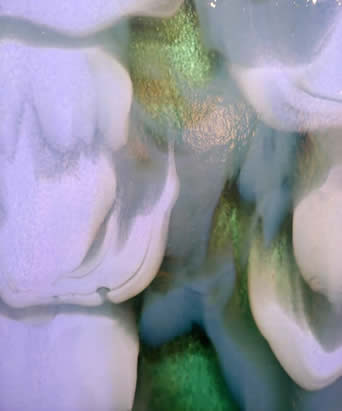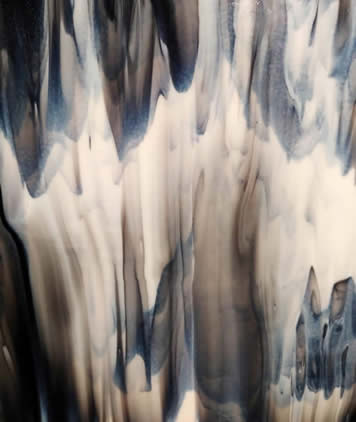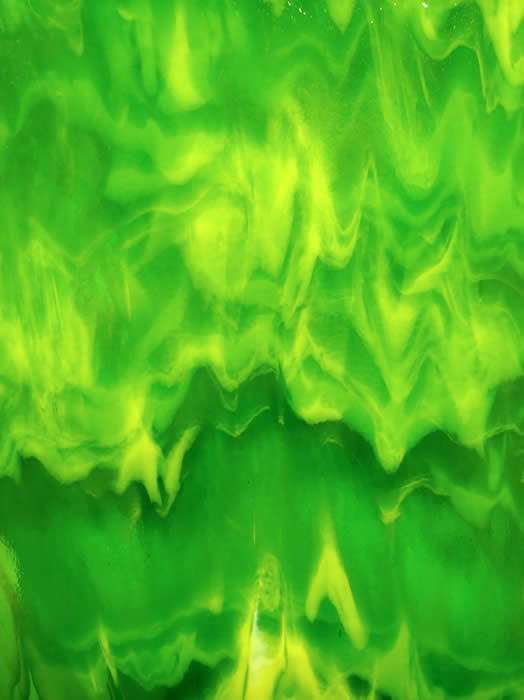 Brand new stock just in; check out the drama and beauty of these limited-production fusible glasses. Not just for kilnwork, they can be used for stained glass, mosaic, and much more!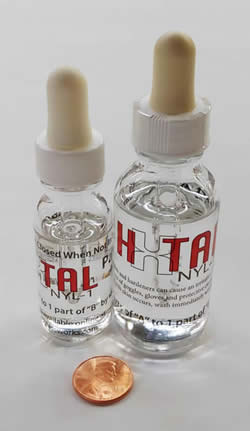 Brand new! The perfect size if you only use HXtal for hanging hardware or occasional gluing. The classic, indispensable HXtal formula in eyedropper bottles for easy measuring and mixing. A small kit will also help prevent your glue from sitting out it's shelf life if you don't use it that often!