Located on West Howard Avenue in Kensington's Art, Antiques & Design District, Weisser Glass Studio & Gallery has been serving the arts community of the greater Washington, DC metropolitan area for 25 years!  
WE LOVE OUR CUSTOMERS!!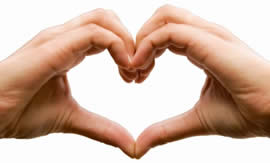 CUSTOMER APPRECIATION DAY!  Sunday, January 21
Our way of saying thanks to you!  
See technique demonstrations, try out some of the tools, learn about classes being offered, or just pop by and say hello!  
Demos Include: Glass Cutting, Morton Portable Glass Shop, Hot Glass Strip Cutter,  Circle Cutting, Drilling Holes in Glass, Powder Vibe, Liquid Stringer,  Glass Blowing Ornaments, Beadmaking, Stained Glass Construction, Coldworking By Hand, Cutting Glass Bottles, Vitrograph Stringers, Ringsaw
Check the news page for times and schedule of demos.
Enjoy refreshments and take advantage of money savings coupons being offered to you.

Also on January 21, see a preview of INSIGHT, a special gallery exhibit featuring work
by many of our 2018 guest instructors.

Weisser Glass Studio is a complete resource center for materials and supplies, classes and workshops!
We carry tools and materials for many sorts of glass art creation, including stained glass, fusing and kiln formed glass, mosaic, glass jewelry making, paperweight and bead making. Browse our extensive selection of glass- the best and largest in the area!- in a comfortable and relaxing atmosphere. Our friendly and knowledgeable staff can help you with everything you need for your project, from beginning to end.
Classes are taught in our spacious, well-equipped studio by expert instructors, and class sizes are kept small to ensure adequate individual attention for each student. Private instruction is also available, as well as customized group classes and party-style workshops.
Weisser Glass offers custom stained glass fabrication, as well as repair and restoration services. Our Gallery features contemporary glass art and exhibitions, from both local and nationally renowned artists. We carry a wide selection of handmade glass giftware and jewelry in addition to our gallery pieces, at a range of price points.